Features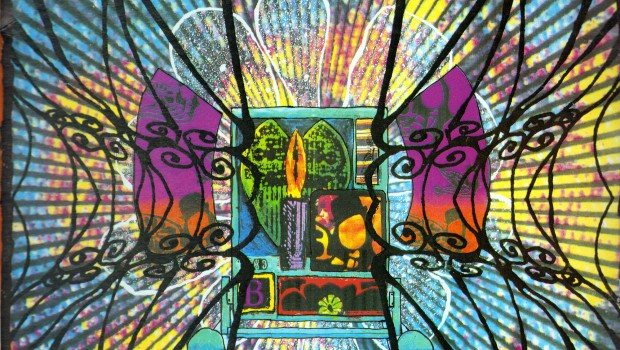 Published on September 18th, 2013 | by Jonathan Wallace
0
Lesser Known Pleasures: The Boo Radleys – Everything's Alright Forever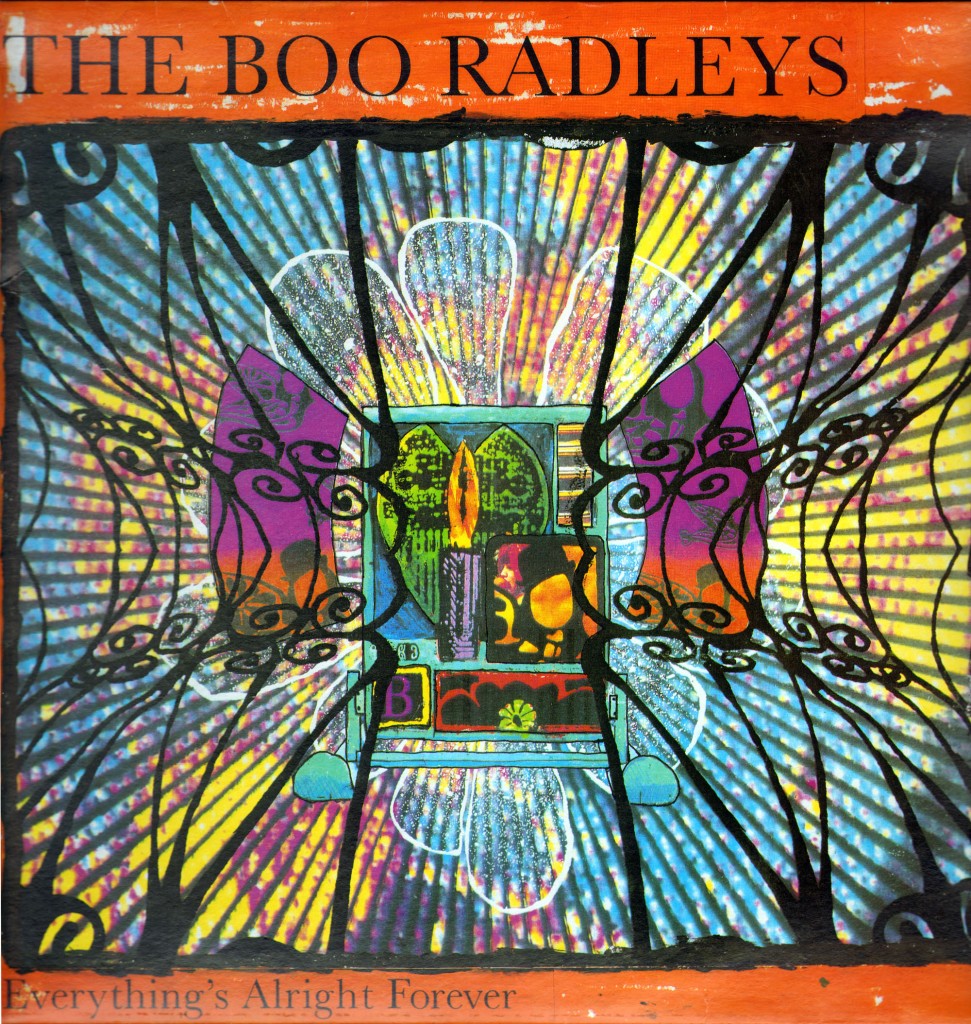 Lesser Known Pleasures is a look at albums that live forever in the shadow of a classic. An artist's "other". Great records that were possibly a little too far ahead of their time. Perhaps fame had dimmed but the artist peaked creatively outside the spotlight. Maybe a grand artistic statement was greeted by bemused critics with disdain or worse, a cold shoulder. Lesser Known Pleasures won't be found on the latest Best Albums Ever! list. They aren't obscure enough to be Great Lost Albums either. They are albums that are less revered than they might be and deserve a wider audience.
First up is the second album by 90s schizophrenic-pop scousers The Boo Radleys. Everything's Alright Forever was followed by the experimental psyche-pop classic Giant Steps (NME Album of the Year 1993) and the poptastic (and UK no.1 album) Wake Up! (1995). These huge successes easily take precedence over the sophomore effort that is our subject but it should not be overlooked.
The Boo Radleys, though claiming from day one to have their sights set on competing with Madonna in the pop charts, began life indier-than-thou. Indie at that time (1990) meant either baggy indie-dance – yer Mondays, Charlatans etc. or else post-Isn't Anything, effects-pedal-centric, ethereal indie a la Ride, Lush, Pale Saints et al. The Boo Radleys were firmly ensconced in the latter camp – the camp that, for better or worse, became known as shoegaze. Their debut album Ichabod and I created few waves but eventually they managed to find themselves at Creation Records and ready to take on the world. Creation had already got Ride and Primal Scream on Top of the Pops so surely it was time for The Boos.
After spending a year and a half seemingly mastering the art of the 12″ EP (managing 16 songs across 4 of them) they finally got round to releasing a second full length effort in the shape of our 14 track album here in question. With that total of 30 songs in just over a year you might expect some filler in the grooves of Everything's… but beyond a single "atmospheric" intro there is little that comes close to disposable in the 50 odd minutes. The casual listener might observe a band ticking all boxes in the shoegaze manual, but closer examination reveals so much more. Invention and experiment lie at every turn. It's as if, rather than just attempting to create the finest record of an existing scene, they instead fight relentlessly to escape it's clutches. By their next album of course, they indeed escaped – escaped and soared magnificently free as a bird, but here they satisfy themselves with stretching shoegaze to it's absolute limits.
Although The Boo Radleys were very much a band, the central vision was driven by guitarist and songwriter Martin Carr. Eventually he would expand the band's sound beyond that of the traditional rock lineup, but here the sound is driven chiefly by his persistent obsession with the possibilities of the guitar. One recurring theme (though with enough variation to keep it from becoming tiresome) is that of the ever louder guitar. Just when you think a song has peaked, in crashes a fresh Rickenbacker trying it's damnedest to destroy another up-to-11 amp. The spectre of MBV inevitably permeates much of the action but like the early washes of a watercolour landscape it becomes largely background to more striking elements of the whole picture. There is much use of Fender's patented Floating Tremolo providing the Loveless-style seasick guitar swathes but more often than not, these are blitzed by a ghostly swoop or squalling scream channelling J Mascis far more than Kevin Shields.

There are clues to the band's future littered across the album but the most obvious is the blatant ambition on show. It's an admirable devil-may-care attitude that displays a willingness to let things to go wrong. It's as if they knew this wasn't going to be their masterpiece so they could take risks if they liked. The track running order is questionable – it takes a good few songs to even establish where they are going – and they show little regard for traditional song structure. Typically you might be faced with a longish intro followed by a single verse and then a massive, ever-growing guitar melee in lieu of a chorus that never materialises – and all under 2 minutes. Next up might be 6 minutes of slow grind with a single vocal line repeated throughout. In further contrast, there are gentle moments, though often fleeting, when guitars are stripped to pastoral acoustic warmth, only to be drowned, without notice, in a rain of Psychocandy distortion.
It would be fair to say that words here are rarely the key. Often simple repeated fragments, lyrics seem chosen as much for the sound of their syllables as their meaning. When select phrases do push through they appear to be reasonably astute observations on youthful inter-relations. However their value (and perhaps more of their meaning) is derived more auspiciously via a string of exquisite melodies. More importantly again, those melodies offer a conduit to showcase the truly angelic voice box of singer Sice Rowbottom.

But there's more than pretty singing and a butt load of guitars making this record such a success. Regularly, the cataclysmic layers of sound verge on the chaotic but the drums of Rob Cieka and bass of Tim Brown are so on the money that things never collapse into the abyss. Both may often become almost drenched in the mix, but still they somehow remain a reliable backbone. Never satisfied with simply fulfilling the brief though, there's an imaginative flair to the drums throughout and, with lyrics so sparse, the bass puts in perhaps the most melodic performance of all.
Ultimately, this is The Boo Radleys before they found their own sound. But the genre in which they were working struggles to contain their bountiful creativity. Eventually ending up as part of the Britpop story, they have more right to the title "Beatles of the 90s" than most. Oasis endlessly regurgitated 4 or 5 Beatles or John Lennon songs. The Boo Radleys, though obviously Beatles fans, instead inherited their spirit of fun, originality and most notably experimentation and created a whole new vision of their own. Everything's Alright Forever is pregnant with that vision. Jonathan Wallace