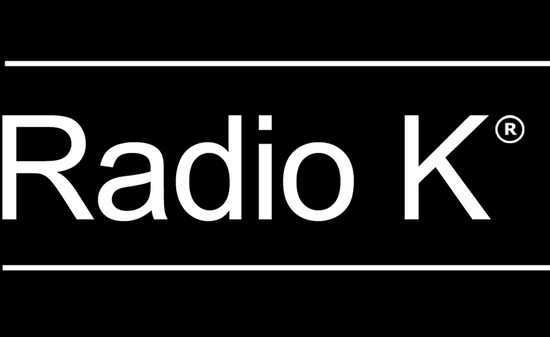 The atomic symbol of potassium, the maligned protagonist in Franz Kafka's The Castle and the unspecified superior feature of a certain breakfast cereal: the letter K denotes and relates to many things. Tentatively established back in 2006, Radio K has steadily established itself as Belfast's go-to weekly alternative club, set in the suitably underground surroundings of the basement of Belfast's oldest bar, McHughs at Custom House Square. Casting our eye back to its foundations and the years that have since passed, we catch up with the club's main players to trace the supremely soundtracked trajectory of a Belfast social institution.
Having took place almost every Saturday night for the last seven years, the origins of Radio K stemmed from the same source as many local underground clubs tend to: other people's clubs. "Joe Greene used to look after the cloakroom in Skibunny, the superb weekly indie club that used to happen Auntie Annie's on a Saturday," says co-founder and DJ of Radio K, Joe Dougan "He had a record player and a guitar amp he ran it through. I got to know him and he used to let me bring a carryout in and sit with him listening to music ("I preferred my choices," adds Greene, founder, mainstay and frontman of Belfast-based drone pop outfit, Documenta). "Neither of us could really DJ, but we discussed starting a club playing music we liked," Dougan continues. "Our friend Martin Corrigan already ran some club nights, and knew a guy in McHughs, and they wanted to do something new on a Saturday night." Straightforward enough, then. How does Corrigan – a co-founder and regular DJ at the club – remember it? "Yeah, over a space of four years I kept trying to get the managers of McHughs to go for a club night. Eventually one of them (Donal) let us in."
As anyone who has been to Radio K on more than one occasion can attest, there's a definite singular atmosphere about the place. Every night feels like an occasion of sorts, a celebration with no specific cause. At the forefront of all of this is, as you might well expect, the music: the hippest and most obscure melded with the timeless bangers, all intertwined and morphed by the club's small team of DJs. Dancing – and lots of it – invariably ensues. After all this time, what do its founders attribute the appeal to? "You can sit and have a drink and listen to some tunes that you maybe won't get to hear anywhere else but also it's a club, you know… for dancing, letting go," says Greene. "I know people like the intimate and authentic feel, and it does have a bit of a "house party" feel to it," adds Dougan. "I think the music policy sets us apart: first are foremost, we want to make sure people have a fantastic time, and leave the place happy and exhausted. We don't try to play it too cool, we're certainly not in this to "school" people about music but on a normal week you're going to hear a reasonable amount of music that you won't hear in other Belfast clubs, and I think it's a triumph each time we make people dance to music they haven't danced to before."
As can only be expected – as is beyond obvious week in and week out – there is an ever-increasing legion of regular Radio K attendees faithfully smitten by a night that duly provides what Corrigan rather poetically describes "a feast of beats for dancing feets". "All DJ sets are premeditated to an extent but dependant on the crowd they can veer," he continues. "We have had some names come and play and those have always been good but to turn round on a random night and see 200 people dancing to a Brazilian psych rock track is always a thrill." For Dougan, the best, most unforgettable nights are often the most commonplace on paper: "For me though, the best nights have been normal Saturday nights – when it's at it's best, and it's the three of us playing, and the music is interesting and fresh – it really is amazing fun."
Amidst the altogether innumerable stand-out nights at Radio K there has been quite a number of guest appearances and impromptu DJ slots, from the thoroughly famous to the odd local legend. "Jonny Wilkes from Optimo in Glasgow (which I think is the best club night ever) playing the club was a big deal for me," says Dougan, also promoter at Belfast's Limelight Complex and Shine amongst other endeavours. "Craig Charles played, which was crazy for various reasons, and Gerry Anderson from BBC Radio Ulster played a couple of times also. The best guest DJ we ever had play was Pat Mahoney from LCD Soundsystem. That was class." Joe Greene hastens to agree: "Gerry Anderson, Pat Mahoney, David Holmes: all the guests who have played were great but my stand-out was a normal Spring night this year. It was just perfectly paced. Some folks came down early and just started dancing and by midnight it was the most joyous buzz."
What about the "K"? Does that signify anything at all? "The name Radio K came from Martin, who is into numerology. Apparently it's a very "strong" name," says Dougan. "I don't understand numerology, so I have no idea what that means, but I really like the name." Strong, weak or otherwise, it works. Growing by the year whilst maintaining its decidedly cloistered and clandestine feel, Radio K has thoroughly grown into itself having arrived at a time that encouraged its genesis. "The timing was good as the whole Cathedral Quarter buzz hadn't quite kicked off at that point," adds Dougan. "That was 7 and a half years ago, and the three of us have been doing it every Saturday since." It would seem, then, that you can't better a perfect set-up: perhaps more than anything, Radio K is a club that melds the ordinary and the extraordinary. What else can it offer that no other Belfast club can? "Friendly and courteous staff, swift service at the bar and I'd like to think quality music every week," says Joe Greene, rather humbly. "Joe Greene," adds Corrigan.
Radio K happens every Saturday night at McHughs basement, Belfast. Go here for more information.