Live Reviews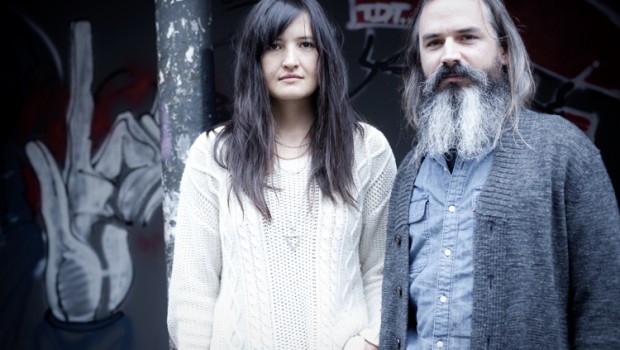 Published on October 2nd, 2013 | by Aaron Drain
0
Moon Duo, Deptford Goth, Kelpe – The MAC, Belfast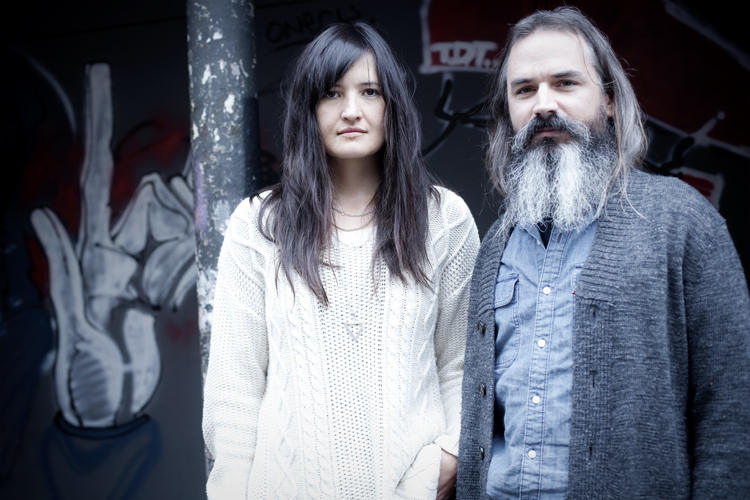 For the final instalment of 'In the Court of Tom Ravenscroft', the eclectically curated mini-festival at The MAC,  we are being treated to a somewhat canonical foray into the tastes of a man who, like his father before him, has ample time for exploring the realms of music that's slightly further away from left of the field.
Approaching the venue from the courtyard at around 8.30, a surprising mix of young, fresh faces and Cathedral Quarter veterans mingle around the box office and bar area, debating and discussing topics that will ultimately become fond memories of the evening; the mightiest beards, the handsomeness of Deptford Goth and how "with the price of the drink here, you'd think they'd decorate the place a bit nicer, so ye would." I have to admit, I had misguided preconceptions about the venue as it was a place I've neglected to visit up to now, but the angular grey block walls, steel flourishes and welcoming staff that usher us in the direction of hall B sets the scene for a night that would prove cleanly modern and wildly theatrical.
Finding myself in the large, black hall I make a beeline for the sound engineer at the back, who informs me that he is levelling up for the first act.  This spot begins to seem like the sonic golden triangle as Deptford Goth (Daniel Woolhouse) takes to the stage and starts to tinker with his machines.  The crowd is growing, admittedly slowly, but they're enthusiastic enough to give a warm welcome to the South Londoner and the quickening swoon of his considerate, melancholic electronica. Running through some familiar favourites and newer works with a live sensibility, tonight's performance gives added emphasis to Woolhouse's voice as he softly but confidently laments "I belong with everyone, everyone I've ever known is here, with me."  It's unfortunate that his performance isn't longer but it's satisfying enough – just – and a thankful crowd see him off.
The timeframe for the evening might not account for longer sets, but thankfully we are appeased with how swiftly the musical and visual practicalities are transformed for the next act to take the stage, Moon Duo.  Remember the best beard of the evening from earlier?  Here it is, in all its glory as Wooden Shjips cohort Ripley Johnson walks on to 'woohoo's' and 'yehaa's' aplenty. Joining him is his musical counterpart Sanae Yamada and a slightly out of place looking drummer.  The size of the crowd has nearly doubled at this point as more folks stream in, eager to catch the ethereal synth-pad opening sounds of their performance.  The chatter around me ceases as fuzzed out guitar strokes, chord stabs and cymbals crash. Behind the band, a projection screen starts to display what can only be described as a kaleidoscopic saturation of transforming symmetry and colour.  This night is beginning to look and sound like an Andy Warhol Factory party as hypnotic imagery meets turbo-psychedelic rock and trance- inducing electronica.  Quite the mish-mash, but it works wonderfully with the audience who gratefully applaud Moon Duo as each song turns into a complete jam session.
There is an improvisational quality to the music and each track feels organically delivered, without constraints or tonal limitations.  They finish off with a driving, melodically colourful soundscape with delayed guitars and tight drum work that could be mistaken for a very early Pink Floyd record. Rapturous salutations and a crescendo of claps bid farewell to Moon Duo.
Last up is Kelpe. When he comes on, there is a definite air of excitement in the hall, but the crowd has faded somewhat and begins to filter out as if Moon Duo has broken their position within the space-time continuum. The sound is good- all heaving bass and broken beats which are skilfully mixed – and there is something for everybody here as the remaining patrons respond by throwing  shapes aplenty. Sadly though, all good things must come to an end and it's even sadder to look around to the six or so people at the end of Kelpe's set.  The promoters may have dropped the ball on this one but it has been a danceable effort and the staunch few remaining show their appreciation. Aaron Drain