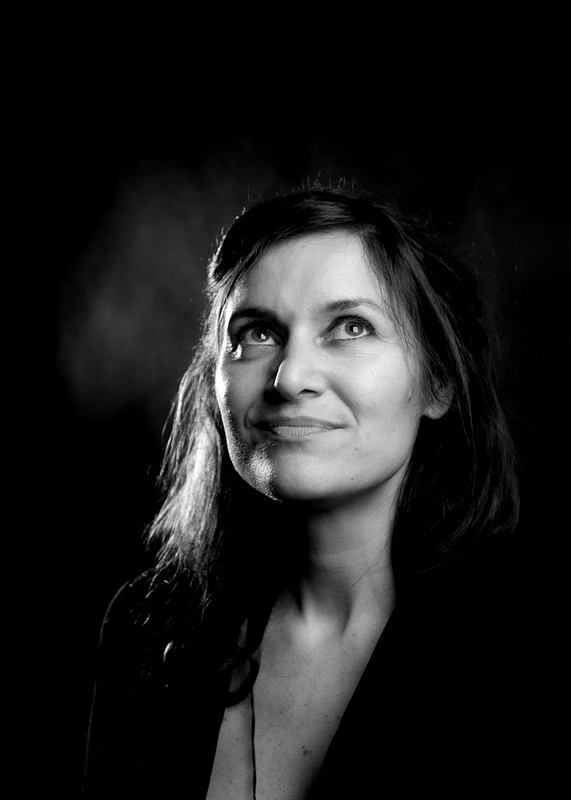 In the latest installment of The First Time, Belfast-based photographer Joe Laverty catches up with Louise Holden of Dublin-based roots/Americana five-piece I Draw Slow to pry, ever so respectfully, into the "firsts" of her music-listening, loving and making life. As always, Joe also took the above stunningly nice portrait photo of the vocalist just after her band's set at Happy Valley Festival in Thomastown in June. Admire Joe's copious and ever-expanding talents right here and read on to learn about Holden's rather marked historical appreciation of The Cure.
First album you bought? I'd like to say the Carter Family but actually I think it might have been Aha
First single you bought? 'Shake the Disease' by Depeche Mode


First live concert/gig? The Cure in Dublin
First album you properly loved? Rust Never Sleeps, Neil Young. Still my favourite.


First artist/band to change your music-listening/making life? Joni Mitchell shook me up when it came to vocals and lyrics.
First local band you got really into? Any of those McGonagle's bands – That Petrol Emotion and such.
First festival experience? Feile in Cork, I think it was 1992.
First favourite film soundtrack? The Jungle Book
First band t-shirt/jumper? The Cure
First song to make you cry? 'Love Song' by The Cure


First time you knew you wanted to make music? When I set up my first school band, The Grinning Daisies
First instrument you learnt to play? Guitar
First riff/song/piece you learnt from start to finish? The piano intro to 'Blue', by Joni Mitchell. Can't play past the intro so I pretend to get diverted at that point.
First original song you wrote? 'I Wonder Why The Grass Is Green'. I think I stole the lyrics and the tune though.
First gig or performance of your own? A 21st birthday party with Friendly Fire.  I think there's another band called that now (ed: Friendly Fires, maybe?)
First musical hero/idol you ever met? I met Morrissey at a bar in Dublin. He said "How did you know it was me? I look so old and fat." He didn't.
First music magazine you ever bought? Smash Hits, of course
'First Of The Gang To Die' by Morrissey – great song, right? See idol question. Just when you thought the man had done enough for music, he comes up with that.