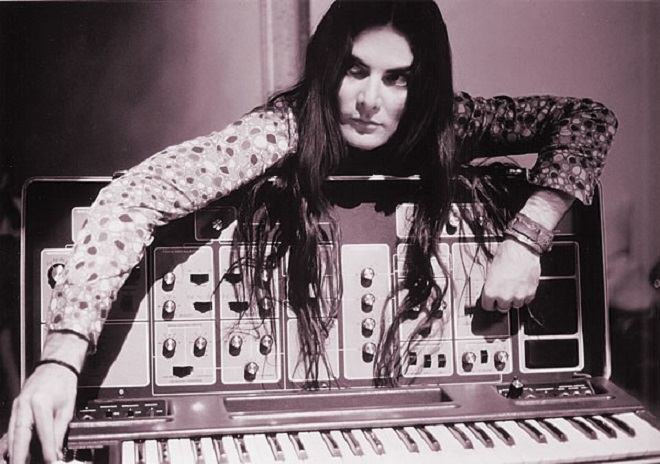 Wendy Carlos, musician and arranger, is 74 today. If you haven't heard of her then you will certainly have heard her work on the soundtracks to A Clockwork Orange, The Shining and the original Tron. It was her 1968 triple Grammy winning Switched-On Bach that established her reputation. Like so many great ideas the work was based on a simple notion – arrange JS Bach for the synthesiser. Having worked as an adviser to Robert Moog, she was uniquely qualified for the task.
The album sold over a million copies and was influential in all kinds of ways. Vince Clarke (at various times part of Erasure, Yazoo and Depeche Mode) has pointed out that Carlos' work elevated the status of the synth from a sound effects machine to that of a serious compositional instrument. Carlos was also an early example of what has become the "electro geek" – she is arguably key in spawning the likes of Brian Eno, Jean Michel Jarre and even the Aphex Twin.
But Carlos' biggest impact was her drawing together of serious and popular music. By putting the Moog and Bach together she blurred the boundaries and helped make "electronica" a genre that defies easy classification.
In honour of Wendy Carlos I offer ten classics that have been mangled or mixed by her or her successors.
1. Wendy Carlos – Switched-On Bach (1968)

Mixing the intricacy of Bach with the synthetic precision of the Moog, Carlos hit upon the perfect marriage, if at times veering towards the (pleasingly) manic. The most astonishing thing about the album, given that it is now over forty years old, is how brilliant Carlos was at creating a colour palette for the synth – her sounds have been recycled continuously ever since.
2. Wendy Carlos – A Clockwork Orange (1972)

Includes a very early and audacious deployment of the vocoder (on Beethoven's 'Ode to Joy' no less), plus a bizarre reworking of the 'William Tell Overture'. The music, especially when coupled with the Kubrick's visuals, is a genuinely frenzied experience.
3. Tomita – Snowflakes Are Dancing (1975)

Isao Tomita is a kind of Japanese Wendy Carlos. Here he revisits Claude Debussy to amazing effect. Tomita went on to do similar things with Stravinsky, Mussorsky and Ravel. Imogen Holst, daughter of Gustav, successfully had Tomita's version of The Planets banned for a time in the UK on the grounds it was a "mutilation" of her father's work. David Holmes included Tomita's 'Clair de Lune' on his soundtrack for Ocean's Thirteen.


4. Brian Eno – 'Three variations on the canon in D Major by Johann Pachelbel' from Discreet Music (1975)
Brian "the professor" Eno truly mangles this baroque standard by deploying "self-regulating and self-generating systems".


5. William Orbit – 'Ogive Number 1' from Pieces in Modern Style (2000)
Orbit's forays into the classics are normally too saccharine for most tastes (mine included), but here he exonerates himself by the gratuitous inclusion of a helicopter on this work by Eric Satie.


6. Biosphere  – Shenzhou (2002)
The Norwegian genius works his magic on Debussy, and has more recently done something similar with Monteverdi.


7. Aphex Twin – 'Heroes' from 26 Mixes for Cash (1996)
The mighty Richard D. James takes on both the Bowie/Eno original and Philip Glass' symphonic version to build a proper Frankenstein.


8. Max Richter – 'The Four Seasons'
Recomposed as opposed to remixed, one of the best albums of 2012.


9. BBC Radiophonic Workshop – Fancy Fish (1981)
An early example of the Fairlight in a rendering of Saint-Saens Aquarium (from Carnival of the Animals). Like much of the BBC's output, the ineptitude is where the charm lies.
10. Various Artists – Reich: Remixed (2006)
The high priest of Minimalism goes under the splicing knife as wielded by Four Tet, Howie B, DJ Spooky and others. Ken Ishii's Come Out and the Megamix (which remarkably manages to shunt together 9 different works by Reich) are high points.