Live Reviews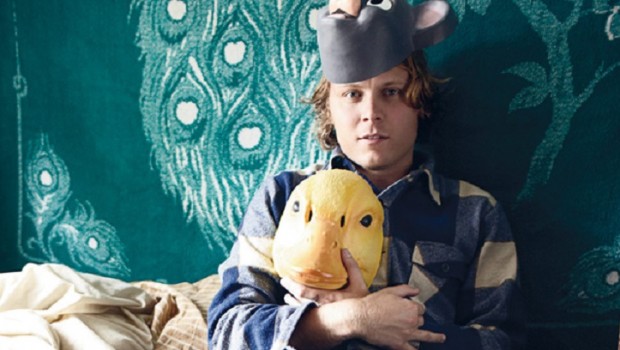 Published on December 5th, 2013 | by Connor Walls
0
All Tomorrow's Parties: End of an Era Part 2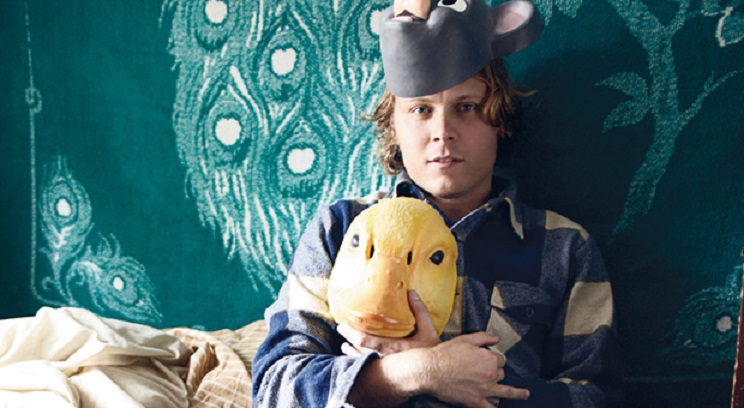 All Tomorrow's Parties is a festival that's had a place close to my heart across the past four years of my life, since my first foray, lured by a reformation gig by underground heroes Sleep. So perhaps I should have had a sense of sorrow looming over me as I sat on a minibus toiling along a motorway in the south of England, for I was on my way to the final ATP festival, at least in its classic form in an English holiday camp. Truth be told, the mixture of familiarity (not limited to buying three times as much alcohol than will be needed for the weekend, just because I have absolutely no idea how much I can drink in three days), and excitement at a weekend spent partying and taking in gigs with ten mates and a few thousand other punters meant that this was going to be far from a sombre weekend.
Friday
Once the customary ATP process of checking in, getting our wristbands, and deciding that the chalet is very nearly not grim (let down by a bathtub with a plug one size too small for the plughole) was complete, it was off to the first port of call: Om (below).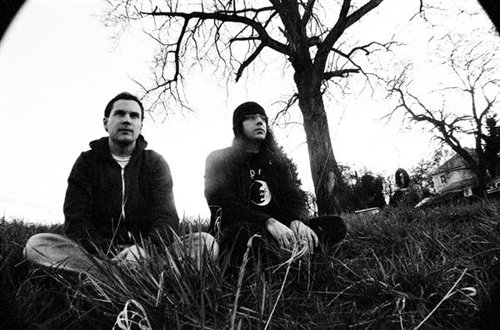 Fronted by an increasingly bearded, increasingly heavy (and hence increasingly more Stoner Metal) Al Cisneros, Om have over the past decade swapped Sleep drummer Chris Hakius for cymbal-heavy Grails member Emil Amos, and expanded to a three-piece with multi-instrumentalist Robert Lowe, evolving from a ghost of Dopesmoker-era Sleep to something entirely singular, hypnotic and borderline religious. Unfortunately, as my first act of the weekend, the introverted repetition fails to take flight and I decide to bail to check out Eaux.
My introduction to the second stage at Pontins set the scene for how it would be for the majority of the weekend: overbearingly hot, with sweat hanging in the air, and cramped to the point of claustrophobia. While this was not my first visit to Camber Sands, I was raised on ATPs held in the somewhat plusher confines of Minehead, and it's hard not to constantly compare the two locations, and Camber Sands definitely sorely misses the big, accommodating spacious venues. So with set and setting leaving something to be desired, I completely failed to warm to the icy cold electronics of three-piece Eaux.
Seeking something I know to be a sure fire hit, I returned to the main stage for the maximal noise of Fuck Buttons (below). At this point I had discovered the festival security's complete apathy for searching for alcohol, so a few sneaky cans helped counteract the twenty minute wait at an understaffed bar. Essentially delivering the exact same set as they've been delivering all year, drawing on all three of their excellent albums, it's still undeniably powerful and enjoyable even if it's been experienced before, not least due to the stellar sound reinforcement that I've come to expect from ATP.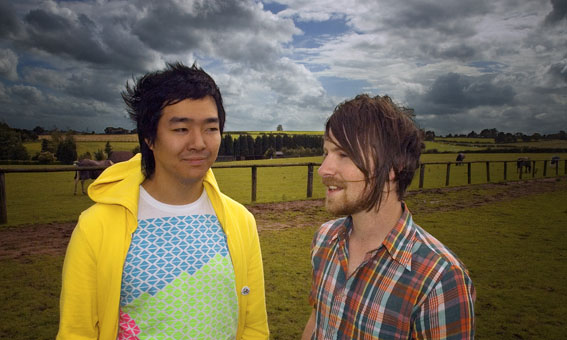 Following Fuck Buttons, Shellac took to the stage in the closest thing they get to black tie: tuxedo t-shirts. By this point ATP staples (it's probably quicker to count the events they haven't played at than the ones they have) they delivered a flawless set (not least because of the inclusion of the excellent 'Prayer to God'), while highlighting one of the big issues with ATP's twilight years. Sure, it was an impeccable set, but basically indistinguishable from the impeccable set they played the last time I seen them – or the time before that – and it's hard not to feel like the festival has been covering old ground.
Which segues nicely into the closer for the night: legendary once-broken-up-now-reformed-playing-ATP-band Slint (back in the day, below). Again, a band that is stereotypically ATP at this point, my apprehension was tempered by my excitement to see a band that'd been on my agenda for the best part of a decade. Taking to the stage with a delicate performance of 'For Dinner…', no-one from the audience seemed to notice, the din of chatter all but drowning out the band. It took the drums of 'Breadcrumb Trail' to induce a cheer from the crowd, and the set began proper. Leaning heavily on their classic album Spiderland, the culmination of the finale 'Good Morning, Captain', with the crowd and Brian McMahan screaming "I miss you!" in unison was so powerful it obliterated any notion that the set was a cynical, reformation cash-in.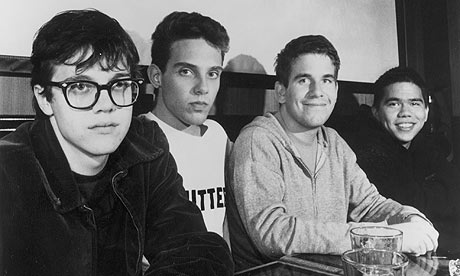 And with that I stole into the night, to wander between surreal parties in chalets (one particular highlight being the party where two dozen people sang along to 'Sun' by Caribou like a broken record) until sleep found the better of me.

Saturday
Worse for wear but not the worst, I dragged myself to yet another reformed legendary band (notice a pattern emerging?) The Dismemberment Plan. Unfortunately, technical, jarring guitar work did not sit well with my hangover and I decided to take solace in shoegaze with The KVB.
A two-piece "audio/visual project", The KVB perform under a hypnotic blanket of projected visuals, with no other lighting, and peddle drum-machine based shoegaze, clearly heavily indebted to My Bloody Valentine and The Jesus And Mary Chain. It's a strong set, if perhaps a little forgettable, but something worth keeping an eye on in the future, and a new band is a refreshing change from some of the reform-fodder.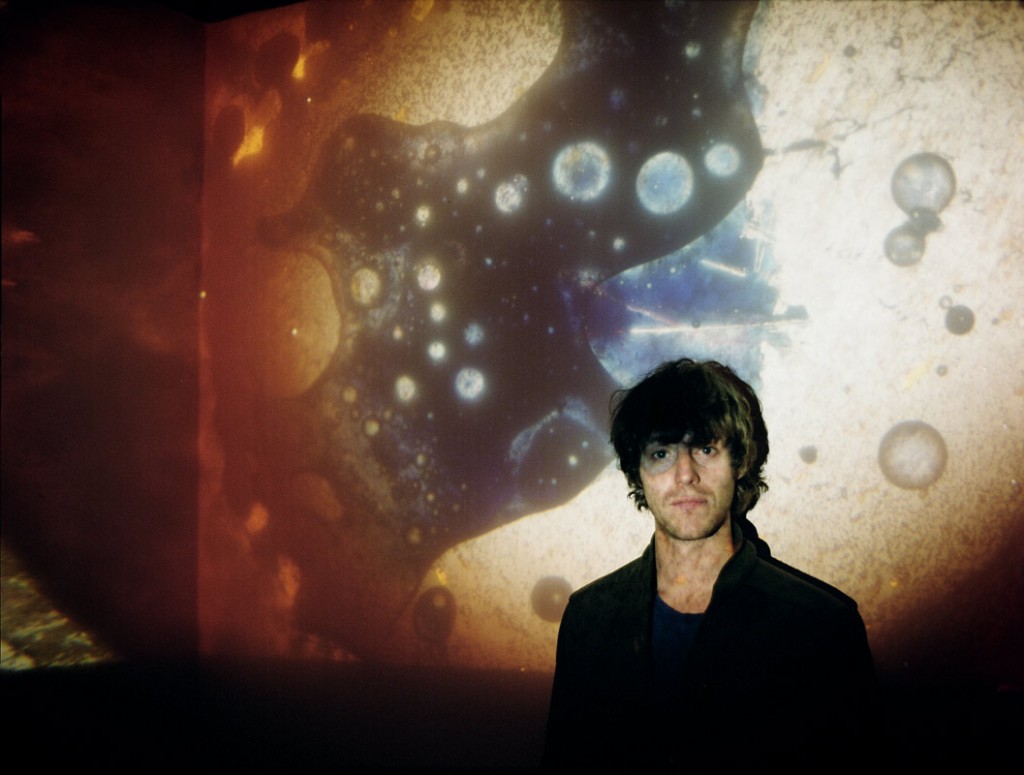 My main draw for the Saturday was up next, retro lo-fi act White Fence. A solo project of L.A.-based musician Tim Presley (above), fleshed out with a full band. On record I've always found White Fence's main body of work to be somewhat impenetrable, possibly due to the singular aesthetic of a one-man tape based project, so I was optimistic that in a live setting it might come to life. Unfortunately, it still suffered from each song sounding stylistically indistinguishable from the next, and I still found it slightly flat and inaccessible.
At this point I made my way to ATP karaoke, held in the non-more-British-named Queen Vic pub, where one can see attendees lose all indie credibility by performing terrible covers of cheesy songs. In all honesty it was a brilliant laugh, not least because I came to the realisation of exactly how creepy the chorus to Heart's 'Alone' is. With only a passing interest in seeing Comets on Fire and Loop (who I was gleefully informed by my chalet mate were excellent), the rest of my Saturday was spent roaming chalets until I once again succumbed to sleep and liquor before my final ever day at ATP.
Sunday
One of the best/worst sides of ATP (depending on how you look at it) is the comfort a chalet provides over say, a tiny tent in the middle of a field. When one is as hungover as I found myself on Sunday, and there are two channels of ATP curated TV available from the comfort of your sofa, it can be surprisingly hard to pull yourself away from 90s surfing-meets-bank-heist classic Point Break, but Reeves and Swayze proved no match for that other 90s classic, Superchunk (below).
Not quite a broken-up-now-reformed act, Superchunk spent most of the 2000s largely inactive but are now touring off the back of their second album this decade, I Hate Music. Fronted by an impossibly energetic Mac McCaughan, at one point windmilling his way to "Best Pete Townshend Impression of the Weekend", they tore through a slew of old and new material. I even welled up a little at their Goodbye-ATP-speech ("We went so long without getting invited to play we were starting to get a complex"), that is, until they immediately launched into 'Slack Motherfucker' – it is truly hard to feel sad while punching the air and shouting "Slack Motherfucker!".
I returned to stage two to catch the end of Canadian art rock band Braids. Employing varied instrumentation, with the use of live sampled female vocals that were at least superficially reminiscent of Grimes, they performed a compelling set that unfortunately just couldn't overcome the waves of fear and claustrophobia induced by the sweat box that is stage two, so I after taking a breather and eating some vegan massaman (the only available food that was borderline healthy) I headed back upstairs for Goat (below).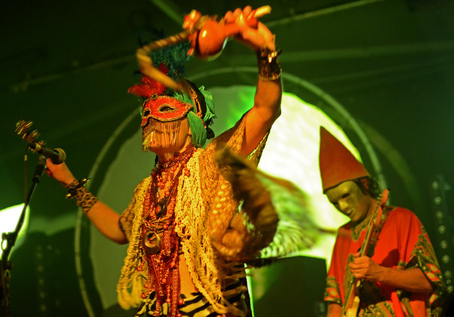 Shrouded in mystery, with a strange 60s-horror-esque backstory involving Voodoo, Goat hail from Korpilombolo in Sweden. I was in attendance on a recommendation from their Glastonbury set, and I was very pleasantly surprised at exactly how fun, catchy, and even danceable their slightly prog-leaning psychedelic rock set was, and out of all the bands I was unfamiliar with they're the one I'm most eager to catch again. Unfortunately I had to leave early to catch my most eagerly anticipated act of the weekend.
Having been a massive fan since 2011's Goodbye Bread, this was my first chance to see prolific garage rock wunderkind Ty Segall (main picture, top) in all his live splendour. Currently touring in support of his latest endeavour Sleeper, a largely acoustic album, I was somewhat disappointed to see the stage set up with a minimal kit, and seats and acoustic guitars waiting for the rest of the band. However my fears of a boring, mellow set were quashed as soon as the first drum beat: this was to be one of the most enjoyable sets of the weekend. Despite being beset by a temporary P.A. failure and broken strings, the four-piece kept the energy high through renditions of the majority of Sleeper, right up until the fan-favourite closer 'Girlfriend'.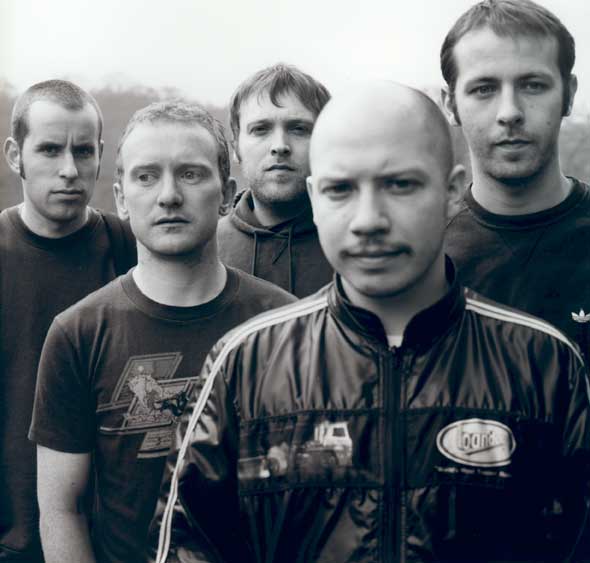 Closing off the festival were post-rock giants Mogwai (above) a fitting finale from the curators of the first ever ATP in 2000. At this point seasoned veterans, preparing to release their eight studio album, they tear through a near two hour set of favourites old and new, including 'Hunted By A Freak', 'Like Herod', and rounding off the night with the epic 'Mogwai Fear Satan' (below). Including an expected send off by de facto frontman Stuart Braithwaite, it was a fitting book-end to the past 13 years of the festival, summing up everything good (and perhaps bad) about the festival in one set.

At a point over the weekend a friend suggested to me that maybe ATP was like the 80s nostalgic Rewind festival, except for 90s alternative rock. It's one of the biggest complaints levelled against ATP over the years: leaning too heavily on nostalgia and the draw of elusive underground bands of yesteryear. In fact, this may have been its downfall; by the end it felt like it had gotten to the point where ATP was mining its own history for acts, and for an event with its focus on the past, where else was left for it to go? It's hard to imagine who would curate in the future who hasn't curated before, so like a relationship that's run its course, it's been fun ATP, but it's time to move on. And as we wait for our minibus to take us back to Gatwick, I watch Ty Segall and his bandmates excitedly hop into their tour van to drive to the next gig and I think the future will probably be just fine. Connor Walls