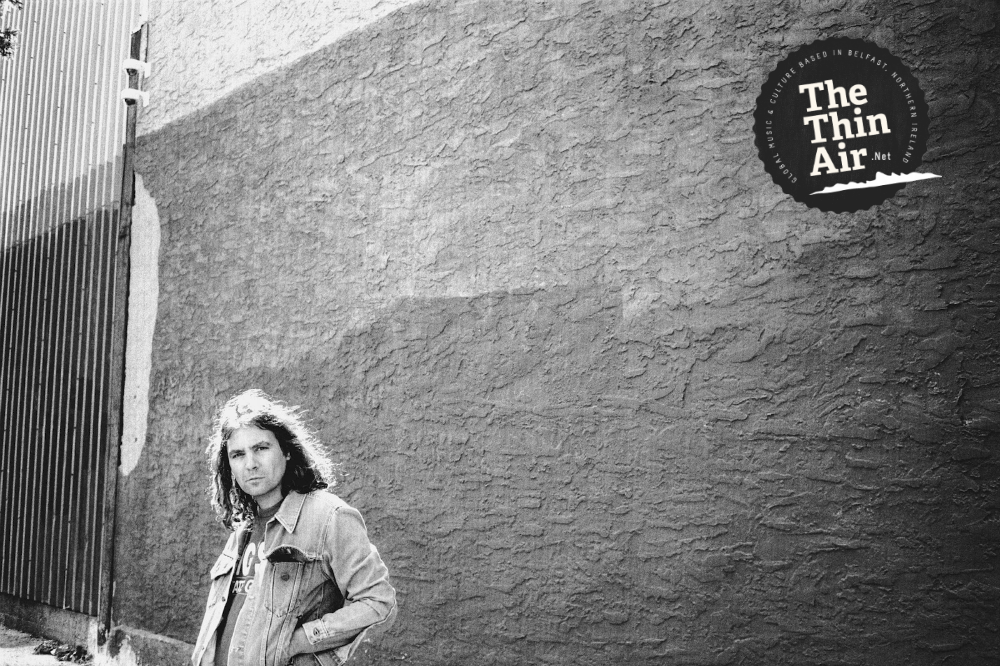 This month has been remarkable in terms of the quantity of excellent music releases on all fronts, and summarizing it into a playlist of 10 tracks has proven a tad difficult. As such, there are many notable absentees from this list, but at the same time I can assure you the reader that these ten new releases are not just good, or even great, but downright essential listens if one is to keep ahead of the crowd. I wouldn't lie about things of such importance.
As per usual, the first list of songs is in no particular order, with the last three placing atop the rest in a top-three format, making them even more obligatory – if that makes any sense.
Tune-Yards – 'Water Fountain' (4AD)
What better way to start a playlist than with some cacophonous lo-fi pop from Tune-Yards? As great as 2011's 'Bizness' was, the group has released another jittery percussion-driven number called 'Water Fountain', to remind everyone why they fell in love with their frisky, percussion-driven anthems in the first place. It's an infectious, joyous and rejuvenating track that won't fail to lift your mood.


Sharon Van Etten – 'Taking Chances' (Jagjaguwar)
After releasing a breathtaking third album last year in the form of Tramp, a lot of folk fans have their interests piqued for Sharon Van Etten's upcoming fourth, Are We There, due in May. This rather gloomy teaser, 'Taking Chances', shows Van Etten's bleak allure at it's finest. It only gets better with repeated plays, too, with layered vocals and longing piano twinkles making for a fittingly morose end to the blues of winter.


BadBadNotGood – 'Can't Leave the Night' (Innovative Leisure)
Fancy yourself a fan of jazzy hip-hop instrumentals? Then no group is more deserving of your attention than Canadian trio BadBadNotGood. Having done production work on Earl Sweatshirt's acclaimed debut Doris, the group has released a consistently riveting stream of albums and tracks mixing hip-hop and electronica with jazz instrumentation and traces of trip-hop. 'Can't Leave The Night' is no exception.
Perfect Pussy – 'Interference Fits' (Captured Tracks)

Perfect Pussy is a Syracuse-based noise outfit, and a truly exhilarating breath of fresh air into an oftentimes-stagnant subgenre. Blinding pace and walls of distortion are juxtaposed by a boundless melodic undertone in a way that can neither be explained nor praised highly enough. This is a band that really savors every messy tone they can muster from their amps, resulting in a fearless twenty-minute maelstrom of a debut album, titled Say Yes To Love.


Freddie Gibbs & Madlib – 'Bomb' feat. Raekwon (Madlib Invazion)
After releasing a slew of EPs and tracks in the lead up to their collaborative full-length release Piñata which came out this month, prolific producer Madlib and often-controversial rapper Freddie Gibbs have unleashed what will surely be one of the strongest hip-hop records of the year. Full of grainy, blacksploitation-influenced instrumentals, 'Bomb' is but one of many highlights of the release.


Animals As Leaders – 'The Woven Web' (Sumerian)
The Joy of Motion, the third (and strongest) release in Animals as Leaders' catalogue dropped this month, and so many of the tracks are certifiable must-hears – 'The Woven Web' is one of the strongest, retaining elements of past triumphs whilst still proving that one of the most progressive metal bands of the 21st century are continuing to evolve in the right direction.


Ben Frost – Venter (Mute)
The first cut to be revealed from the new album Aurora due in May, 'Venter' is less a song than an aural assault, consisting entirely of one blistering crescendo that, no matter what you expect, is going to blow any expectations you had to smithereens and pummel your ears like no other song can this month. Icelandic madman Ben Frost has enlisted talent from Liturgy and Swans to help build what can only be described as a thinking man's soundtrack to Rapture. High volumes essential.


Top 3
Future Islands – 'Seasons (Waiting On You)' (4AD)
While it's true that their much-hyped album Singles was released this month, that isn't the reason that Baltimore synth-pop outfit Future Islands deserve your attention. Rather, it was their performance on Letterman earlier in the month that has really got the blogs buzzing – from the incredible dad-dancing to the chest-thumping to the husky croon, energetic singer Samuel T Herring is one of the most compelling front men to watch perform – "I'll take all of that you got!"


Swans – 'A Little God In My Hands' (Young God)
A trip into the mind of Swans' head honcho Michael Gira is always going to be delight – that is, if you are an admirer of music of the most experimental, droning and often disturbing nature. After 2012's The Seer, a two-hour epic of profound and demented noise, this new track features elements both fresh and familiar, and all of them terribly exciting. The forthcoming album, To Be Kind, promises to be even longer, and with this track released ahead of it, fans have every reason to be simultaneously thrilled and terrified.


The War On Drugs – 'Disappearing' (Secretly Canadian)
If there was one essential listen this month, it was this one. Lost in the Dream, the latest album from The War On Drugs, compiles a series of odes to the confusion, depression and dreams of a band teetering on the edge of mainstream success. But as front man Adam Granduciel (pictured) sees it, and as the album art depicts, it really is more of a solo piece, and it is perhaps this kind of realization that has given it such a Dylan-esque 'one man against the world' feel. Disappearing sums the album up perfectly – it slowly burns hazily forward, a dreamscape of Granduciel's creation, gorgeous in its melodies and yet crushing in its sentiment.