Features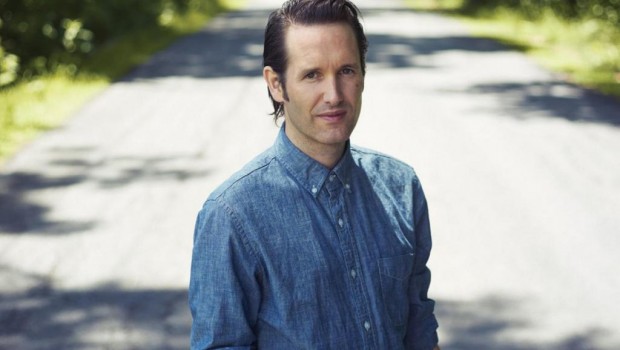 Published on November 7th, 2014 | by Dee O'Brien
0
Tim Wheeler: Solo Domain
Tim Wheeler took a break from his front-man duties for Ash to release his debut solo album, Lost Domain, for reasons very close to the singer's heart and it's a masterpiece. Deirdre O'Brien caught up with the Downpatrick native for The Thin Air on a very flying visit he took to Dublin just before the record's release and his show at Belfast's Oh Yeah Centre.
Since the release of their debut EP Trailer in 1994 – which turned out to be an immediate success for Tim Wheeler, Mark Hamilton and Rick McMurray – Ash have gone from strength-to=strength worldwide for the past twenty years but Lost Domain really needed to be a solo record. In 2011 Tim Wheeler lost his father to dementia and the entire album is dedicated to this time; the pain he and his family went through as they saw this strong man fade from life and mostly it represents a tribute to the man Tim clearly loved so much and the album has allowed him to say many things that he wasn't able to say to his father towards the end of his life.
Although such an upsetting topic could lend to a very solemn expression of grief through the record, Lost Domain feels so much more like a tender tribute and a very personal look into the experience he and his family went through during this time. It is such a majestic piece of work that in many ways varies from Wheeler's recognisable sound in Ash because what needed to be said in Lost Domain had to be said alone and it couldn't be a more apt reason for Wheeler to release the first solo album of his twenty-year career.

Known for the most part as the lead singer of Ash, this first solo record was in the pipeline for a while before the release of Lost Domain. "I was interested in doing something kind of different," says Wheeler. "I did some soundtrack work for three projects and it did open my mind a bit. I was used to writing pop songs, you know straight rock but all the rules are completely different with film music." This new direction has lead to a very different sound on Lost Domain, which surprisingly, for Ash aficionados leads to two very atmospheric, purely instrumental tracks on the record, including the opening track 'Snow in Nara'.
However, there was a much bigger purpose leading to release of the album. Tim explains: "The circumstances with my dad just started to come out in the songs at the time. It felt very personal to the intensity of the record. I had a lot of things I was trying to understand but also I wanted to experiment musically and I had a real subject. There was so much to say. When I got to the end there was a part of the story I hadn't told so I wrote the song 'Vigil' about the last days; the vigil when my dad was dying and although it was such a hard time there was something beautiful about all the family coming together; being there for that big moment in all of our lives. It was amazing to see how people in care are looked after too, seeing the caring side of humanity; that was a really important part for me to write."
The bareness and emotional honesty in Lost Domain is something extremely rare to hear to the extent Wheeler depicts the period of time he and his family went through but it is written with such tenderness and beauty, and a mixture of joy for his family for the love of his father but, also knowing the context of the album as a listener, it almost comes across as a heartbreaking goodbye to his dad too. When meeting Wheeler to speak about the record I wondered was having go through interviews now on the release of the album difficult to bring up such a painful time. "Well it was in January 2011 when he passed away, so there's been a bit of time," he reveals. "It would have been a lot harder if I'd been talking about this a couple of years ago. Now I enjoy talking about it because it feels like in some way I'm bringing his memory back."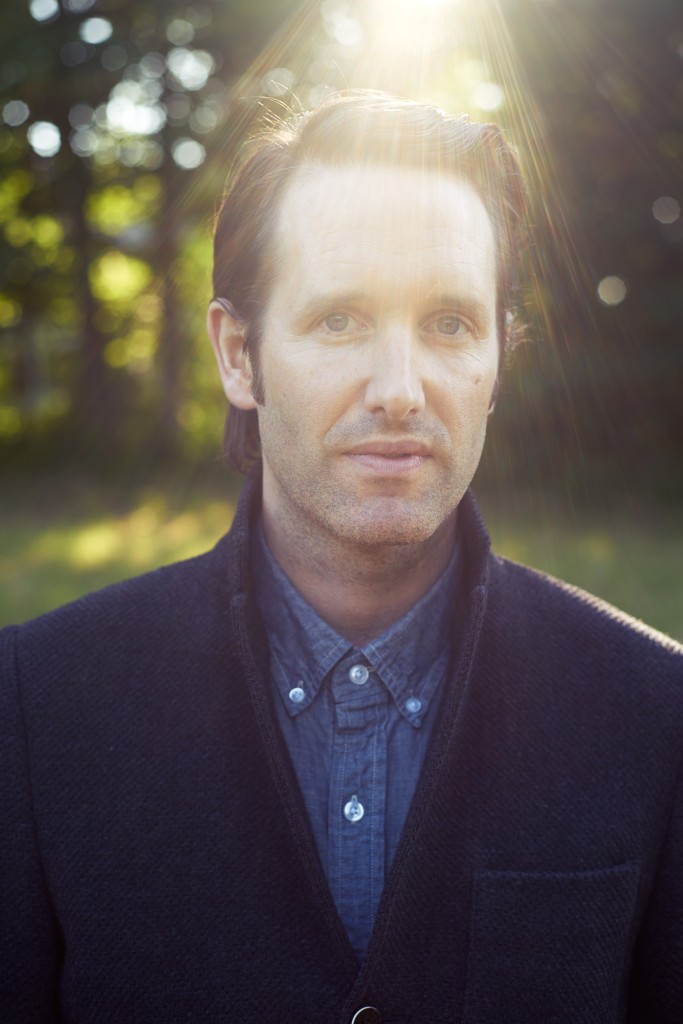 Since Tim's dad was always so supportive of his career in music, as a listener of the album you almost feel like his dad would be so proud of the beautiful record his son released in his memory and it is so clear to see the love that went in to it by anyone that listens to it. "I think people can feel the love for my dad throughout the album".
Since it was such an emotionally raw time, you can feel a lot of that instant, in-the-moment feeling in many of the tracks on the record so I asked Wheeler how this specific writing process went, since it was something quite out of the ordinary and certainly nothing like anything he has ever written or recorded before. "Some of the songs were written in the moment like the song 'Medicine', that's the song about him in the dementia ward. I went home one day to see him and I was so completely shocked and bewildered with how he was acting and it was very painful to see someone who had been the strongest person in my life be so completely troubled and difficult so I went home and started playing guitar and the melody started coming out and I found this chord sequence that kept going round and round and there was this stream of consciousness and I was singing about everything I'd seen that day. Then I left it in this unfinished state and then came back to it maybe about a year or a year and a half later then I just spend a few more days working on it more, adding more stuff so at one point it was about 17 minutes long and I cut it down to ten minutes! It was a very painful few days when I was working on it and having to relive it all, and try to turn it into something that was a song. I was trying to make it interesting to the listener but also mirror his mood swings too."

And that really describes Lost Domain, as a whole, to a tee. It is such a lush, intimate, beautifully constructed and hugely impressive record, which is clear from the very opening track, but also is one of the most poignant albums I've ever heard and such a special and intimate dedication to someone so dear to him and also his family as a whole, who all went through the experience together. Listening to the whole record you can only imagine how absolutely proud and honoured his father would be to hear it but it also marks a massive new avenue for Tim Wheeler and it's amazing to see that the County Down native has such a sparkling talent to write such a striking first solo record after twenty years of recording music. I couldn't recommend this record more. Deirdre O'Brien
Lost Domain is released November 7 in ROI and November 10 on Sony Redwith a portion of the proceeds going to The Alzheimer's Society, which Tim has worked with closely since his father's death.
Tim Wheeler plays the Oh Yeah Music Centre – named after one of Ash's biggest hits – on November 7 and is also performing an in-store in the Dawson Street Tower Records in Dublin at 1.30pm Saturday, November 8.