Features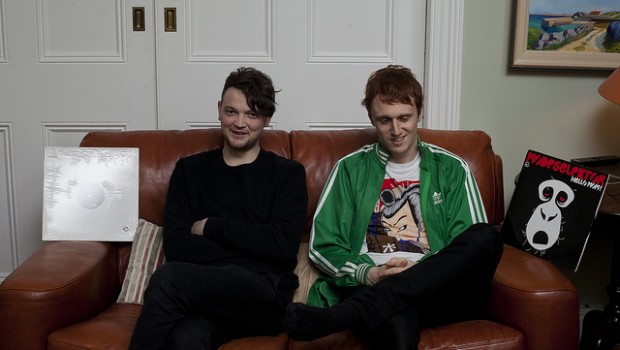 Published on February 17th, 2015 | by Loreana Rushe
0
Track Record: White Collar Boy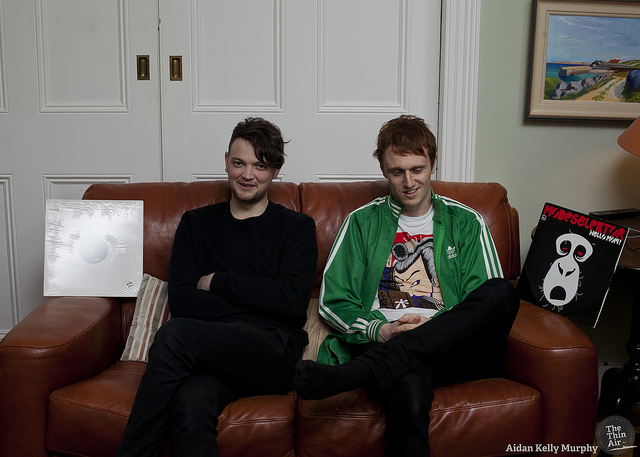 In this installment of Track Record, we hang out with Gav White and Mark Cummins from Dublin based 'Post-Nothing' duo White Collar Boy. They select their five favourite records each from their respective collections featuring the likes of Fuck Buttons, The Beta Band and Scott Walker. Photos by Aidan Kelly-Murphy.
Gav White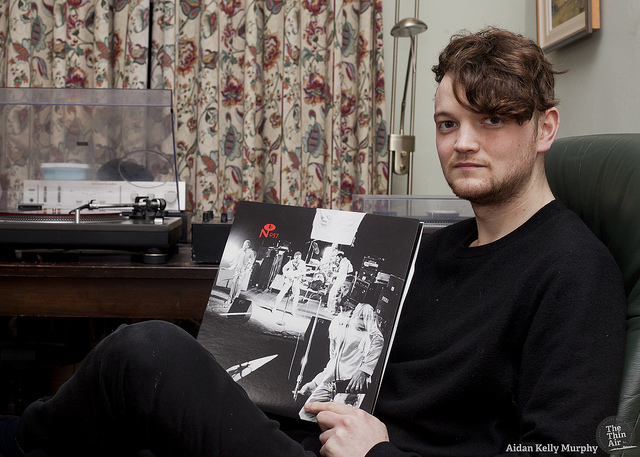 The Universal Togetherness Band – Self Titled
This is the last record I got just last week. Recovered gem of an LP that I first heard on a Mister Saturday Night Podcast and then I couldn't find it anywhere until the ever reliable Gilles Peterson played it on his show. It has such raw energy and is full of unbelievable talent that just got lost because yer man just dropped out of college. This LP was a result of the band recording non stop on unlimited tape reals through 5 semesters in Columbus University.
Moodyman – I Can't Kick This Feeling When It Hits
This reminds me of going to Cologne and visiting Kompakt, which is the best record store I've ever set foot in. I remember being ridiculously nervous buying the records I chose after an hour of crate digging only to get approval by the amazingly nice lad who was working there and who told me where to go that night!
Radiohead – Knives Out
I love this because the B-Side Cuttooth is one of my favourite tunes ever, and it introduced me to Neu! who they essentially ripped off but it's absolutely brilliant alongside an extended version of Life in a Glasshouse which is show stopping. The A side ain't bad either.
Scott Walker – Scott 4
Timeless in every sense of the word. I think The Old Man's Back Again and You're On Your Own Again
could both possibly be in my top five tunes ever that's actually a list of 90 or so.
I'm Starting to Feel OK Vol. 5 Part 1 (Move D, DJ Sprinkles, Juju & Jordash)
This is a favourite of mine because it was the first record I bought on our first gig in Berlin, which was a super time and it also introduced me to DJ Sprinkles –Midtown 120 Blues which is probably my favourite house LP.
Mark Cummins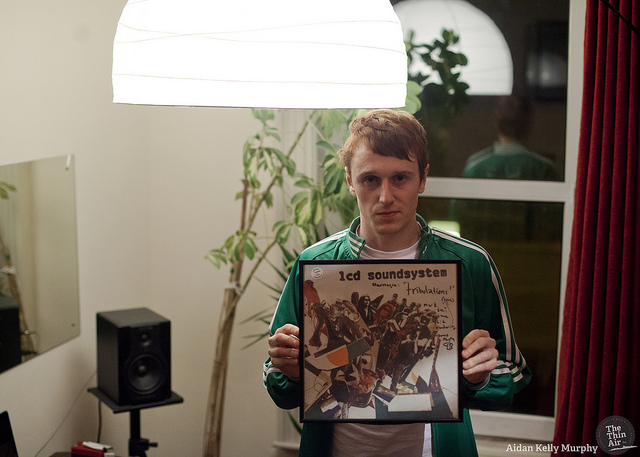 LCD Soundsystem – Tribulations EP
Although not exactly one of my all time favorite tracks, this record itself is such a treasure. I was DJ'ing before Mr Murphy at Crawdaddy a long time ago and brought this along as my copy of the LP was in tatters after too many parties. Much to my surprise he signed it in exactly the same handwriting as the tribulations doodle on the front. I can't remember why but he also complimented the t-shirt I was wearing. The man's an icon.
Beta Band – 3 EPs
A combination of some very thoughtful presents and a seriously excessive purchase on Discogs finally brought all 3 of the original EPs into my possession a couple of years ago. If I had to pick a favourite I guess I'd go with The Patty Patty Sound, purely for She's the One, such a deep song and so well produced.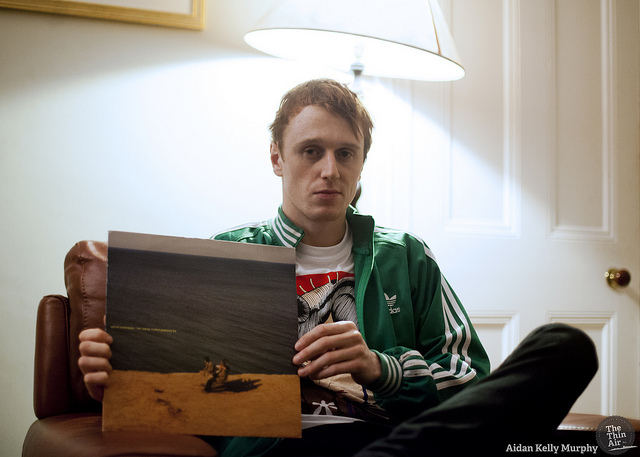 Ulrich Schnauss – Far Away Trains Passing By
The soundtrack to many a grey Monday afternoon. One of those records that sounds better the more hungover you are. So many wonderful textures, ear soup I suppose.
Modeselektor – Hello Mom
An absolute classic. Brings back a lot of happy memories of seeing them live and of one particularly crazy New Years in Tipperary of all places.
Fuck Buttons – Tarot Sport
Was dragged along to see these guys play upstairs in Whelan's many moons ago and never looked back. Didn't realise Andrew Weatherall had produced this album till about a year after I picked it up but it made so much sense straight away. Such raw energy from start to finish but balanced perfectly.