Live Reviews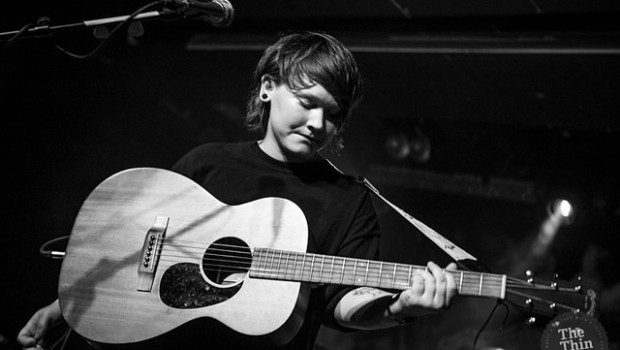 Published on June 12th, 2015 | by Loreana Rushe
0
SOAK w/ Rainy Boy Sleep + Rosseau @ Empire, Belfast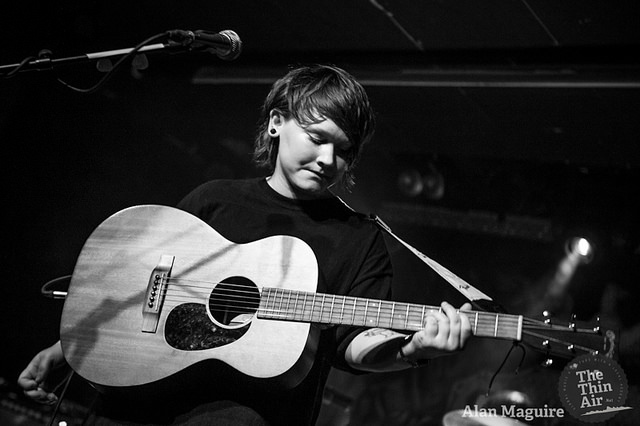 With the news of a top 40 UK album under her belt, SOAK embarked on a tour to support the debut record, Before We Forgot How To Dream, starting off in Belfast's very own Empire Music Hall before playing a sold out show in Dublin.
Derry based band Rosseau and Rainy Boy Sleep open the show, with the former take to the stage just fifteen minutes after doors opened. Having just released their first EP the day before, Rosseau's brief set is filled with some of the most melodic and twinkly guitar parts imaginable, and with the dynamic range of vocalist Colm on full show – at times singing loud enough for the crowd to be in awe without using the microphone – his emotive lyrics captivate the audience.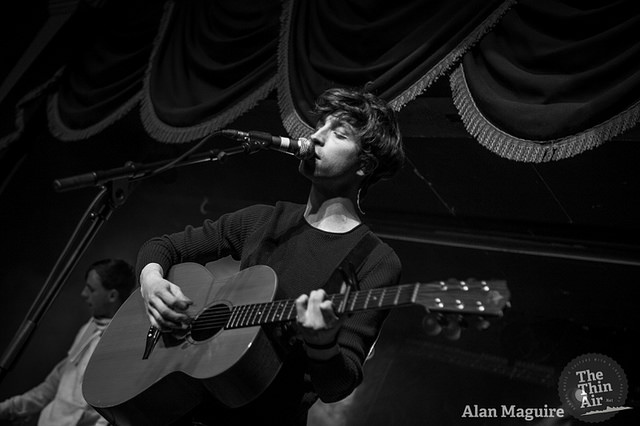 By the time Rainy Boy Sleep (above) take the stage, the room is almost full and as the crowd push their way to the front. Whilst the set is filled with acoustic filled pop songs that are somewhat unexpectedly subdued in atmosphere, the more upbeat songs see some of the crowd dancing along. Addressing the crowd between songs, frontman Stevie Martin mentions that they've seen many bands here and it's a pleasure to play the iconic venue. The final song, 'Stupid Boy' is met with a great reception as Martin gives an anecdote about summer time in Botanic Park. With its infectious chorus, the crowd sway along, and before leaving the stage, Martin thanks the audience and SOAK.
For the first time, SOAK is joined on stage by a band, and as they take to the stage, the sold out crowd packs into the room. As the backing tracks swell in dynamics, the crowd cheer and applaud as the thankful Bridie looks on before kicking into single 'Blud'. The crowd are engrossed by the teenager's voice and heartfelt lyrics. The additional members live on stage make for an interesting twist to 'B a noBody' and the additional range makes for a fascinating song in the live setting. In complete contrast, the mellow 'Wait' is followed by Bridie taking the centre stage, by playing 'Shuvels' and 'Blind' alone.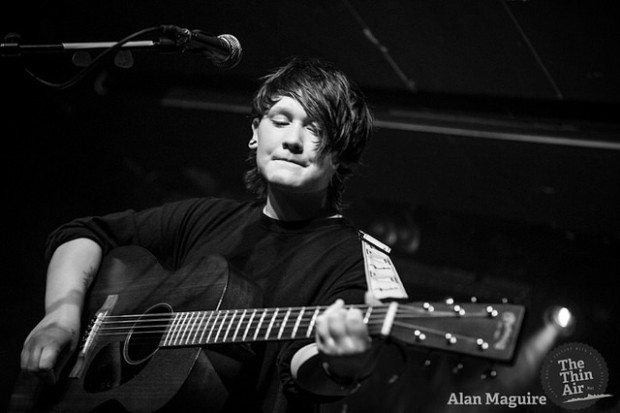 The crowd up to this point are hushed, and it's not until Bridie offers the audience to sing the words if they know them that the voices start to warm up. As the set comes to a close, the crowd is completely hypnotised by the talent of the teenager. As she announces her last song, the crowd are eager to hear more, and she hints to the crowd that if they cheer loud enough they will play more before transitioning into powerful album closer 'Oh Brother', which is filled with an incredible energy and blend of passion and raw emotion. The song ends and as soon as the lights go down and the band walk off stage, the crowd immediately cheer and chant for one more song. The band take to the stage for the final time for the encore of 'Sea Creatures' and before the song starts, Bridie thanks the sold out show for coming out and helping to get the tour off to a memorable start. Niall Cregan
Photos by Alan Maguire