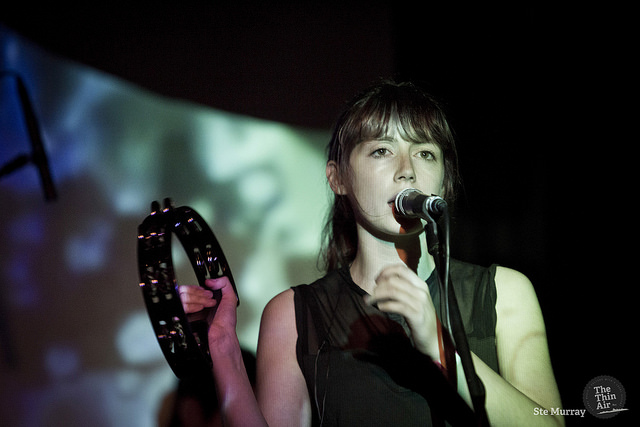 With psych music these days now affording its current crop of disciples, a broader platform of sound experimentation to play with, it was in no way surprising to have looked at the diverse line up for last weekend's Reverberation festival, and licked ones lips with fervent glee. Advertised as Dublin's inaugural celebration of psych and drone music, The Grand Social played host to all things psychedelic with a dozen bands, various DJ's and mind playing visuals, as well as cult films, all adding to the vibe of this 13th Floor Elevators' inspired experience.
Cork five piece Elastic Sleep, were tasked with having to kick off proceedings, which was not easy due to the sparse crowd in attendance, then again it was only 8pm on a Friday. Falling more under the shoegaze banner, with elements of Mazzy Star bubbling through, the band still managed to pull off their more lingering and fragile lo-fi soundscapes, aided by the vocal interplay from Muireann Levis and Chris Somers. A good chunk of their set consisted of tracks from their debut EP, with 'Leave You', 'Slip' and 'I Found Love' proving particular highlights.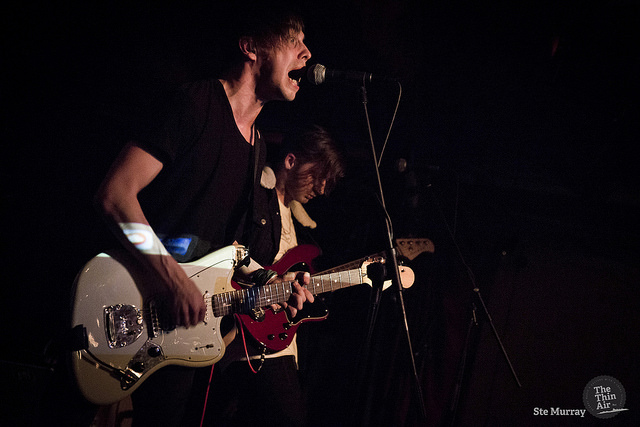 Up next was young Dublin four piece Otherkin, made up of Luke Reilly, Conor Wynne, David Anthony and Rob Summons. These guys were full of energy and sounded pretty tight throughout in fairness, but were a lot more radio friendly than I would've presumed, with more of a light hearted grunge or indie rock feeling to their sound. Perhaps they'd be better suited to the Vans Warped Tour or its ilk, as opposed to anything psych-related.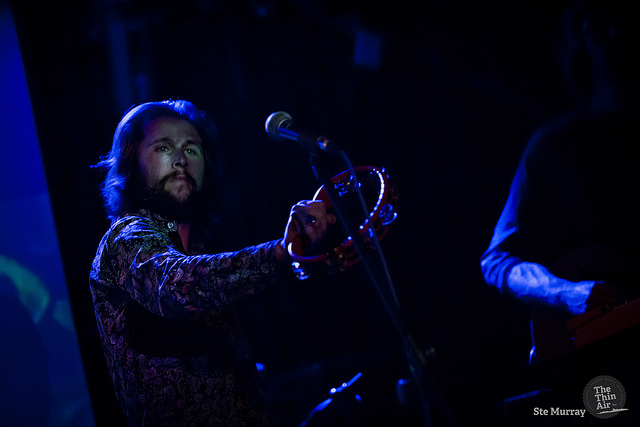 With the sound of Primal Scream coming to an end over the PA, This Other Kingdom brought what was the first real psych factor of the night to the stage. From the outset vocalist Del Kerton prowled around the stage in a way you could picture Jim Morrison doing, while his band mates played their part with a concoction of screeching guitars and crashing cymbals which sat side by side with their drone infused neo-psychedelia. New tracks 'The World We Lost', 'Hellion' and 'Valley of Nowhere New', the latter making its live debut, slotted in perfectly alongside debut album – Telescopic – numbers; 'Adelaide', 'Enthral' and its first single 'The Day, Your Day'. These guys are without a doubt a forerunner within Irish psych circles.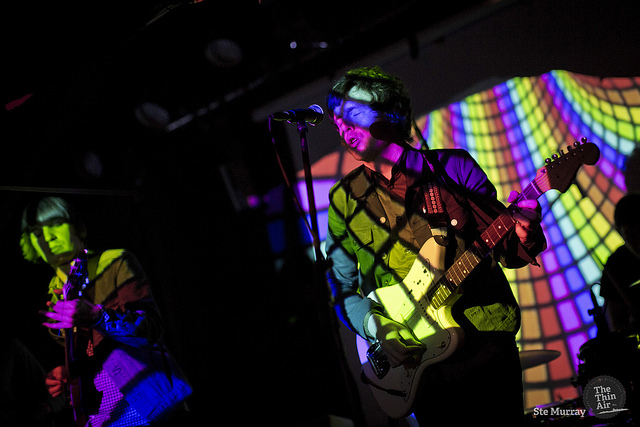 At this stage The Urges are an old hand on the live circuit and their brand of raw 60's inspired garage rock, mish-mashed with soul and psych sounded as tight as ever. The five piece led by vocalist/guitarist Jim Walters, powered through an 11 song set that was more or less made up of previously unreleased tracks, presumably from their soon to be released sophomore album. Opening with 'Face Made For Sorrow' it was evident the lads' energy levels were on full throttle, while their most recent single 'Passing Us By', got the heads bopping along in the audience. Older songs like 'Fire Burning' and 'I've Been Here Before', highlighted plenty of organ bashing, courtesy of Thomas Darcy, while drummer Ken Mooney seemed incapable of allowing any part of his anatomy even the slightest second to rest behind his kit.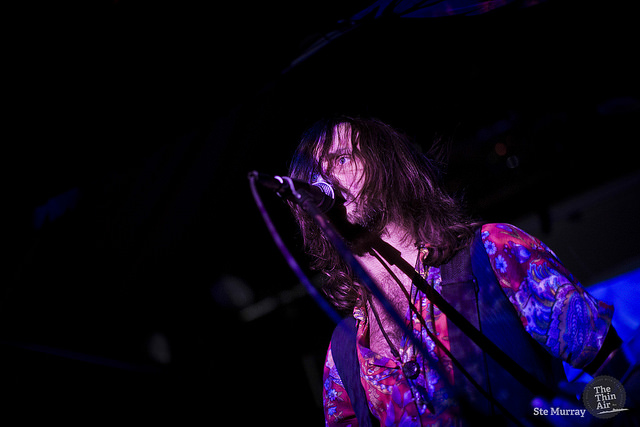 Former Humanzi and Dead Skeleton member Shaun Nunutzi's – or Mulrooney to most – latest offering comes in the form of Tau, his Berlin based psychedelic collective that combines spirituality with shaman inspired chanting. Whilst than a little different to what else was on show during Reverberation's opening night, but they most definitely came the closest to proving just how the world of psych has encompassed a wider gauge within its very own kaleidoscopic and pious world. With guitar in hand, Nunutzi was accompanied by fellow local musicians the Mighty Stef – on what looked like a mandolin – and Chris Carroll of Twinkranes on drums. It was a set of pure unadulterated drone psych that had what was by far the largest crowd of the night, gripped from the off, due to the aural barrage that emanated from the stage. With Tau's debut EP Wirikuta having only recently been released, its tracks 'Huey Tonantzin' and 'A Wink to the Elements' proved that not only are this band worth seeing live but that it is itself a worthwhile investment.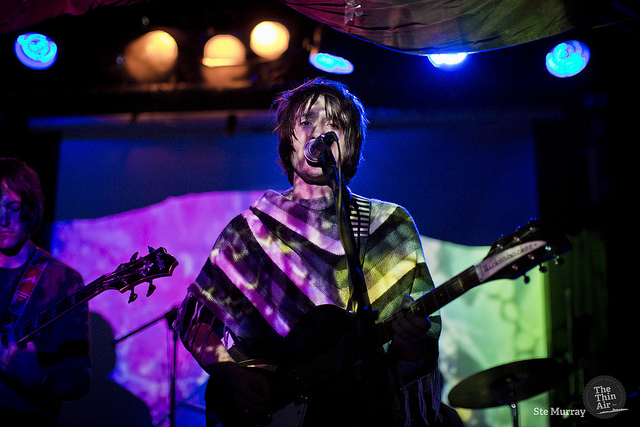 Finally it was left to UK act The Watchmakers to cap off what was a memorable first night of psych infused riffage. The Manchester four piece didn't really seem to bring anything overly original to the table, with their 60's style garage rock more or less tipping along, as opposed to keeping up the pace and bombardment of the previous three acts. There was an obvious drop in audience members on show too, once Tau had finished their set, which didn't help proceedings. Wearing more or less matching outfits, they were without a doubt a tight act and were able to hold the attention of some of the crowd with their jangly guitar chords, jaunty hooks which resulted in at times a more pop infused take on psych. Unfortunately it felt rather monotonous before they'd reached the halfway point of their set, and in hindsight should've been on earlier in the night's proceedings. However their set in no way took anything away from what was a fantastic first night of psych rock in our fair capital.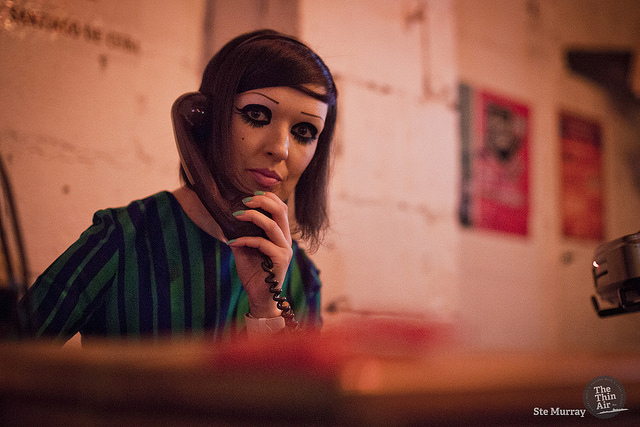 Saturday
Night two of Reverberation began with a solo set from Ruadhan O'Meara AKA Magic Pockets. Under this moniker O'Meara delves into the world of lo-fi electronica, courtesy of merging traditional synthesizers, with at times a drum machine, countless sampled loops and heavy bass sounds. It's a far cry from his other musical endeavour, No Spill Blood, but just like Elastic Sleep's set the night before, he suffered from a poor turn out so early on, with most of the psych fans happy to drink away in the beer garden.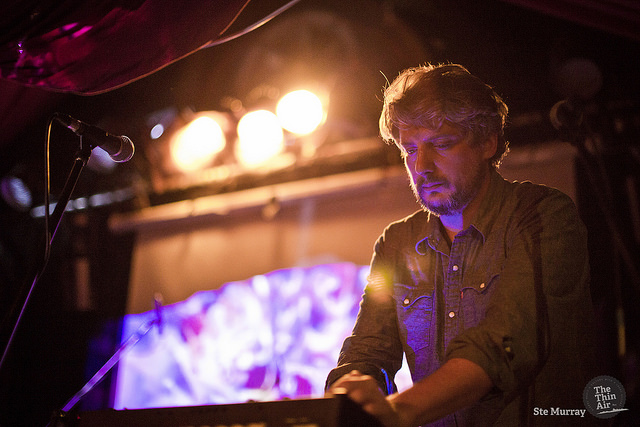 From a recording perspective Derry's Autumns is seemingly just Christian Donaghey. Live, however, there are two other members – possibly Marty O'Carroll and Ruairi Coyle who played on Autumns' latest Blonde EP – in tow. The guitar, bass and drum machine onslaught begins right from the off, as their cacophonous drone like noise mixed with Donaghey's hollering vocal delivery setting them apart from what has so far preceded them. There are elements of both shredding and jangly guitar styles, mashed with 80's synth vibes and post-punk distortion during their brief set, which did suffer from some technical bass issues early on.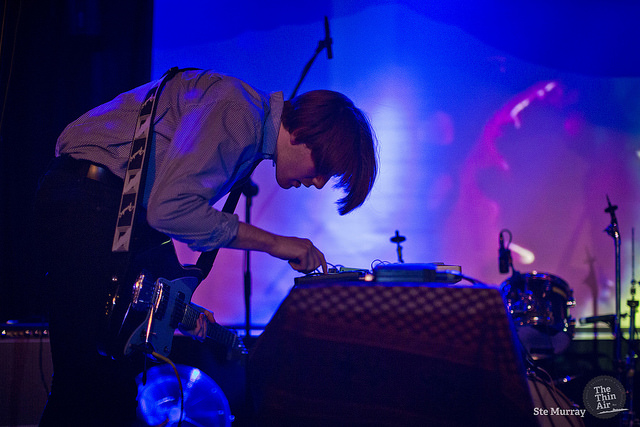 The Northern theme continued with six-piece Documenta up next. Coming out all guns blazing with four guitars raring to go, their take on drone space-pop flowing rather effortlessly over the gathering masses. Alongside pounding bass lines and jazz like drumming, Documenta's full on guitar assault was continuously drenched in melody during 'Miki', 'Idle Hands' and the exquisitely tranquil 'Everything's Alright Forever'. Joined by a Roisin Stewart halfway through their set, the dual vocals of main man Joe Greene and Stewart on 'Love as a Ghost' and 'Gentles Yard', worked incredibly well with the bands dreamy, atmospheric and psych riddled tunes. Fantastic!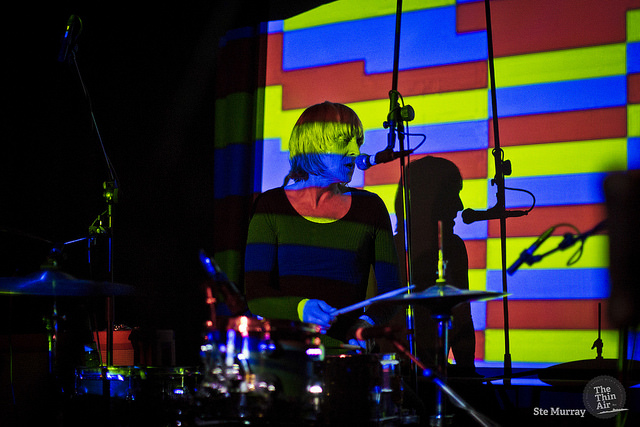 Fans of Dublin's Twinkranes have been waiting six long years for the follow up to debut album Spektrumtheatresnakes, and based on what was more or less a set of brand new tunes, it is going to be a killer record. With a steadily bulging crowd edging closer to the stage, the duo Chris Carroll and Anto Patterson, unleashed the hypnotic 'Lundi Mardi Mercredi', the first of what would be five previously unreleased tracks. The pounding drums and blaring synthesiser sounds that sprung out from the stage was a solid feature of the duos undeniable talent, as their love of psych, Krautrock and electronica, with a tad bit of punk ethos added in for good measure, set the bar incredibly high for the remainder of the night. The build up during 'A Stake and a Stone' was gripping, while the mind melting noise of 'Double Negative', which segued into old favourite 'Hi Tekk Train Wreck', had the crowd in a translucent. Aside from some synthesiser technical issues which lasted a few minutes, Twinkranes highlighted that even though they may have been in hibernation for a wee while, they have more than just merely reawaken, they are ready to tear the walls crashing down in a haze of psychedelic bliss.
It was always going to be tough to follow Twinkranes' set, but Cian Nugent & the Cosmos managed it with fine aplomb. The foursome, half of whom are also in the excellent #1's, played a rather soothing style of Americana/country rock, with the sonic output having being brought down more than just the odd notch from the previous acts. Yes their set was more an awful lot more hushed and the songs meandered along at a slower and bluesy pace, but the guys were still able to entrance the audience for the most part. Of the five tunes they performed, final number 'The Houses of Parliament' was a mesmerising psychedelic jam of the highest order.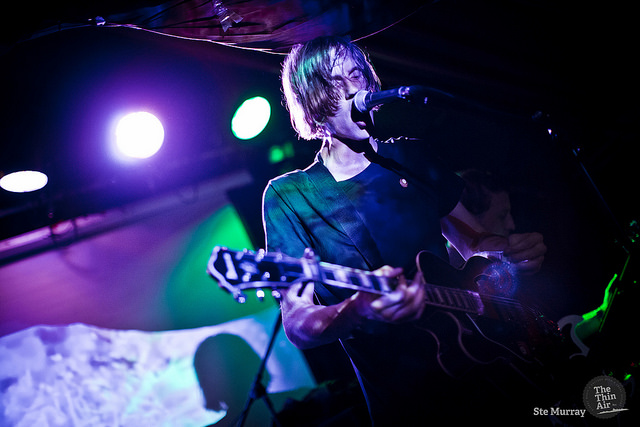 Before it was time to bid farewell the final act of this year's psychedelic roller coaster that was Reverberation, UK five piece the Dead Rabbits took to the stage. Sadly however it seems that no matter how young, eager, dressed alike and possessed by the influences that psych music offers your band, sounding like a tribute to Kasabian – no need to overthink my feelings towards them by the way – is not the way to go. Elements of early Horrors were at times evident, but for this writer, they should've perhaps been scheduled for an earlier time slot, as was obvious by the mass exodus to the bar and beer garden following Cian Nugent and his cohorts.

And so that was Reverberation. Overall a fantastically organised mini-festival, especially with it being its first attempt, and it was one that helped showcase how broad the psych and drone scene is viewed both here at home and abroad. Here is hoping for a further expansion of the music and mind next year. Conor Callanan