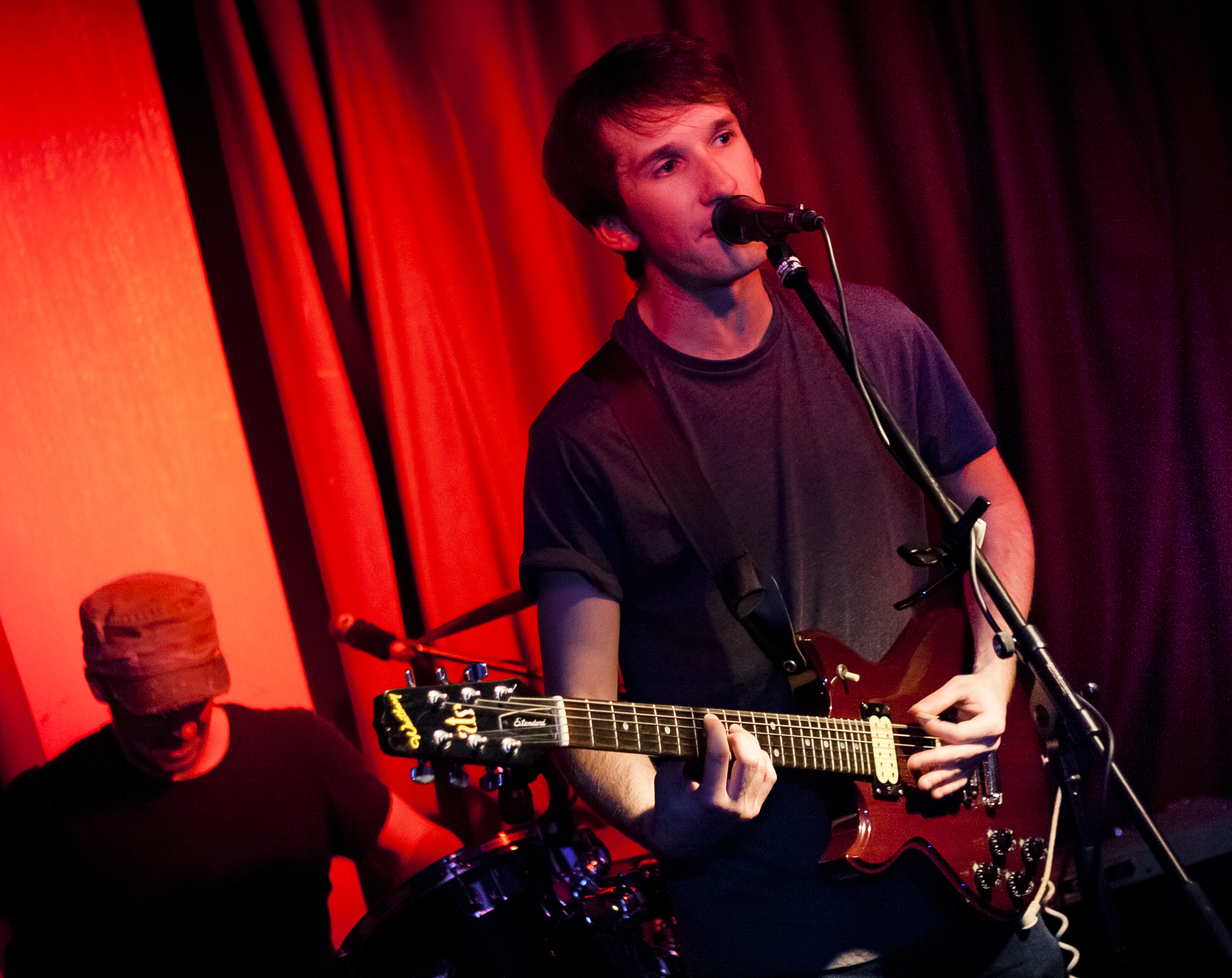 These are exciting times for The Wood Burning Savages.
Since forming four years ago, the Derry quartet have kicked up something of a storm in the local and even national music scene, with an appearance at Glastonbury 2014 and a glowing tribute from BBC 6 Music's Tom Robinson among the highlights of their constantly evolving careers.
Their latest journey home, in the middle of an Irish tour that has also seen them descend upon Belfast's Oh Yeah! Centre for Culture Night 2015, is a rather entertaining affair where the talented foursome and their two support acts fully flex their musical muscles upstairs at Derry's Sandinos Bar.
It is only a shame that the entire evening didn't get as big an audience as it warranted, because the standard of music throughout, beginning with Son Of The Hound, is both rich and varied. The Omagh singer-songwriter, also known as Michael McCullagh, has a lot of fun with the journeyman indie busker stereotype on the small stage, translating it into a lively, enthusiastic concoction of folk, country and western influences.
If he doesn't quite attain the jazz lounge vibe he's looking for, his skilful musical storytelling, amiable punch (lines) and admirable passion rub off positively on those who are watching.
The extremely intimate setting soon becomes extremely loud and incredibly close to both the drums on stage and in the ear when Derry duo Fabric make their entrance. With the help of their vocals, bassist Lorcan Hamilton and drummer Ruairi Coyle have crafted something literally Prodigious; their opening number is a literal fire starter for both the nerves and the brain.
Needless to say that with a greater crowd, their "few frills, more thrills" tone would inspire plenty of movement. Even so, Coyle is clearly one to watch, his manic expressions and exceptionally swift reflexes marking him out as a mighty fine punk drummer, a speedy and stylish inspiration to Hamilton.
Inspiration is the word amongst all members of the main band as drummer Aaron McClelland, lead guitarist Shea Tohill, bassist Dan Acheson and leading man Paul Connolly gather together to give the evening as "savage" an atmosphere as they possibly can.
And, to their credit, they don't allow the relative smallness of the venue to hold them back. What have always set The Wood Burning Savages apart, to date, are their relentless drive, energetic refrains, melodic ease and, perhaps most of all, their unforced, friendly and funny chemistry with both audiences and one another.
Every single one of those attributes is on display in an enthusiastic, rhythmic and naturally earnest set, with the best receptions reserved for "Rinse And Repeat" and, not surprisingly, exciting new single "Premier League". What is mildly unfortunate is that the thoughtfulness, intelligence and clarity in Connolly's lyrics tend to get lost in the sound of these surroundings. The group have shown themselves equally capable of appealing to both hearts and minds, but this gig almost certainly feels more heart than mind.
Still, the night is a relative success, and The Wood Burning Savages can set off for Galway's Rocktoberfest in good heart, knowing that they've given both themselves and those in attendance a good musical and physical workout. Simon Fallaha