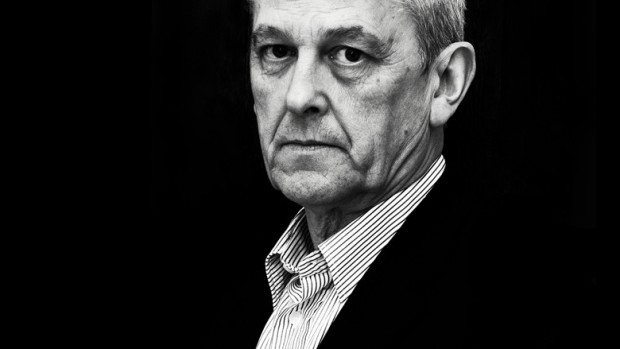 Artist and co-founding bassist of 2-Tone legends The Specials, Horace Panter reveals his ten all-time favourite tracks, including Laurel Aitken, Nirvana and The Rolling Stones.
Spencer Davis Group – Trampoline
The Bside to their 1966 Fontana release 'When I Come Home'. Sounds like Booker T & the MG's but was recorded by four young men from Kingstanding in Birmingham! When I was 13, I imagined myself as a pirate radio DJ. This was my theme tune – it still is!
Robert Ward – Pour Me One More Drink 
An out-take from his 1992 album on the New Orleans 'Black Top' label. Sarah Brown on bass, George Rains on drums: just really visceral, powerful and … real.
The Rolling Stones – All Down the Line
Exile on Main Street. The best track on the best Stones album. Side 4 does it for me!
Junior Walker & The All Stars – Road Runner
I really don't like weddings – all that pretending to be friendly to people you've never got on with or have anything in common with. I usually sit at the back with a glazed expression, looking at my watch. But, if you want me to get up and dance, all you need to do is …
Nirvana – Smells Like Teen Spirit 
The equivalent of 'My Generation' by The Who for the 1990s. Amazing piece of music. I remember where I was when I first heard it (delivering car parts to a shop in Birmingham).
Free – A Little Bit of Love
Their last single in their original line up. An insane bass line from Andy Fraser, who was the first bassist I studied. Drummer, Simon Kirke, is immensely underrated – rock solid.
J.B. Hutton & The Hawks – Too Much Alcohol
2 minutes 29 seconds of Elmore James style Chicago blues. Just rocks from start to finish – sublime.
Toots & The Maytals – 54-46 Was My Number
The groove. The voice. Everything really. Give it to me … one time!
Laurel Aitken – Give Me Back Me Dollar 
Another B-side ('Pussy Price' – Nu Beat, 1969). A simple hypnotic groove. Absolutely perfect.
ZZ Top tunes – 'Heartbreaker' from Tejas; 'P.C.H.' from Antenna and 'What's Up With That' from Rhythmeen.
If I was a Buddhist and believed in reincarnation I would like to be reincarnated as Dusty Hill, so I could play bass with Billy Gibbons!