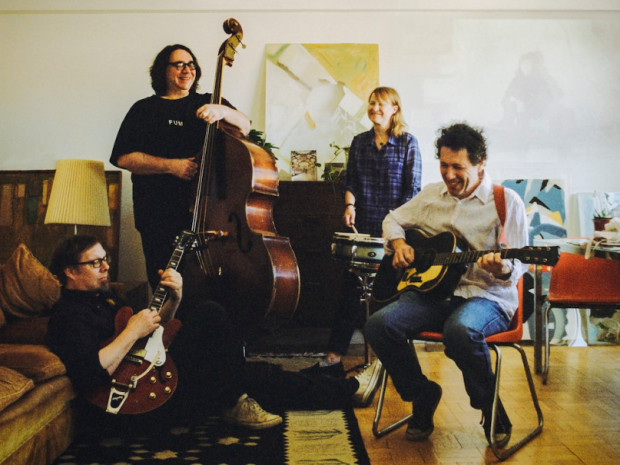 Ahead of their highly-anticipated return to Dublin at the National Concert Hall on Thursday night (October 15), Yo La Tengo's James McNew reveals eight tracks "that roll through my head almost every single day of my life", including Cornelius, Grateful Dead & El-P.
EL-P – Deep Space 9mm 
Every detail, and there are ones I'm still discovering, has gotten me to the end of every day since 2002. This guy somehow finds the exact humor/ humanity in the scariest of shit, just when you need it.
Grateful Dead – Live on Beat Club
Like a dream where you discover new rooms in your apartment. There they are, right there, no audience, essentially playing their whole set back when they still used real guitars and amps (except for Phil, of course), and their own tie-dye monitor rig. The playing is sublime and thrilling, and the awkward between-song moments are mind blowing. Is Jerry explaining to Donna how a microphone works?
Neil Innes – How Sweet To Be An Idiot
The loveliest, saddest song ever written; its creator a living MASTER of the craft.
Fushitsusha – Live in London
Pure goddamn energy.
OC – Time's Up
There are four bass loops in heaven and this is one of them.
Cornelius/ Salyu
Actual music from the future, or space, or both. Japan, at the least.
Vom – Too Animalistic
Angry Samoans/Richard Meltzer band hated everything including themselves, each other, you, punk rock, and punks, and made some of the very best punk music ever. Vocal pro tip: wear pants on your head.
NNB – Slack
One of the absolute greatest two-guitar band recordings of all time. Were there other recordings? And can I have them now?