Live Reviews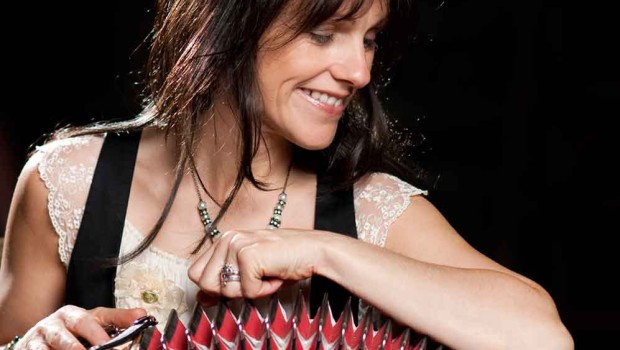 Published on October 19th, 2015 | by Ian Patterson
0
Sharon Shannon @ Empire Music Hall, Belfast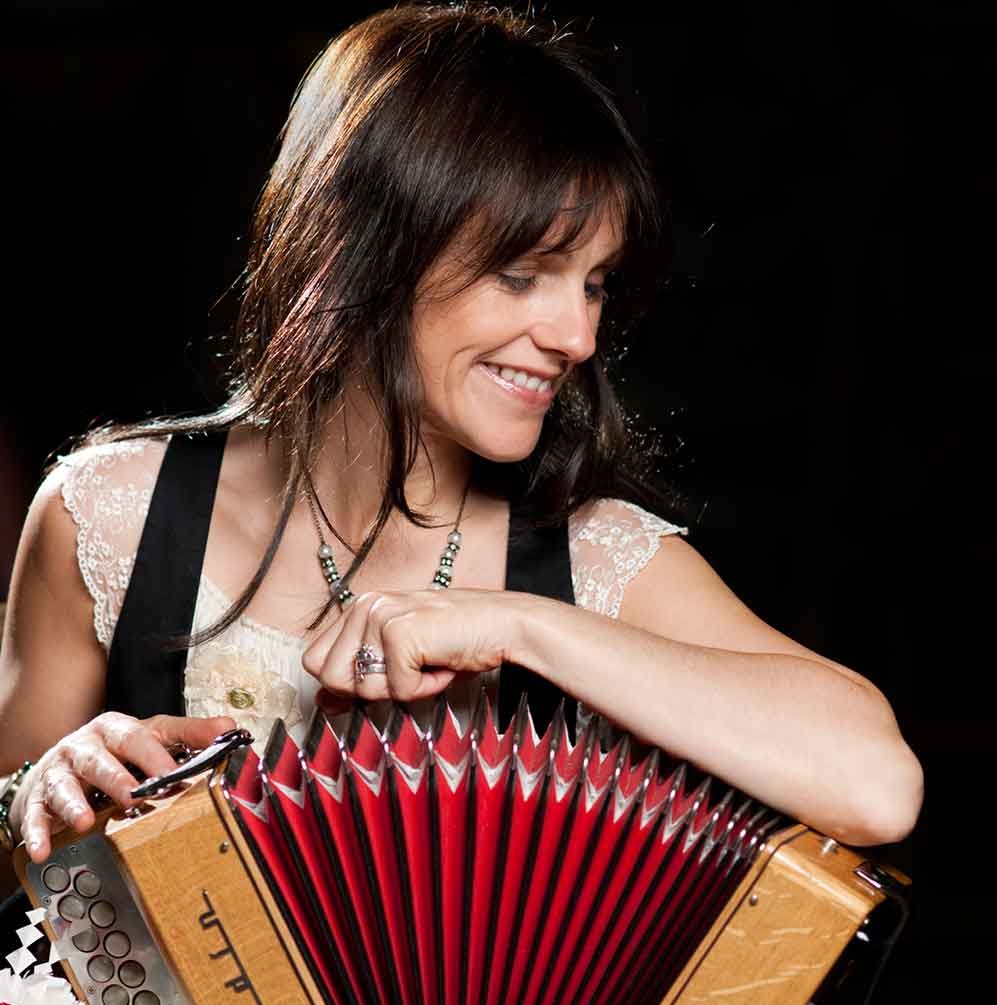 It's a full house in Belfast's The Empire Music Hall for button accordionist Sharon Shannon – one of the standout concerts of this year's Ulster Bank Belfast International Arts Festival.
Only the week before in Chicago the Clare musician received the iBAM! (Irish Books Arts & Music) award for her outstanding contribution to music – a merited accolade for a musician who has carved out a highly successful international career on an instrument whose usual habitat is the pub session.
Shannon follows a long line of notable Irish accordionists from Joe Burke and Joe Cooley to Tony MacMahon and Seamus Begley; tradition is a big part of her sound, as a set full of jigs and reels testifies. However, her openness to new sounds and her quite varied collaborations situates her alongside the likes of Flaco Jiménez and Kepa Junkera as something of a modernist.
It's with the old-school 'Neck Belly Reels', however, that Shannon kick-starts the show, with keyboardist Alan Connor and acoustic guitarist Jim Murray accompanying the accordionist's joyous melodic lead. The rousing Irish hornpipe 'Coridinio', the cheery traditional tune 'Sandy River Belle' and uilleann piper Peter Browne's stirring reel 'Rathlin Island' – with Shannon switching to whistle – continue the upbeat, melodious vein.
With bells on one foot and firing a drum pedal with the other, Connor brings rhythmic drive to the trio's potent collective sound. A multi-instrumentalist, Connor handles electric guitar and vocals on the much-loved Southern American traditional song 'Midnight Special', which transitions seamlessly from a cajun-flavored rocker to an Irish reel.
The pastoral 'Jewels of the Ocean' bleeds into the reel 'Lizzy in The Low Ground' and there's a creeping feeling, in spite of the evening's celebratory air, that this could almost be a Shannon set from fifteen years ago.
Right on cue a new tune makes an entrance, injecting a timely dose of the not-so-familiar. That said, the tempo is still unwaveringly up-tempo – perhaps waiting for the crowd to ignite – and the slow air that follows, 'Marbhna Luimini (Lament for Limerick') brings a welcome change of musical direction – achingly lyrical and nostalgic. It doesn't last long, however, as the reels return with thrilling vengeance to close the first set.
The second set begins where the first left off, with a jig that demands a dance floor. 'Duo in G' – in turn elegant and lively – pitches Shannon and Connor in a harmonious union that perhaps owes a debt to 18th/19th century Neapolitan classical composer Ferdinand Carulli.
The hand-clapping gets going on 'The Woodchoppers' – a reel from Shannon's 1991 debut album, with the Clare girl strutting her stuff on fiddle. Dónal Lunny's groove-based reel 'Cavan Potholes' fires Connor to some electrifying playing on guitar and keys, playing both instruments simultaneously at one point in a charged call and response – all this over a heavy, reggae-ish riff.
The reels and jigs keep coming, raising the temperature inside The Empire Music Hall. And, as sure as night follows day, 'Galway Girl' gets a tub-thumping run-out – running seamlessly into 'The Penguin', Shannon's adrenaline-fueled take on The Penguin Café Orchestra's famous 'Music for a Found Harmonium'.
The crowd whoops and cheers the musicians back on stage for another fiery traditional set, 'The Bungee Jumpers'/ 'The Fisherman's Lilt', sealing a lively performance on a high note.
There's not much wrong with a greatest hits show full of passion, virtuosity and melodious flare but a less predictable set might have made for a more engaging show. Still, Shannon remains a one-off – stemming from but by no means bound by tradition – who never fails to deliver from the heart. Ian Patterson