Live Reviews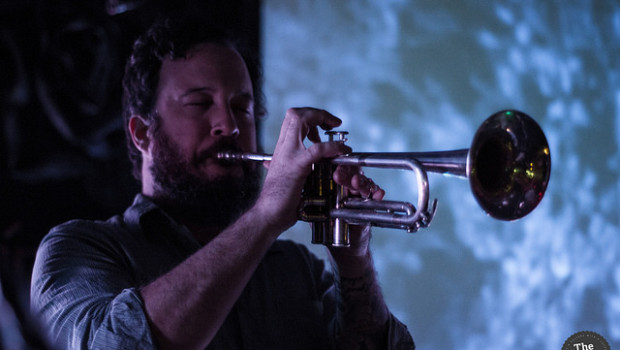 Published on November 23rd, 2015 | by Eoin Murray
0
The Album Leaf w/ Lyla Foy, Grounds For Invasion @ Roisin Dubh, Galway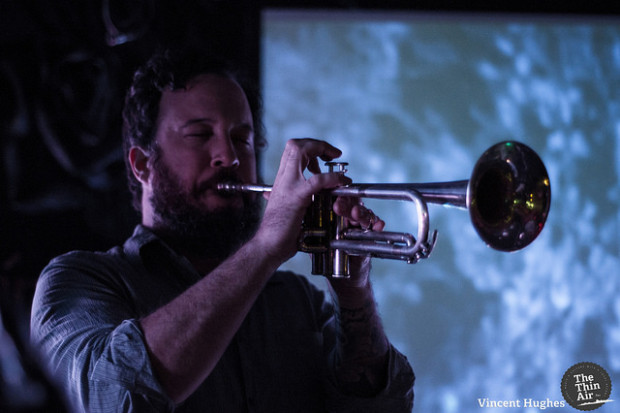 Winter is definitely, definitely, definitely starting to sink its teeth into Galway's spine on this particular Thursday night. What an absolute joy it is then to shiver into the Roisín Dubh's candlelit main room; to take a seat and allow the three acts of tonight's Strange Brew showcase to wrap the modest but attentive audience in music that is so reassuringly warm.
First up is the local Grounds For Invasion (below). The duo of multi-instrumentalist Willow Sea and vocalist Tracy Friel are visibly comfortable playing on this stage by now and this contributes nicely to the intimate, comfortable atmosphere that is already palpable in the room. Playing songs from this year's LP Dying Stars and 2014's EP, the sounds vary from melodic, film soundtrack esque electronics to heavier points with seismic bass sounds and downright gratuitous guitar playing. Songs like 'True Romance' show a diversity in the music with Friel's dry, spoken-word cynicism harking to the likes of The Arab Strap's Aidan Moffat while the likes of 'Dance Alone' and a brand new track display a willingness to leap into a more dance focussed sound.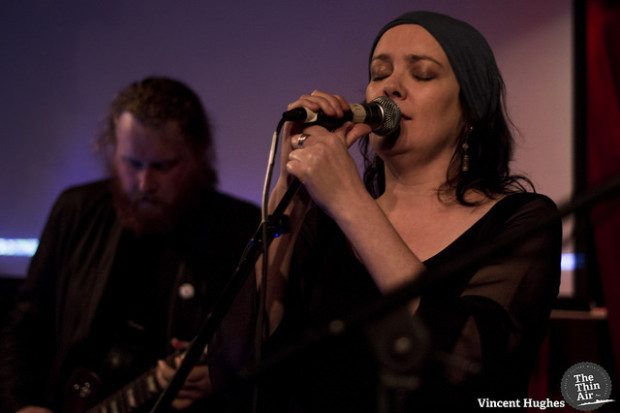 Next up is London's Lyla Foy with the accompaniment of keyboardist Oli Deakin. Foy's sound tonight is even more subdued than her already delicate recorded output owing to the lack of full band. Delicate guitar progressions are embellished by subtle programmed drums and keys, which altogether add to compliment a voice that is somehow as resolute as it is brittle.  Like Beach House with the fuzz turned off or Real Estate without the sense of summertime, Foy's music is awash with emotive lyricism and melodies that completely do away with any regard for the bitter cold outside, at the price of leaving the listeners captivated and fragile. Songs from October's 6 track EP UMi such as 'River', 'Tiger' and 'Beginning it all Again' show us an artist with an incredible talent and capacity for songwriting that is uncomplicated yet brilliantly effective. Certain vocal inflections are carried so effectively that it feels like an emotional punch in the throat. It's fair to assume that the audience wouldn't mind that sort of effect though; they did come out to an Album Leaf gig after all. That, coupled with goofy, self-deprecating between-song audience interaction, makes for a set that is charming, engaging and the perfect warm-up for tonight's headliners.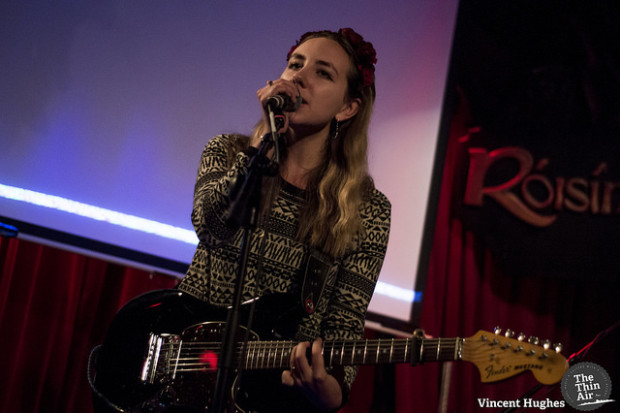 The Album Leaf have been doing this for a while. After nearly 20 years of crafting music that dances between ambient, neo-classical and post-rock influences while still maintaining a poppy edge, Jimmy LeValle and co. know precisely how to yank at your heartstrings and leave you in an absolute heap, all the while making it seem so innocent, so gentle, so harmless. How dare they? Honestly. How dare these four men on stage, armed with guitars, a violin, trumpet, keys and drums make sure that every single note hits the listeners exactly where it's supposed to? The crowd initially seem almost apprehensive of what to expect from the headliners tonight. It having been eleven years since the band last toured in Ireland, it is not unlikely that a majority of the people here will not have seen them play before. After the first few songs though, including new single 'New Soul', everyone is altogether a bit more settled and letting the sumptuous, resonant keys envelop them. The set is dynamically vast, with certain points being hardly more than an atmospheric hum and other points being densely layered walls of sound with live drums duelling against glitchy electronic percussion. The largely instrumental nature of the set makes the occasions where vocals do appear all the more poignant with 'Falling From the Sun' and 'Always for You' leaving the audience somewhat short of breath. The visual element of the gig ensures that no one's attention is deterred even for a moment of the lengthy set as two screens with abstract, vibrant colourscapes and nature shots are projected behind the band throughout.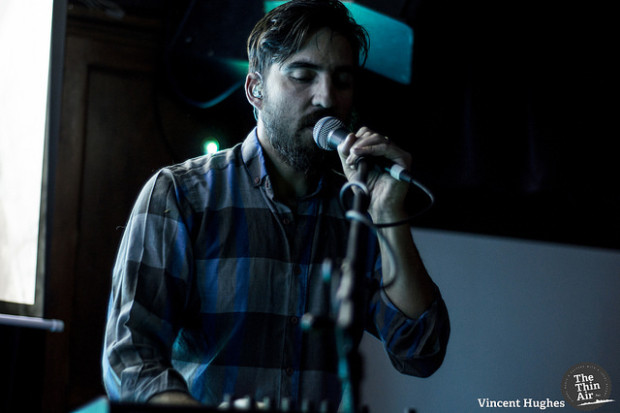 There is a real professionalism to The Album Leaf when they play and perhaps this makes it so that there isn't much rawness in the performance. And maybe this means that there is something clinical about the whole experience… It is perhaps that slick, note perfect element to the show that is both a blessing and a curse. During the course of the set we were immersed in something very powerful, something that was pristinely designed to leave the audience fragile and battered. But that emotion isn't necessarily seen on the faces of the performers. While this didn't matter during the set – we were too busy being hypnotised –  it just meant that afterwards, it was more difficult than it should have been to cling on to it, to say anything more than "yeah it was great" to anyone who asked about it. Jimmy LeValle and his band make incredible, layered, textured, beautiful music, and they have been doing it for years. It was a terrific show and I won't deny that I loved every minute of it. But then why is it that I feel I mightn't even remember it happening by the time next winter comes? Eoin Murray
Photos by Vincent Hughes