Features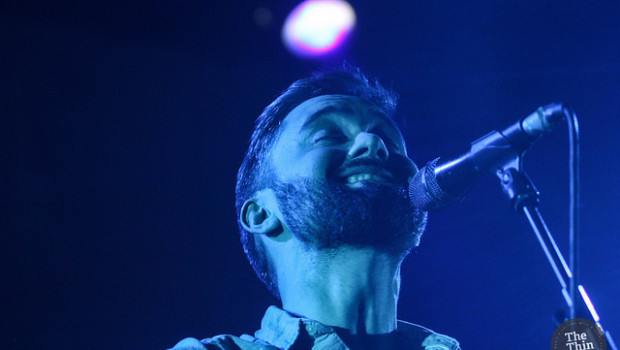 Published on February 1st, 2016 | by The Thin Air
0
Irish Tour: Villagers w/ Somerville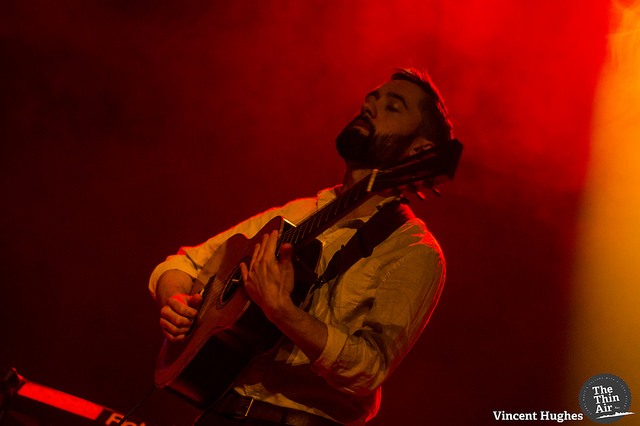 With support from Somerville, Villagers enthralled Dublin's Vicar Street and Galway's Black Box Theatre on Thursday and Friday night. Words by Eoin Murray. Photos by Mark Earley and Vincent Hughes.
Vicar Street, Dublin
Photos by Mark Earley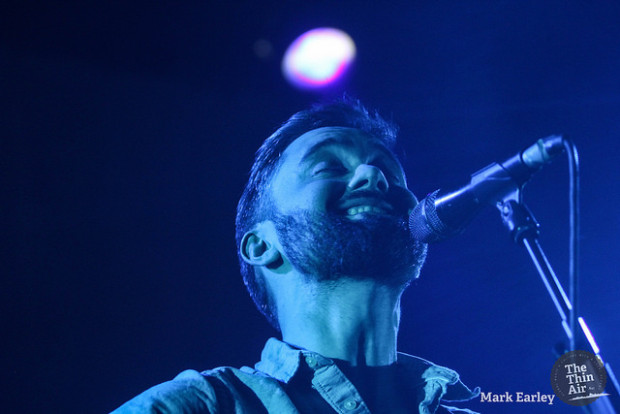 Black Box Theatre, Galway
Photos by Vincent Hughes
On a freezing Friday night in January when the pelting rain hurts your face there are few things that will warm your body and toast your soul more than hearing a collection of masterfully constructed folk songs that manage to maintain an emotional, poetic rawness despite the very professional polish.  Tonight's sold out show by in Galway's Black Box had the potential to be marred by the size of the venue and the fact that it's a standing gig which, while obviously necessary, could have taken from the intimacy of the performance. This was far from the case however and what we were given was, in fact, something quite magical. But more on that shortly.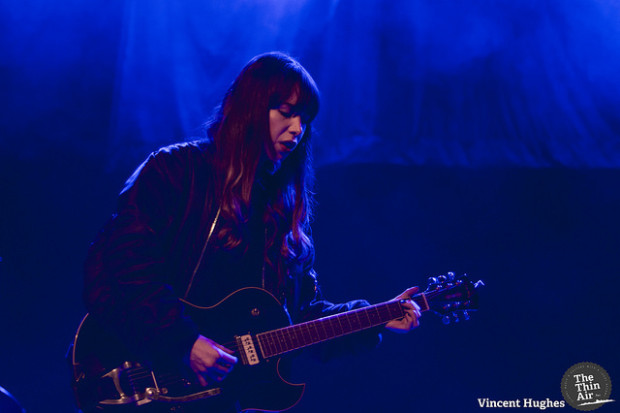 First up was solo artist Somerville (above), a native of Cornamora, Galway. At first, the set of expansive, fuzzy ambient folk may have jarred the audience who up to then had been steadily pouring into the room with a chatty buzz. Somerville's songs weave rumbling guitar and key drones reminiscent of This Will Destroy or early Sigur Ros with brittle, simply emotive lyrics repeated like anxious mantras, and by and large she does this to great effect. Some of the songs do seem disappointingly short and not fully realised but by the latter end of her performance we are bearing witness to an artist whose songwriting and productions will only expand on their enormous capacity to engage. Given that Somerville has yet to officially release any music, this short support slot served as a tantalising preview of something that could be quite special.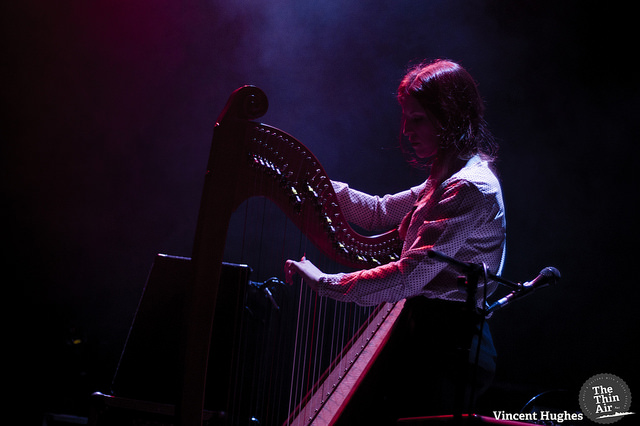 When Conor O'Brien and his band walk onto the stage they are met with rapturous applause. It all seems a bit odd. For a band whose music rarely veers too far from being quite serene even at its more uptempo points, the five members exude a palpable comfort and confidence as they open with the energised 'Memoir'. And why shouldn't they? 2015 solidified Villagers and Conor O'Brien as one of Ireland's most important, accomplished songwriters of recent years and tonight is a dazzling example of that fact. The room is a bit awkward, everyone's probably a bit damp from the rain outside, and there are a few smatterings of people in the crowd who probably had a few too many cans before arriving and feel a need to have audible full-blown conversations at points. But no one on or off stage seems at all phased by any of this because Villagers are landing every single punch with passion and style, leaving more or less everyone captivated and agog.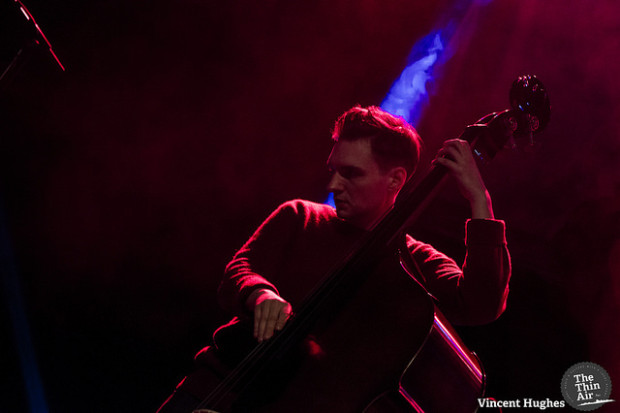 From the massive 'I Saw the Dead' and the hypnotic 'So Naïve' to the several re-imaginings of older songs like 'That Day', 'I'll Be Your Fever' and 'Set The Tigers Free', the set's energy levels are juggled seamlessly, never feeling tired or dull, O'Brien constantly reeling us in with his seemingly effortless vocal inflections. Highlights include the newly touched up version of 'The Waves' and the stunning 'Dawning on Me'. While there are notable omissions which were personally missed – 'Pieces', 'Becoming A Jackal' – the set leaves very little to be desired. By the time the encore of 'Courage' and a cover of Glen Campbell's 'Wichita Lineman' is over there is little other than pure satisfaction and joy felt in the room not only in the audience but on the stage too, with O'Brien playfully teasing the crowd's responses at points and expressing a very sincere gratitude at the end. The audience saunters out of the hall and back into the rain with a contented glow over them which seems to stop the crappy outdoors from bothering them.  Ultimately, if someone's music can at least temporarily stop a Galway crowd from whinging about the weather then there must be something pretty wonderful about it. Eoin Murray