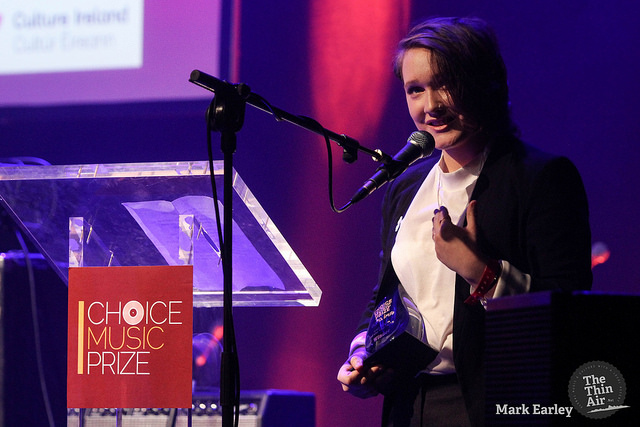 The Choice Music Prize celebrates the diversity and talent present in the Irish music scene. Tonight's show in particular shows the vast range of bands and artists, both up-and-coming and those who have already well and truly made their mark.
Whilst there may only be two awards up for grabs – Song of the Year and Album of the Year – the 12 bands that perform illustrate the real reason why we're all here. Before announcing the winner of the former prize, there are performances and interviews for Today FM. Although the interviews fall slightly flat at times (simply because the crowd talk amongst themselves and it's hard to hear anything – it's a nice idea, just maybe poorly executed) the performances go from strength to strength. Starting with All Tvvins performing 'Thank You', the bar is already set pretty high. Despite the slightly awkward set up of the night with it being a mostly seated gig, no one could accuse Daithi or Fight Like Apes of not giving it everything they've got.
Introduced by Paul McLoone as a band who have the ability to release hit after hit, Otherkin prove his point performing 'Ay Ay' and brand new song 'I Was Born'. Following them, another promising young band, The Academic show that they'll have no problems playing their own headline show at Vicar Street on March 12 as they look like they very comfortable on this stage.
Singer-songwriters also have a big presence tonight with 'Song of the Year going to Gavin James for 'Bitter Pill' and Album of the Year going to Derry's Bridie Monds-Watson AKA SOAK for her debut album Before We Forgot How to Dream. Since it's a fan voted award it's perhaps not that much of a surprise that James proves victorious, having started building up a steady following overseas as well as at home. SOAK, however, really steals the show and gives something new and unique to the genre. Avoiding cliches, her performance highlights this perfectly. Despite it being a very tough category – especially with the likes of Girl Band and Jape also in the running – SOAK seems like a worthy winner.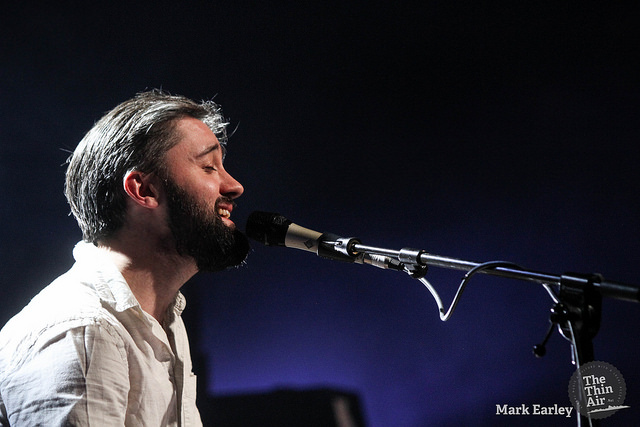 In all, tonight's atmosphere couldn't be described in one word. Ranging from being quiet enough to hear a pin drop during a captivating Villagers performance to the crowd (and band) standing on tables with Le Galaxie, it fully highlights the array of talent both at the show tonight and in Ireland in general. Orla Conway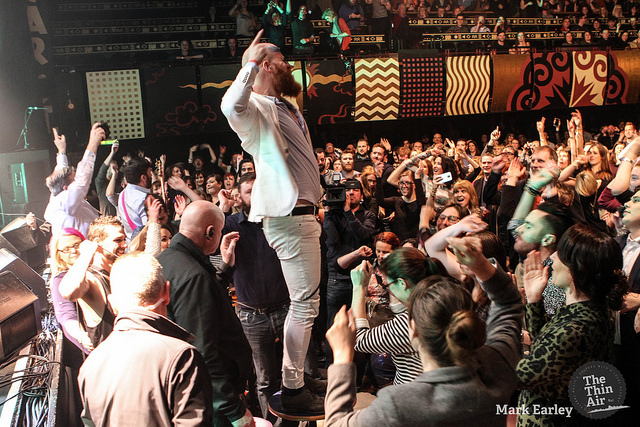 Photos by Mark Earley.