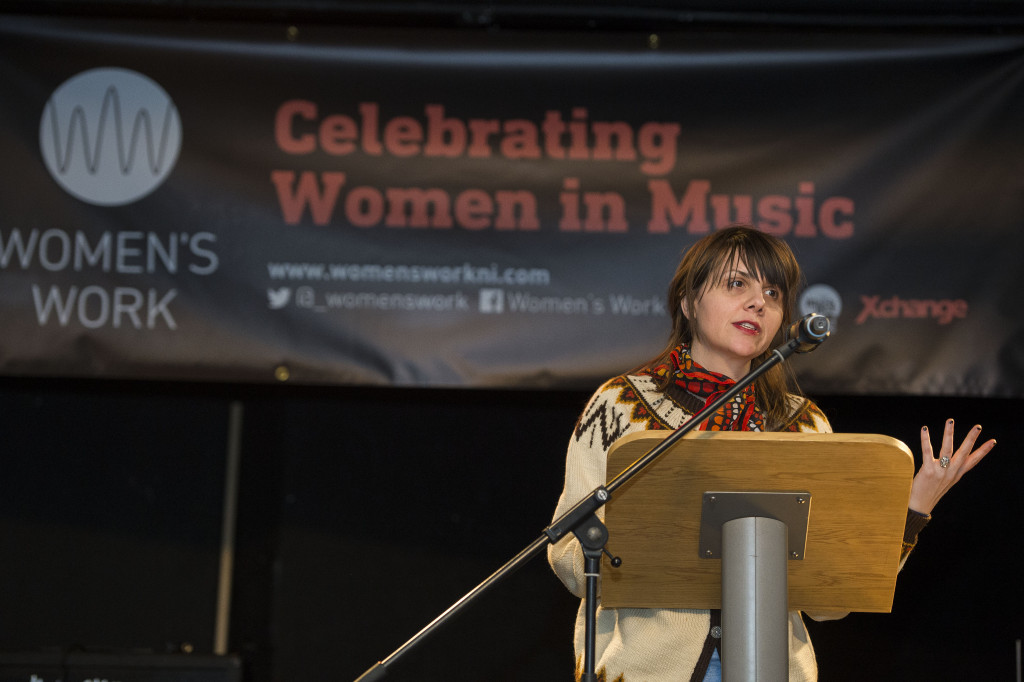 As part of Women's Work NI, a week long festival based around International Women's Day and highlighting the valuable work women contribute to the music industry, current editorial director of MTV Jessica Hopper gave a rousing keynote speech to a crowded Oh Yeah! Centre.
The crux of the legendary journalist/editor's speech was that the so far rather circuitous conversation around women in the industry had only gained momentum recently: we are finally being heard. She outlined how how she got started (a punk fanzine inspired by Babes In Toyland), which brought her neatly to her other point: why is 'fangirl' such a dirty word? Why is 'white male' devotion to music seen as more valid and serious than young women? Fandoms bring girls out of their shells and a warm and safe environment – they literally save lives. And yet in the fandom hierarchy, fangirls remain at the bottom, going right back to Beatlemania.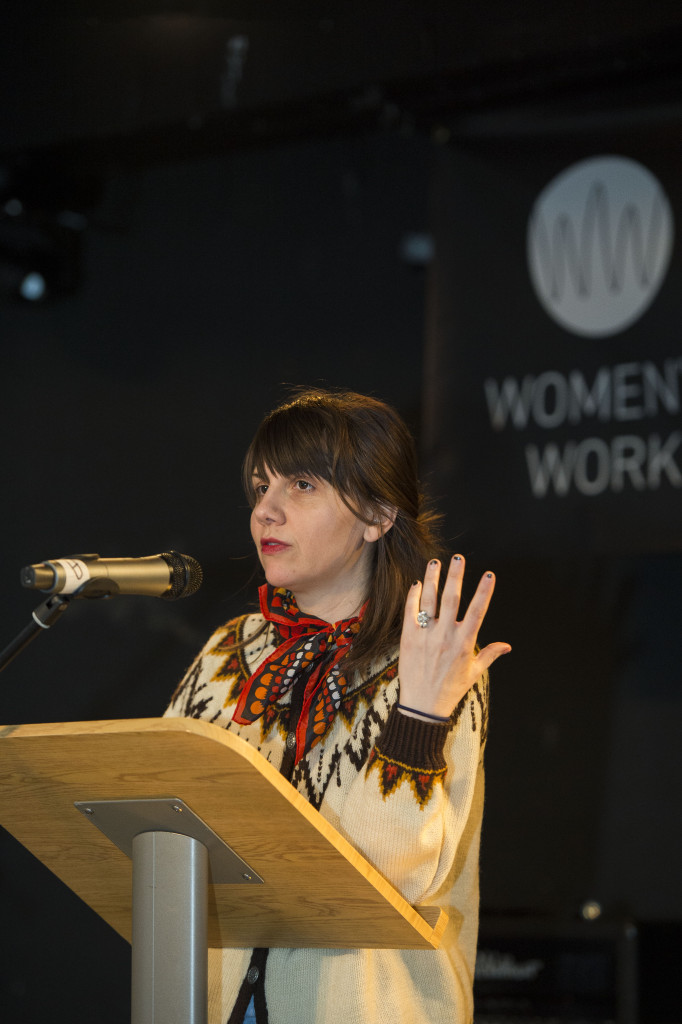 The assumption that fangirls' interest in music is superficial and shallow is both foolish and dismissive; with girls being accused of liking "the wrong bands in the wrong way", an attitude that can often push women away from both music and the music industry.
Essentially, all women are trying to say is "treat me like a human being; I want to be here too" – a sentiment that quite rightly echoes right through the industry.
A brief Q&A session later, Hopper left the stage to rapturous applause, having kickstarted this week long festival with wit, intellect and insightfulness. Bravo, Ms Hopper.
Check womensworkni.com for more events happening this week.
Photos courtesy of Carrie Davenport.