Features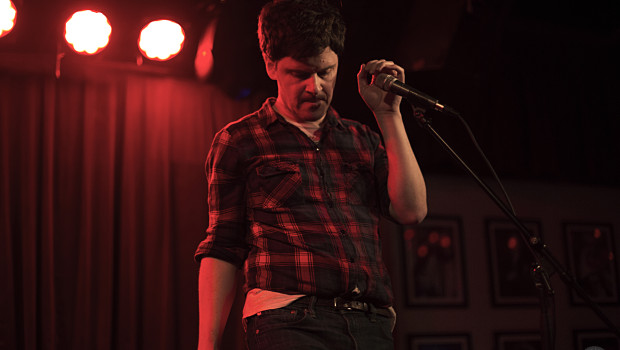 Published on March 15th, 2016 | by Loreana Rushe
0
Sea Pinks @ Roisin Dubh, Galway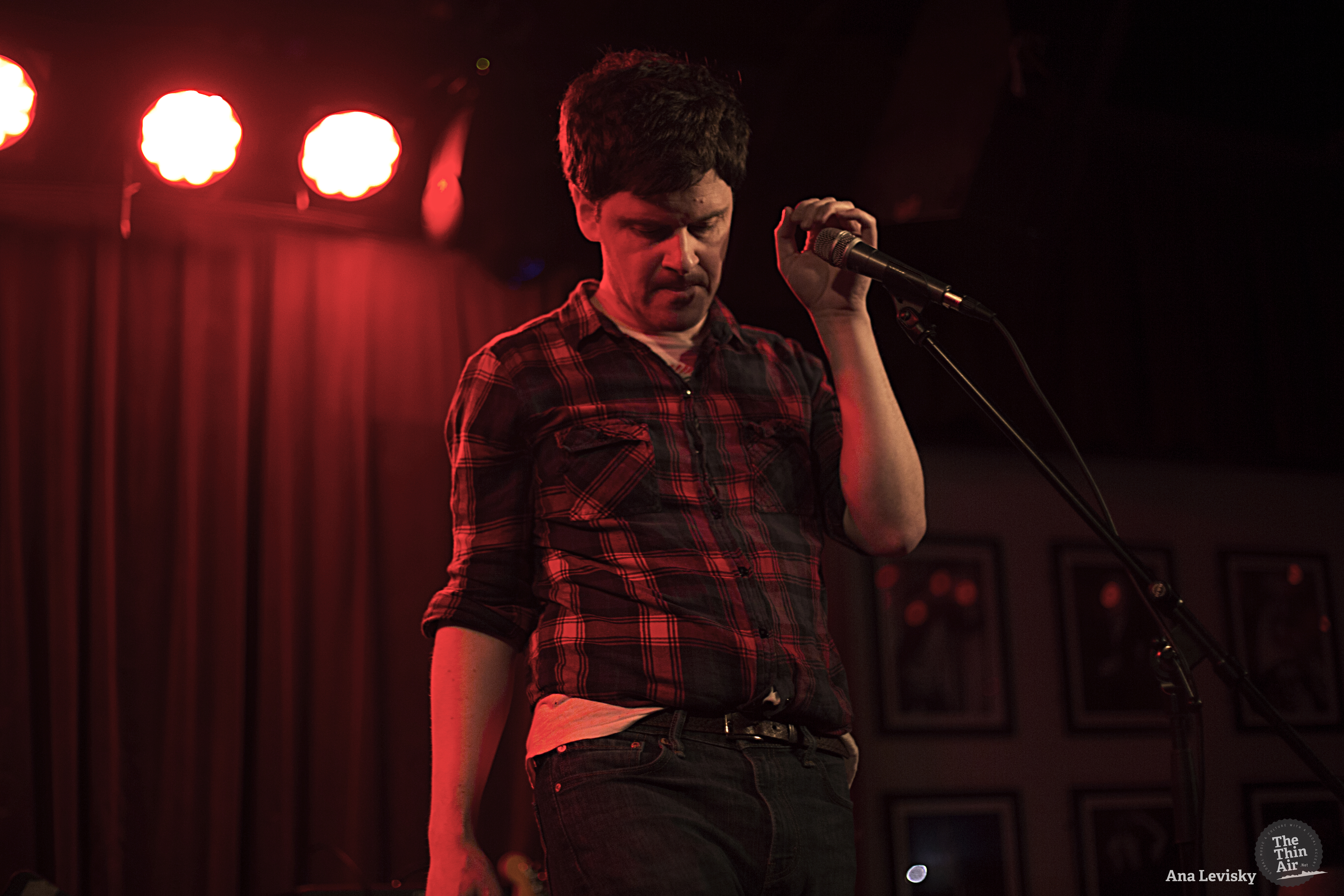 I sometimes wonder how often, if ever, bands think about how the sound they craft in a studio translates to a live stage. Some groups are simply 'studio bands' – they sound better when they can endlessly and obsessively tinker with the sonic possibilities of technology. Others see the live setting as a different set of circumstances altogether, something with the living potential for a more sensory collective experience, something that can become a genuine reason to senselessly roar at your friends in a smoking area. While this is all pretty vague stuff to be beginning with, I promise it has a tenuous connection to the Sea Pinks gig that occurred in the Roisin Dubh on Saturday. The gig was free in, which as an impetus to get people to go and see live music should never be underestimated.
Belfast-based duo Hiva Oa are first to grace the stage. Their setup is somewhat minimalist, with Stephen Houlihan's synths & vocals supported by Christine Tubridy's drums. This is an act who clearly have some interesting ideas (sonically, conceptually et al.), but this evening the execution is a little inconsistent. The synth work varies; sometimes delicate, airy and atmospheric and other times just outright brash & overwhelming. Houlihan remains energetic and committed throughout, occasionally draping the microphone around his neck while engaging in theatrical gestures that don't really seem commensurate with the soundscapes the duo generate. Tubridy's drums alternate between a skittish march and a zealous, urgent stomp; at times giving a backbone to the warbling of the synths, at other times simply overpowering them. Houlihan's vocals are undeniably captivating – spacious and ethereal to the extent that they seem to fill the half-empty room. This is particularly evident during their final song (whose name I admittedly don't catch), a wonderful slow-burner where synths & drums are slowly assembled around Houlihan's voice in a way that feels organic. Unfortunately for the majority of the set, one aspect always seems to be threatening to overshadow another, meaning the duo never quite achieve the synthesis they're grasping for.
Next up are Tuam garage-rock trio Oh Boland, in their first live performance of 2016. They've cultivated something of a reputation for rollicking live shows, and tonight is no exception. A brief soundcheck at the beginning takes the form of a snippet from 'Contraption/Soul Desert' by Thee Oh Sees – somewhat apt given that their studio output sounds something like the incorrigible lovechild of Big Star & Ty Segall. In the flesh they're legitimately a force to be reckoned with: fast, frantic, tight and fucking loud. They pause briefly so frontman Niall Murphy can amuse the crowd with a surreal anecdote about farmers, radishes and the agrarian variety program Ear to the Ground, before launching into a trio of new songs that sound like blistering love letters to the grittier power-pop leanings of The Replacements. Simon McDonagh's authoritative drumming and the glib bass-playing of Eanna Mac Donnchadha provide a solid bedrock for Murphy to build on with his shrieking, virtuosic guitar work & his occasional physical resemblance to a man being tasered. They finish with an extended jam –  a compelling cacophony reminiscent of the disciplined noise-pop of Deerhunter's Monomania. While they've been sitting on a finished record for a while now, they're a group that still begs to be seen live (they apparently have  a support slot for Detroit post-punk misfits Protomartyr on the cards for the end of March).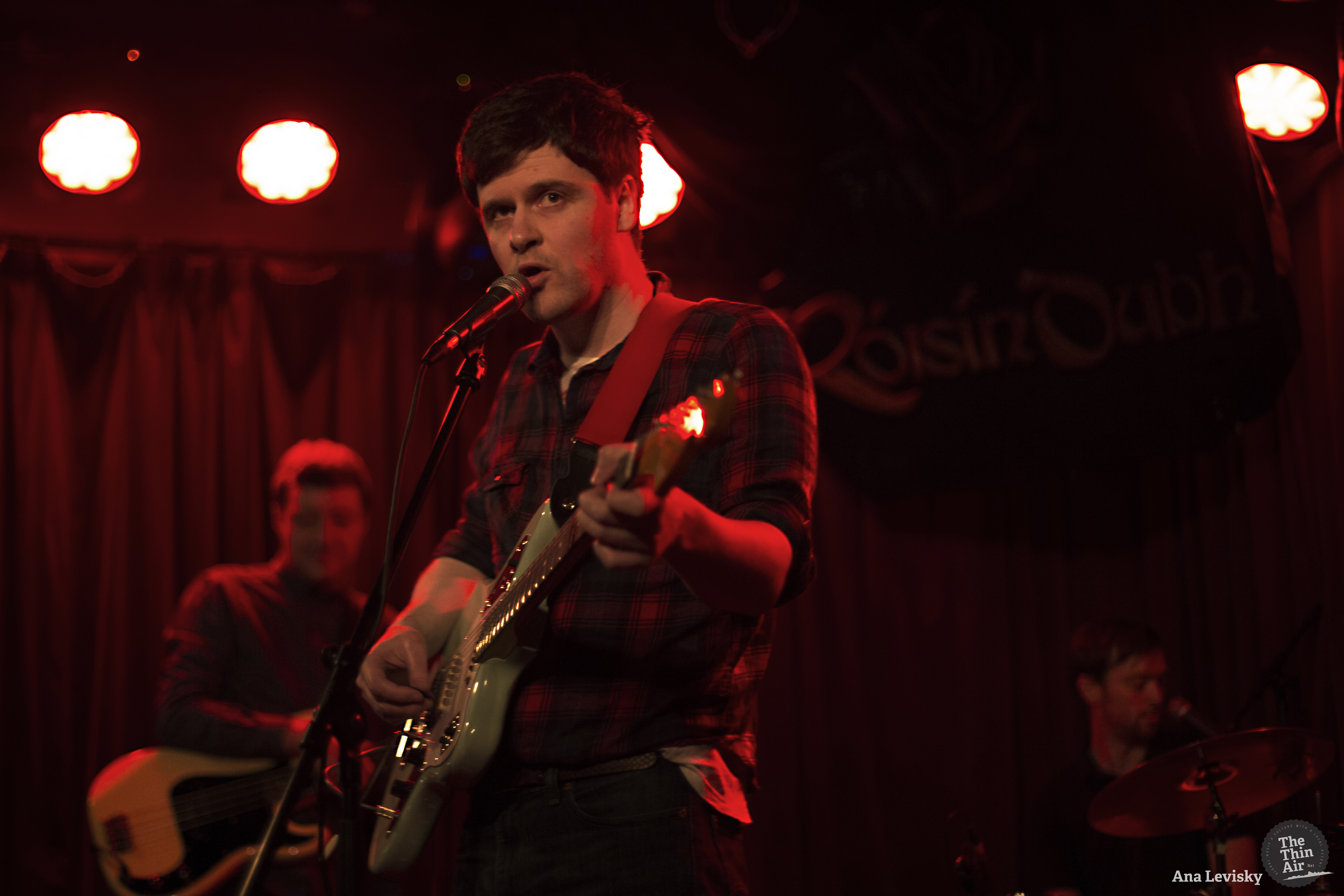 Finally it's the main event, the absorbing Belfast three-piece Sea Pinks. What started as a virtual solo project of Neil Brogan has, over the past few months, experienced a fluid evolution into an accomplished live act. Their most recent LP, Soft Days, was a polished jangle-pop treat that saw the lo-fi sensibilities that informed Brogan's earlier work infused with a subtle edge. Marrying solid pop hooks to an earned, self-assured sophistication, they fall somewhere between The Feelies and early Beach Fossils. There's a certain confidence to the songwriting that ensures they never fall prey to the tedium that often plagues certain bands that operate within the vaguely defined 'indie-jangle-pop' framework.
Brogan is positioned front and centre stage, with bandmates Stephen Henry and Davey Agnew sort of hanging back, allowing the stable yet sprightly rhythm section to speak for itself. Brogan is playing what looks like a handsome turquoise Jazzmaster (an utterly irrelevant aside but it does inspire a weird, vivid envy in me). The live setting gives the dream-pop elements of their sound some gratifying muscle, with Brogan's athletic guitar noodling carried along by percussion that's propulsive without ever sounding intrusive. Tracks like 'Ordinary Daze' and 'Depth of Field' sound magnified and a little bolder when heard in person. They're really a different beast live – instead of trying to directly simulate the studio sheen of their LPs, they opt for something more immediate (with an ascetic use of effects pedals & reverb) that allows the crowd to get swept up in the trio's natural momentum. It makes for an altogether more rarefied experience. It's also at least partly tactical, considering Brogan is almost solely responsible for the melodic elements of the group's stage presence, and there's only so much you can do when you're singing and playing at the same time.
The set gets a sanguine response from the crowd, and there's a kaleidoscopic energy to the performance that leaves me slightly woozy (in the best way possible) as I slither upstairs to the smoking area. Eoin Lynskey
Photos by Ana Levisky.