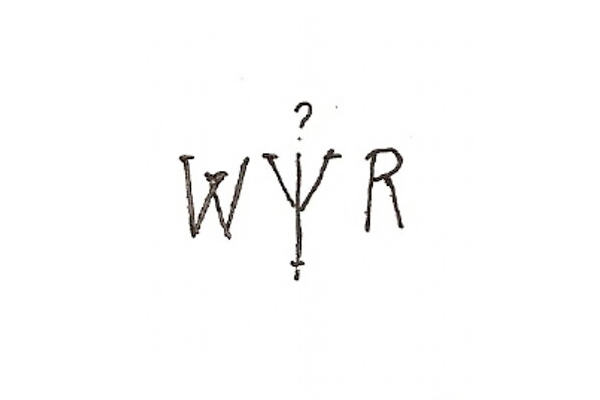 Running an independent record label can often seem like one of the more concrete definitions of a 'labour of love'. Brooklyn-based label What's Your Rupture? (WYR?), founded in 2003 by one Kevin Pedersen, has managed to strike a superb balance in its release strategy – giving a platform to newer bands while simultaneously bringing older artists to new audiences. Oddly enough, the label originally started off the back of the notoriety gained by Pedersen's stand-up comedy act, but has since gone on to become one of the most venerated underground labels in contemporary music. While fairly discerning in what he releases, Pedersen's process of curation tends to broadly reflect the label's DIY ethos. 
Comet Gain – Love Without Lies
Comet Gain originally formed in 1992, and have had a constantly shifting roster of members ever since. They work from a broad genre palette, mixing this free-floating approach with jaded, lovably collegiate lyrics. The synth-inflected 'Love Without Lies' has a gritty stomp – limber bass and hissing drums draw comparisons to Death From Above 1979, before a crunching electric guitar joins in around the minute mark that gifts the track a truly contagious energy.
Royal Headache – High
Sydney power-pop quartet Royal Headache are one of the more contemporary bands currently signed to the label. Originally conceived as the antithesis to the relatively dour Sydney punk scene of the time, their infectious mix of stirring, catchy hooks & jagged garage quickly found a devoted audience before catching the ear of WYR? This track is a great distillation of the sound of the eponymous album – blistering instrumentation leavened by the soulful vocal talents of a man known simply as Shogun*. The lyrics have a playful, tantalising ambiguity to them  – "Tried to call you on the phone 'cos you get me high" (Lover? Drug dealer?) – that, coupled with the near-vehemence of their melodic chops, manages to effortlessly deliver the frugal yet primal thrills the band are known for.
*  Japanese connection unclear, likely non-existent.
Sunday Painters – Love Factory
Sunday Painters were an 80s art-punk outfit hailing from the wonderfully named town of Wollongong, Australia (which sounds like something lifted out of that Australia episode of The Simpsons, but delightfully is an actual real temporal place). Founder Peter Raengel characterised their sound as "demented pop", which is as good an assessment as any. They were one of the earlier progenitors of what you could call 'synth-punk' – most evident on their endearingly deranged cover of David Bowie's glam-rock monolith 'Rebel Rebel'. 'Love Factory' is from their second record, 4th Annual Report, originally released in 1985. Ricocheting drums & serrated guitars support the surprisingly lustrous vocals, until they're swallowed in the final two minutes by an industrial jam, where some elastic bassplaying and Raengel's rapidly disintegrating "ooh"s almost struggle to keep up with the rising velocity of the drum machine – propelling the track to a sudden, clamorous climax. As weird a pop gem as you're likely to find.
Iceage- White Ruin
Of all the Danish teenage punk bands who've grappled with accusations of fascist sympathies, Iceage are probably the best. They released their debut (2011's New Brigade) with WYR?, before moving to Matador Records for their comparatively stronger sophomore effort, 2013's You're Nothing. They still sound a little green here, though their sheer talent manages to outweigh their  naivety. In a sense they remind me somewhat of Death Grips in their production values – that creaking, industrial march that's thoroughly synthetic by design, yet has a raw forcefulness that demands your full attention.
Parquet Courts – Stoned & Starving
Brooklyn four-piece Parquet Courts make snarky, wittily cynical post-punk, and are basically what it would sound like if Jonathan Richman had fronted Wire. Scratchy, muscular guitars constantly duel in the shadow of a brawny rhythm section – disaffected in their attitude yet forceful in their presence. This track is from 2013's Light Up Gold and could be considered their quote-unquote 'hit' (the band have since abolished it from their live sets). A deathless guitar riff acts as the spine, with all other elements congealing around it in a way that never divests the track of its momentum. The sustained note (turned jarring feedback) at the end is, in context, a peculiar stroke of production genius- and rarely fails to raise an eyebrow when heard by someone for the first time.
Royal Headache – Carolina
Here again is Royal Headache's addictive fusion of garage rock and 60's soul, also taken from 2015's High (Their self-titled debut is also well worth a look). A simple, clean guitar progression and a superhuman performance from Shogun giving an opaque impression of melancholy – consummate power pop.
Tronics – They're Talking About Us
The chimerical charm of Tronics are a classic example of that 'love/hate' dynamic. They were the brainchild of Zarjaz, an eccentric cult figure of the 80's UK underground who seemed to cultivate a Beefheart-esque approach to self-mythology. Drawing from a diverse pool of influences, he sought to marry punk songcraft to a vaguely medieval aesthetic (though it ends up sounding a lot better than the sonic clusterfuck that description invokes). Listening to 1981's assertively lo-fi Love Backed By Force is a little like listening to a loveable, chemically enhanced gang of freaks skipping through a renaissance fair. 'They're Talking About Us', however, with its ridiculous lyrics ("You're so cold, you're so hot / So much like the Marquis de Sade"), the grandfather clock sway of its drums and that grainy guitar, is a chamber-pop masterpiece.
Love is All- Wishing Well
Swedish indie-pop scamps  Love is All are another one of the more contemporary WYR? chapters. This is from their second album, 2008's A Hundred Things Keep Me Up At Night, which pulses with a 70's Glam sense of theatric, spacious production & a virtually omnipresent saxophone. Lead vocalist Josephine Olausson's style at times resembles a more frenzied Joanna Newsom –  her crisp, fluctuating delivery keeps everything buoyant. Amusingly, the track's hook more or less directly lifts the organ riff from 'Tally Ho', the breezy hit from 80's New Zealand jangle merchants The Clean; though it's done in a way that suggests affectionate reappropriation rather than outright theft.
Parquet Courts – Uncast Shadow of a Southern Myth
Finally, back to New York scoundrels Parquet Courts and a track from 2014's Content Nausea, ostensibly a side project released under the moniker 'Parkay Quarts'. For a band that normally deal in scrupulous punk-ish dynamics, it's interesting  to hear them try their hand at something resembling a slow-burning historicist ballad. The crinkled guitar strum and Andrew Savage's lazy vocals ensure the song could go on for fifteen minutes without overstaying its welcome.