Features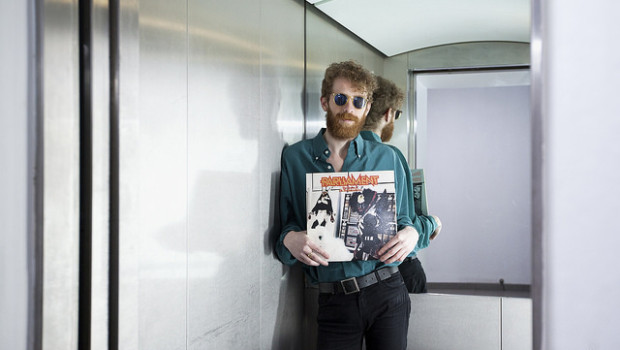 Published on May 4th, 2016 | by Loreana Rushe
0
Track Record: Ian McFarlane (Squarehead / Kid Karate)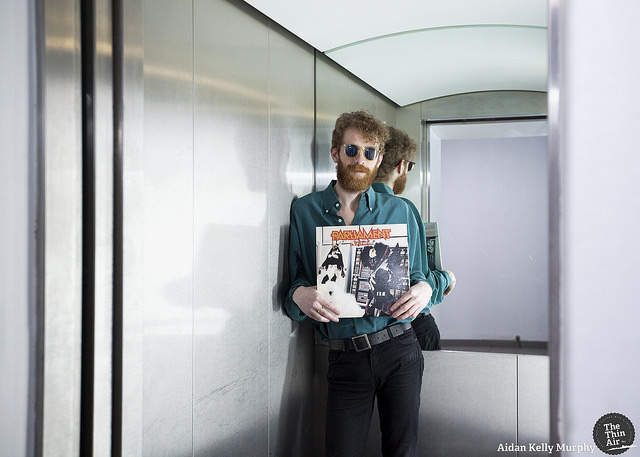 In this installment of Track Record we hang out with Ian McFarlane, bassist extraordinaire with Squarehead and Kid Karate. Here he selects the albums that have left a huge impression on him, from Parliament to Prince. Photos by Aidan Kelly Murphy.
Parliament – The Clones of Dr. Funkenstein
As far as I am concerned Parliament are the greatest funk band of all time. George Clinton masterminded a situation where the best musicians he could find were free to experiment and collaborate thus producing some of the most incredible music you could image. At the core of Parliament were the James Brown rhythm section featuring none other than bass genius Bootsy Collins with synth virtuoso Bernie Worrell (who would later go on to work with Talking Heads and basically invent the sound of gangster rap). This album may sound insane (because it is) but it is a testament to musicians truly expressing themselves.
Bootsy Collins – Stretching Out
Bootsy Collins is arguably one of the most important bass players of the funk era and a massive personal influence, however, the bass is not the primary focus on this record. The songwriting, arranging and musicianship on the album is phenomenal. it oozes character and is a sheer pleasure to listen to. The bass is obviously incredible throughout and the iconic sound of the mutron 3 envelope filter is omnipresent. A firm schooling in how to be a wicked bass player without hogging the limelight.
Bootsy is the man.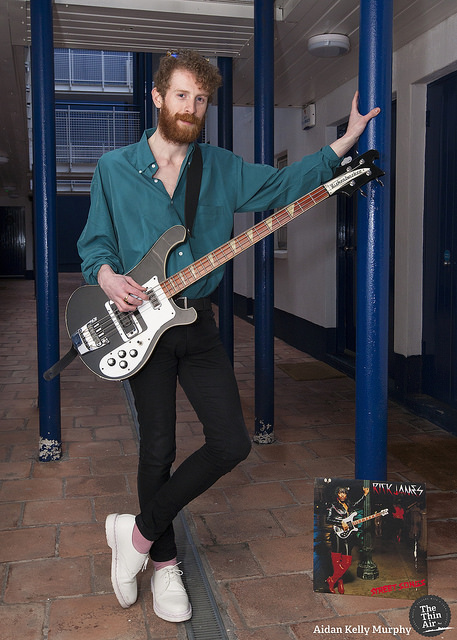 Rick James – Street Songs
This album is sheer swagger. At a time when Rick James felt he was losing touch with his roots he decided to move his band to his hometown of Buffalo New York to make a more legitimate album, thus the title of the album seems all the more fitting. Rick had such a unique voice. Theatrical but also pure Motown.
I would thoroughly recommend reading Rick James' autobiography – if anything just for the (very short) chapter on why he hates Prince so much. This album is a celebration of funk and soul culture and an absolute classic. I also (obviously) love that he is playing a Rickenbacker 4003 on the cover.
(Though sometimes credited with playing bass I very respectfully question whether this is in fact true!)
Weather Report – Heavy weather
A seminal album of the fusion era before the genre became overwhelmed by academia and tradition. The combination of Latin rhythm section, New York jazz sax sensibility, Austrian synth/keys and the genius of Jaco Pastorious on bass makes for a musical experience par excellence. Some of the sounds on this album might sound a trifle gauche today although considered revolutionary at the time. Needless to say Jaco's playing on this album is a true masterclass in flawless execution of fretless bass guitar. The sound of a fretless 1962 jazz bass, acoustic 360 amp and fresh rotosound strings is often mimicked by countless others but Jaco will always be king.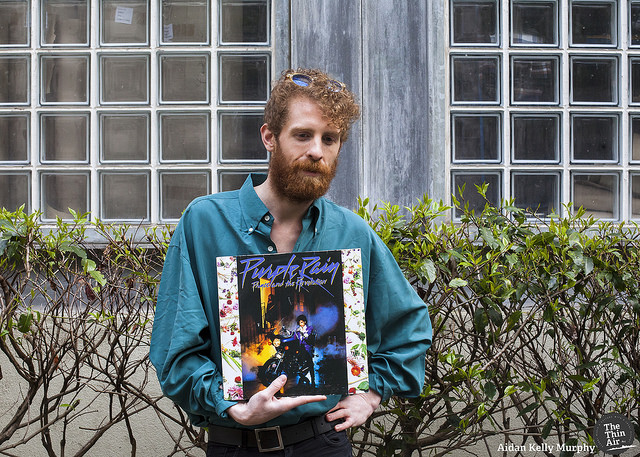 Prince – Purple Rain
Prince was the the greatest. An inspiration to so many and a real hero who fearlessly pursued his art on nobody's terms but his own. Purple Rain is one of the closest examples of a "perfect album" that I can think of. Not a note out of place, bold and daring yet tender. Prince also shows us how much of a monster guitar player he is (not to mention every other instrument he plays) but in the same way we never really consider Paul McCartney a bass player (which I will discuss later) it is important to recognise its virtuoso.
A true original and fucking legend.
Paul McCartney – All the best
Although I feel as though i am cheating slightly since this is a "best of" it is nonetheless a great collection of some Macca classics. Paul McCartney is one of the greatest musicians of all time – not only was he a Beatle (the best one) but he also collaborated with some of the greatest musical icons of the 20th century and evolved, fully embracing the future of music. He is also one of the most influential bass players to ever play the instrument; his ultra melodic lines and impeccable time-keeping lay the foundations for some of the most ground breaking songs of all time. You may also notice the Rickenbacker bass on the cover, while commonly associated with the Hofner violin bass it was on this Rickenbacker (similar to the one on the cover of Rick James' Street songs) that he played most of his Beatles material.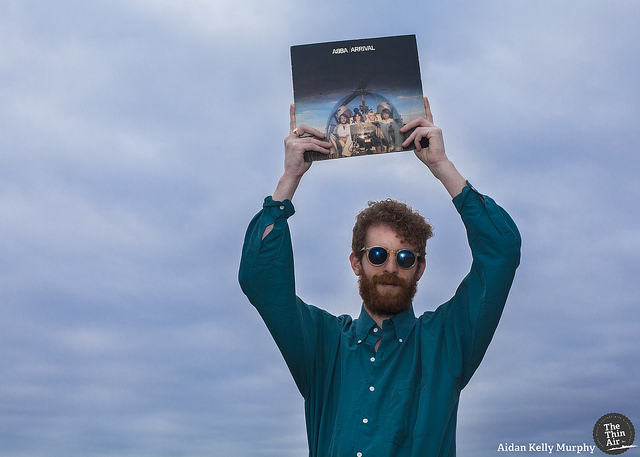 ABBA – Arrival
ABBA are one of those bands that I have loved since i was a child. Their innocent exterior draws you in but it's only when you step back you understand all the complexities and the magic involved. ABBA were a supergroup upon formation having all had professional carriers in music previously. They continued to recruit Sweden's best musical talents including bass player Rutger Gunnarsson whose playing on this album is phenomenal. This record has some massive hits that have stood the test of time to become classics of the era yet just as relevant and energetic today. Dancing Queen is the best pop song of all time and I would defy anybody who would beg to differ.
Run D.M.C – Raising Hell
I love the sound of this album. It sounds raw, minimal, full of energy and pioneering. What I think is particularly great is how this was Run D.M.C working with Rick Rubin and Russell Simmons back before they exploded. This is the sound of New York hip hop in the 80's before the genre became mainstream- there is a very punk vibe which makes sense given the proximity to that culture (and via Rick Rubin's guitar cameo) and the crossover appeal to an audience who could use this as a gateway into the incredible world of hip hop.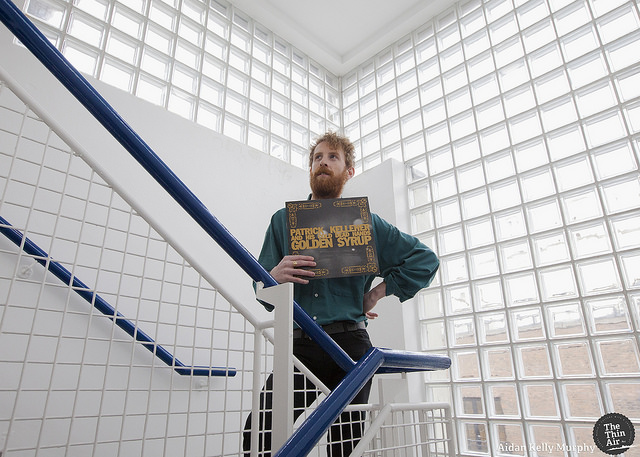 Patrick Kelleher – Golden Syrup
This is one of my favourite Irish albums of the last ten years. There is a wonderful pop sensibility to the song writing and the soundscapes are incredibly atmospheric without any unnecessary complications. Partick has such a beautiful voice and the vocals on these songs are so delicate yet they hold such authority. There is something very meticulous about this record yet nothing sounds overly polished. It is also worth mentioning that Patrick is a great bass player and writes incredible bass lines- in a way I envy greatly!
Duran Duran – Rio
I fucking love Duran Duran. This album has incredible energy and at times it's hard to imagine that this album was born out of Thatcherite Britain – the juxtaposition of the miners strikes and the lads swinging off the mast of a yacht in the Caribbean upset some of their more punk contemporaries. There are some serious anthems on this album and despite a couple of (potential) filler songs the momentum is relentless. Simon le Bon's voice is crooning and lustful and absolutely nails it in these songs. Often dismissed as a boy band it is important to point out the amazing, flashy but also disciplined bass playing of John Taylor playing an Aria Pro2 bass on this album. A disciple of Bernard Edwards of Chic, Taylor unleashes some serious grooves all over this record.
Respect.