Articles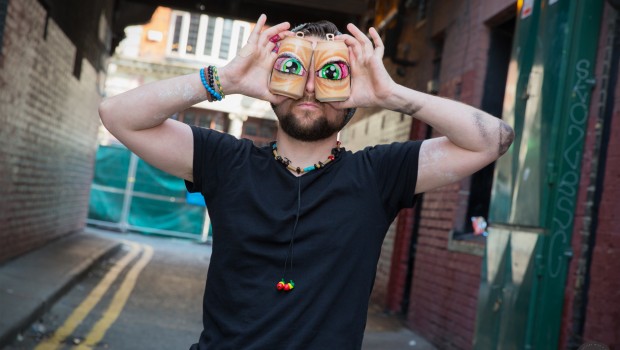 Published on August 25th, 2016 | by Brian Coney
0
Creative Rubbish: Meet Dublin artist Rob Crane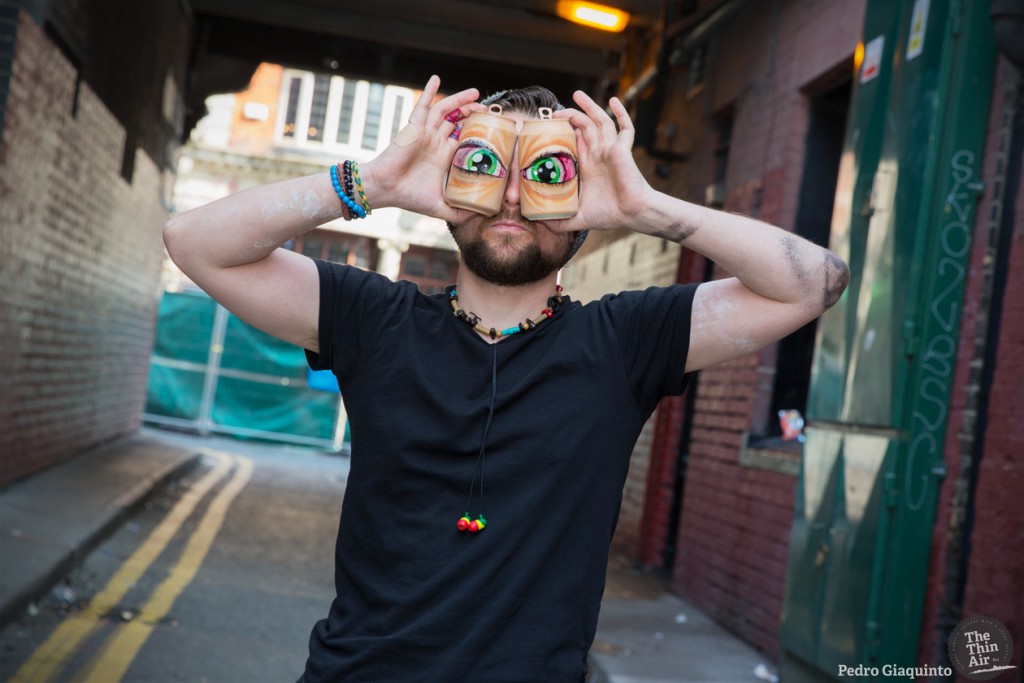 One of many Irish creatives being championed by our friends at BeKreativ, Rob Crane is a Dublin based artist working in various mediums but particularly with found objects such as cans, creating unique one-off pieces of sculpture art titled 'pissheads' and what he describes as 'original creative rubbish'. He chats to us about what drives his artistic processes and his plans for the future.
How did you get interested in art and where did it begin?
I became interested in art and stuff mainly from 80s and 90s cartoons and movies. I would draw the Teenage Mutant Ninja Turtles characters (still do), Batman characters (still do), Mortal Kombat characters and so on. I would look at old Empire mags and fangoria/special effects mags. I then started to make up my own characters and would give them powers,back stories and stats. I collected a huge sketchbook of A4 drawings in a folder and would show them to people and look and keep track of their reactions intensely (still do).
What are you main materials when you create art?
I work with acrylics, spray paints, brushes, pens, pencils, wood, power tools, rust, recycled materials and whatever else is required for different projects.
What inspires your work?
My work is inspired by all the things I surround myself with. In my teen years while I still would draw and Art was the only subject I could handle. It took a back seat to smoking, drinking, fuckin' around, trying to impress girls and just surviving school in general. In my early twenties I traveled to New Zealand to visit my brother Simon Crane. I saw his amazing paintings and this instantly inspired me to get back into Art, like a punch in the face. When I got home I got my brushes and tools out and have never put them down since. So Simon's own work was the main restart/inspiration, not that I wanted to emulate it but just how good it was.
How would you describe your own work to someone who has never seen it before?
I would describe my stuff as Original Creative Rubbish.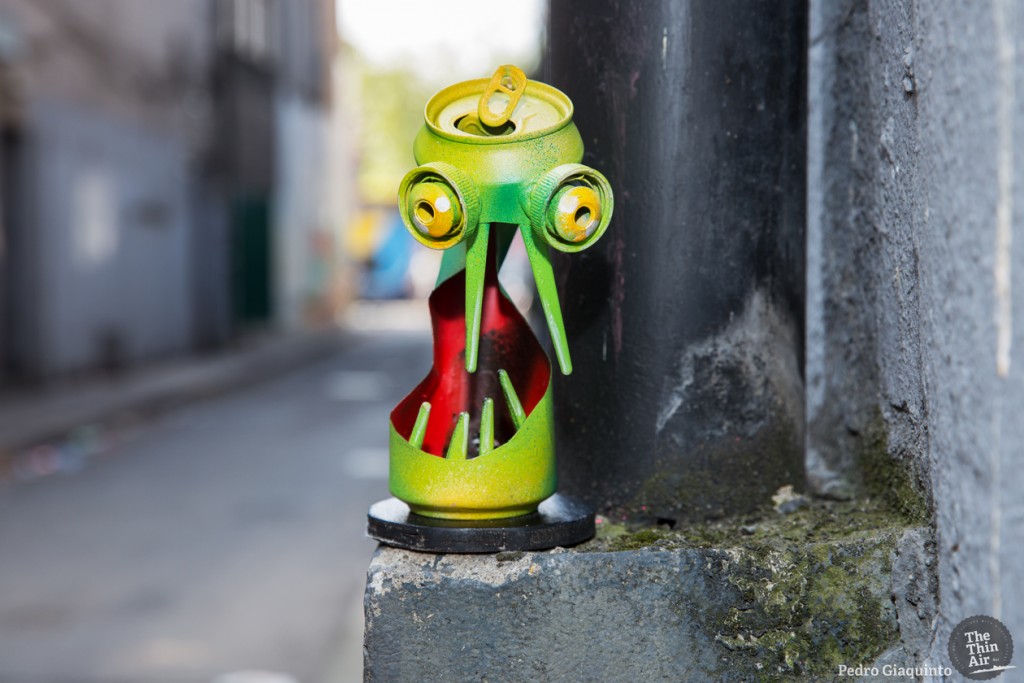 You have an interesting project involving artwork on cans. Can you discuss the process?
"Pissheads" are a street-art and photography project I do. They are characters made from recycled beer cans and various materials. First I cycle the streets of Dublin, pick up and collect all the cans and usable bits of waste I find, I then wash them, paint them, combine and manipulate them to make different faces and characters from the "recycled" shit. I always say that my route home is spotless because I've picked everything up. Sometimes if I'm in a hurry, I might cycle past a bottle cap or whatever on the road and think "I must remember to come back for that". It's bad. After I have made the character I bring it back out onto the Streets of Dublin, Photograph it and post the picture to Instagram. I left hundreds of pieces of free art around Dublin over the years. I can't leave them all behind or in the spot photographed anymore, for different reasons but they are still out there to be found, now and again.
Where's the most unusual place you have left a piece of your work?
Electric Picnic is probably one of the most unusual place I've exhibited work. There has honestly been so many mad places though. There was that time I made my way into a burnt out derelict building off Cork street. I was taking a pisshead photo and what I thought was a pile of rubbish in the corner of the room just stood up and started shouting at me. Once the nice fella saw the Pisshead though, all was good and I gave it to him as a momentum
What projects are you currently undertaking at the moment?
I'm currently doing some nice canvas commissions, which are always welcome. Some work for Bloom Fringe and a large project for the Be Kreativ campaign which is a great opportunity and I'm really looking forward to sharing it. Also a different side of my work can be seen at "Sculpture in Context" this September.
What are you plans for the rest of 2016?
For 2016 I plan to continue to work hard, build up my website and, of course, the same thing we do every year: "try to take over the world". I would just like to take this chance to really thank everyone who supports my work. It means a lot. Sláinte!
Be Kreativ is a support platform from Beck's to give up-and-coming creatives an opportunity to showcase their talents in Ireland. Here, and on BeKreativ.ie. We'll hero YOU, the creatives. So whether you're a musician, painter, writer, sculptor, fashion designer, coder or beyond… All you have to do is #BeKreativ.