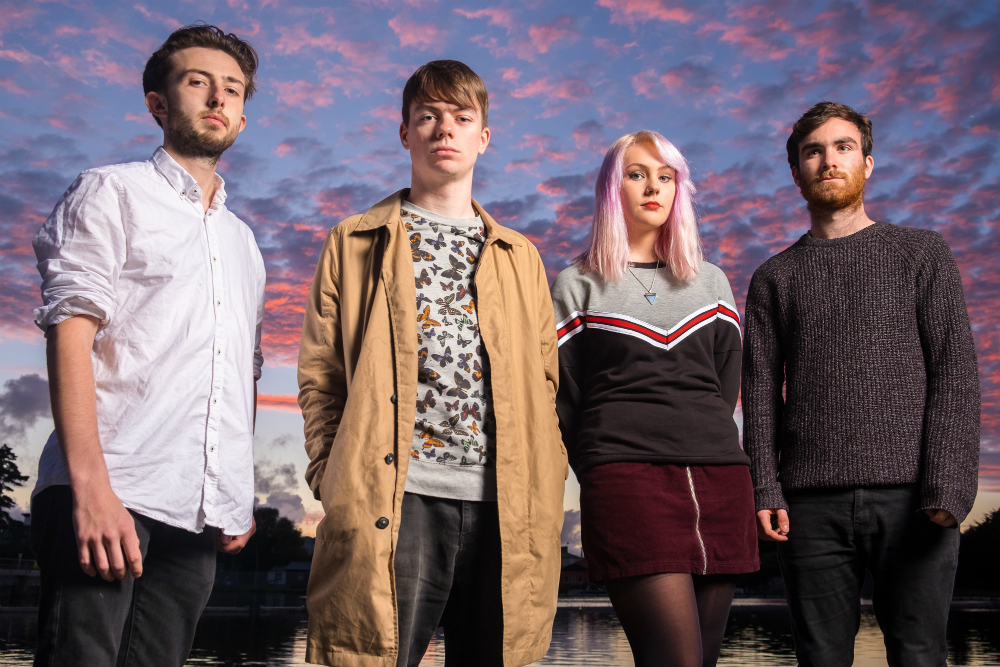 It's pretty apt that this year is the 25th anniversary of Nirvana's performance in Sir Henry's in Cork and that Ireland currently finds its alternative music scene in pretty rude health. Leading the pack are Girl Band with their idiosyncratic and innovative post punk no doubt. However, there a slew of other equally excellent bands popping up throughout the whole island at what seems like a weekly basis. Galway's Drown are one such group.
Named after a Smashing Pumpkins song and only forming late last year, the level of confidence and familiarity they play with on their self titled debut EP, released just last week, is remarkable all things considered. Throughout, the group do a wonderfully adept job of melding the synths of post punk with the fuzz and smash of late 80's/early 90's American indie/alternative rock.
Tracks like 'Descent' and 'Narcos' are insistent and infectious, creating the sound of a band that is simultaneously in control but also seems to be on the verge of implosion. In front-man Robert Dalton, they possess a singer who sounds like he is from nowhere and everywhere at the same time. However, their secret weapon is undoubtedly synth/vocalist Laura McGennis whose unadorned synth lines give the songs a focused direction and whose harmonies with Dalton recall Black Francis and Kim Deal or Evan Dando and Juliana Hatfield.
Remarkably, the group already have another EP written and ready to record which they plan to get on tape before the end of the year. They also have shows in the pipeline in Dublin for September/October. Best to keep an eye on their Facebook and Bandcamp for updates on those. Jamie Coughlan
Photo by Sean McCormack