Every single owner of a pair of Adidas Superstars has started to form a queue outside the Olympia on this particular Wednesday evening on Dublin. As the crowd eyes up each other's shades of Adidas, it's clear there's only one name on everyone's lips – Stormzy. Stormzy, or Michael Omari to his mum, has been setting grime and pop audiences alight with his palatable take on Britain's hottest genre of 2017. His critically lauded number one album, Gang Signs And Prayer has already been slated as one of the biggest successes of the year and the excitement is palpable amongst the young crowd.
The excitement is entirely understandable. This Dublin show is the first of his tour and his first run with his debut album. He bursts onto the stage with just as much presence as the giant mural painted in Smithfield and not for a moment does his bounding personality and charisma relent. Between regularly stopping for the most endearing real talk about how happy he is to be here and the fact that he's got a grin that could light up most rural towns, it's impossible to not get on board with the energy flowing through his set. His biggest hits 'Big For Your Boots' and 'Shut Up' sound even more electrifying live and his flow is precise and unfaltering.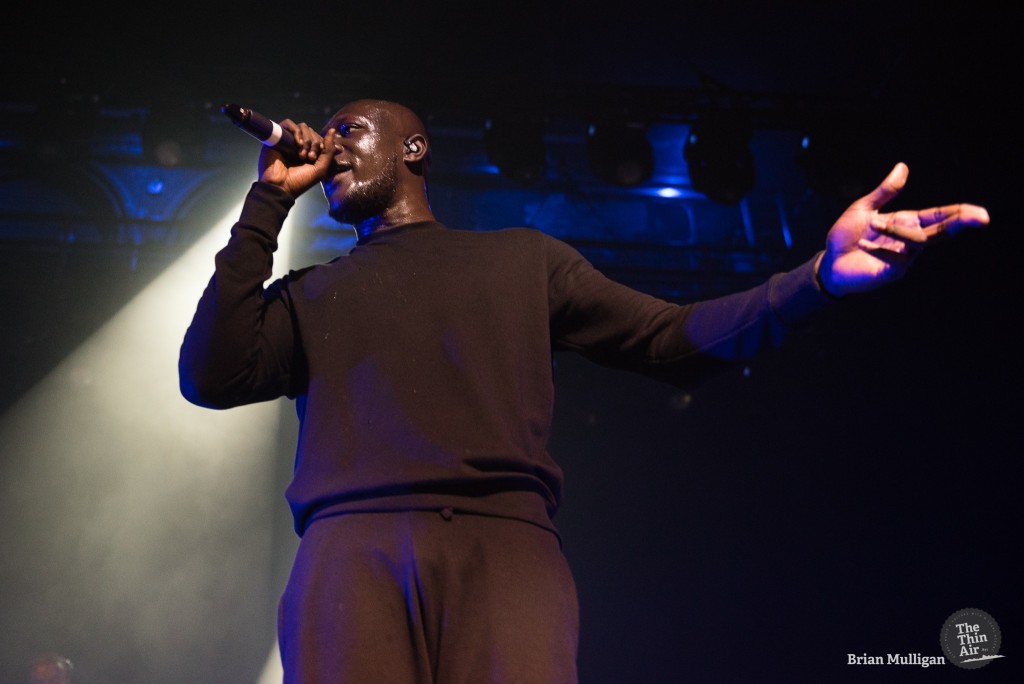 It's when Stormzy slows procedures down that he really comes into his own. Slow jam 'Cigarettes & Cush' gets the biggest singalong of the night and his multiple 'Blinded By Your Grace's are a glorious spectacle. In these tracks we can see the future of a man who is very quickly going to transform into a major pop star over the coming months and years. His full throttle grime work has the crowd bouncing but it's clear that his passion lies in the tracks that have seen him develop beyond an angry young man.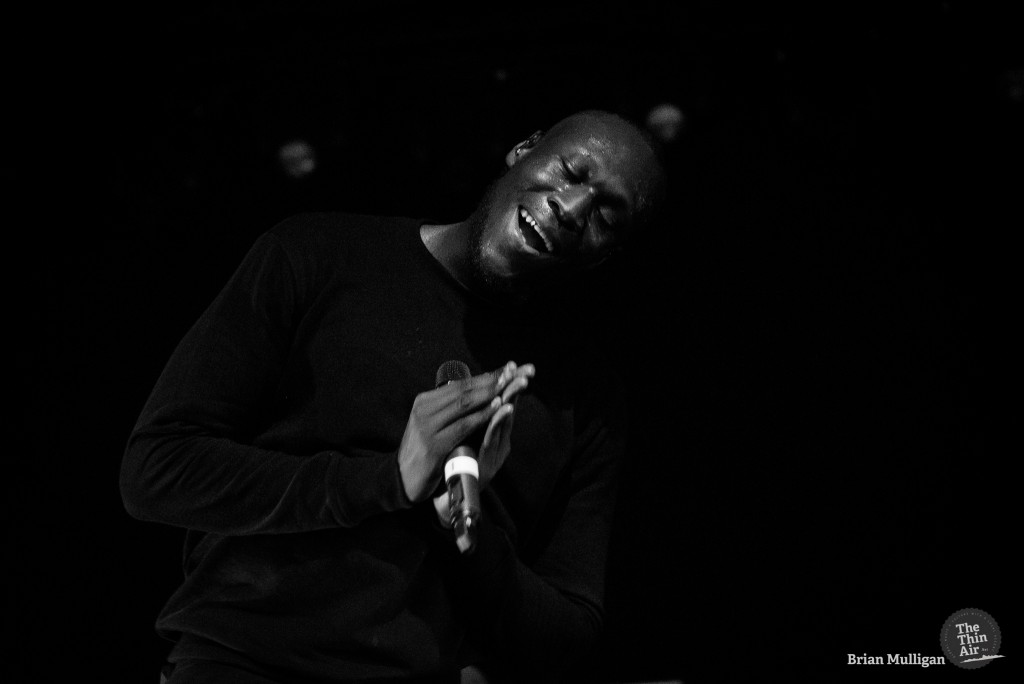 The set sees him bounce between themes of family, knife crime, religion, depression and so much more and it's this intelligence doubled with his accessibility as a personality which incites so much passion in his fans. He's a voice for his generation and he's having the time of his life doing it. Stormzy's upped the game for grime internationally and it's exciting to see where he goes. Kelly Doherty

Photos by Brian Mulligan