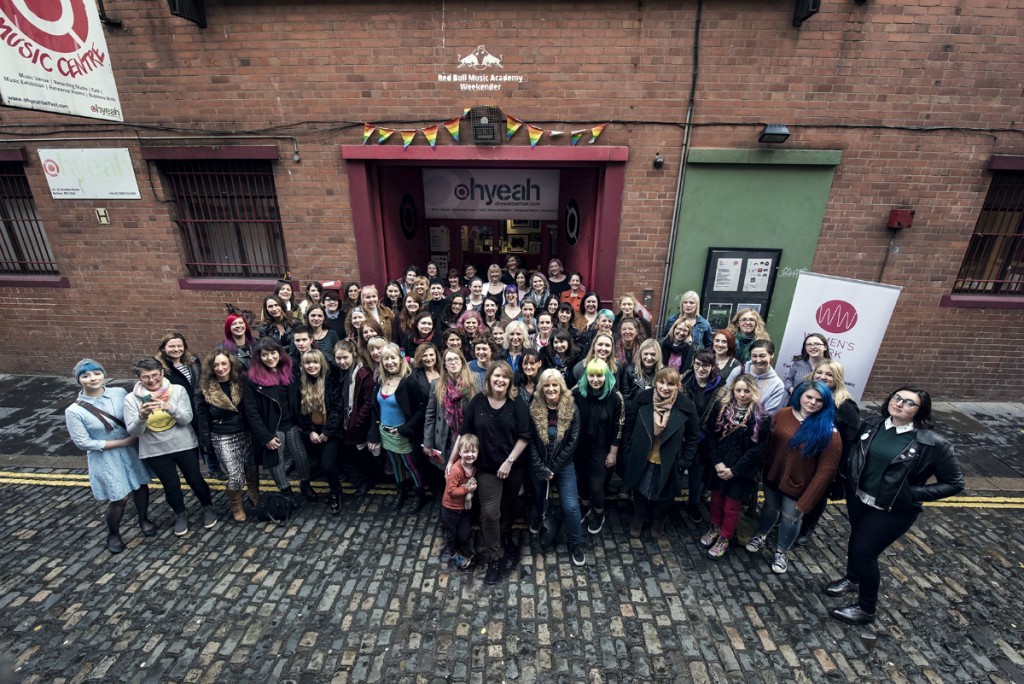 Ahead of its second annual return this weekend, Brian Coney chats to Charlotte Dryden, CEO of Belfast's Oh Yeah Music Centre and founder of Women's Work NI to discuss what's in store for the latter this year.
Go here for the programme for Women's Work 2017.
Hi, Charlotte. Last year's inaugural Women's Work seemed like huge success. How was it from a personal point of view?
Oh I was immensely proud and very moved by the support.
The line-up for both last year and this year's forthcoming second outing have been first-rate. But how did the festival bloom from discussion into something concrete?
It was actually a series of events that led to the festival. We had been running annual women in music events at Oh Yeah for a few years to mark International Women's Day. I had been actively seeking out interesting articles and debate on the topic of gender equality and diversity in music. I was fascinated, sometimes shocked but not surprised at some of things I found.
Anyway it got me thinking about how we can go about doing something positive to inspire confidence and raise visibility right here in Belfast, something celebratory on a local level with a global message. I had been talking to many like-minded women and men, we even formed a committee to get the ideas flowing, and we decided on a festival. It kind of went from there. We laboured over the title for ages, but kept coming back to 'This Woman's Work' a Kate Bush track and the title of a tribute night we ran previously. It just seemed to fit, we just changed it to Women's Work.
The timing was perfect because it was around that time that thanks to my colleague Paul Kane I was given an opportunity to apply for some support for the idea through an initiative called the Xchange programme.
This gave it the launch pad it needed and we were off. I literally thought who would we like to get, and got in touch. Annie Nightingale said yes, Jessica Hopper said yes and everything started to fall into place. When it was all over, people kept saying "that was great! So, what about next year?!" and here we are.


Collaboration and cross-pollination is a big part of what has instantly made it an unmissable annual event. How has it been organising and honing everything throughout the year.
If it wasn't for the buy in and collective energy of the local music community, it wouldn't be what it is. It's a very eclectic festival and many people involved just ran with their own ideas. I think that is the key, creativity, a bit of freedom and an opportunity to deliver something you feel strongly about. From the enthusiasm of DJ Venus Rollergirl who is running a rave at the Pavilion, to Roisin Whyte who puts together some wonderful ideas incorporating musicians, writers and poets. The Go Girl Collective are inspiring young creatives across the year and Shannon O'Neill is driving the brilliant Girls Rock School NI. Stefanie Campbell and Amy Joyce are two powerhouse's raising kids and rocking at gigs, they're launching a new project called Bird & Bramble. I'm particularly excited about hearing Sylvia Patterson talk about her life as a music journalist, and I think anyone involved in studio work will find what Mandy Parnell has to say hugely inspiring. I'm also very excited to welcome GIRL to Oh Yeah for the first time, led by DJs Marion Hawkes and Claire Hall. So as you can see the programme is a culmination of people with a similar dedication and ethos coming together.
Some might say it's a pity that a festival of this kind "must" exist, but as a wide-ranging celebration in itself, it really speaks volumes for female artists, organisers and creatives everywhere. What do you think can be done from people within the industry throughout the year to ensure proper female representation isn't just reserved for festivals like Women's Work?
There is a lot of work going on at the moment across the industry and I think the last couple of years we have seen a shift in attitudes and that is because the industry are starting to take responsibility by educating themselves, understanding our past, challenging cultural norms, and finding ways to invest in promoting a more diverse and equal playing field. We have to keep encouraging people to get involved, work together, call out the 'locker room' banter and ask questions when they need asked. We need to do that together, all genders, all nationalities.
The statistics are there: in the UK women make up only 14% of PRS for Music writers and performers, while it was found that 86% of all performers at UK music festivals in 2015 were men. I think given the amount of campaigning that has gone on since, this statistic is now lower and there has not been any major shocks in the quality of the events because of it. Many festivals like Glastonbury sell out before the acts are even announced, so why not book a more diverse range of artists.
There are some areas where there is a more level playing field especially within the more administrative and digital roles, but there are professions within music that are almost exclusively male, such as mastering or studio production. The Music Producers Guild stats are as low as 5%. I would love to know how that statistic breaks down here and we are working on a plan for that.
I also think that while the internet and social media has it's flaws, it has also provided people with the most amazing opportunity to have a voice to evoke positive change, that is where the movement has been in the last couple of years, through a collective energy of people through social media.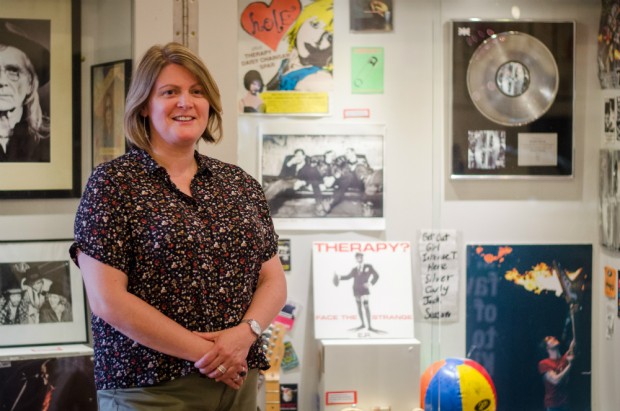 Photo by Sara Marsden for The Thin Air
As last year confirmed, Women's Work is an extremely positive annual event. I can distinctly recall the feeling of strength and unity throughout the week last year. How can that be transferred beyond the walls of the Oh Yeah after this year's outing?
I think it's already gone beyond the walls of Oh Yeah and it was inspired from beyond the walls of Oh Yeah in the first place. It's about being part of a collective movement, linking in with other projects around the world, inviting artists and speakers to share their music, thoughts an experiences with us right here as part of Women's Work. One of our funders is the PRS Foundation and they have been working hard on the issue of gender since launching their Women Make Music grant back in 2011. We're also partnering with other campaigns globally and that's key to being part of a wider movement of change. This year Help Musicians UK have been very supportive, we've partnered with them on some of the Saturday events and we will be working with them on gender and diversity over the coming year too.
Looking at this year specifically, there's a lot of great events, gigs and talks in store. Can you distil to a few lines what makes this line-up as exciting, if not more so, than last year's?
Oh my word that's a hard question. Ok, so what makes this year as exciting if not more so is the increased support right across the board, the name is out there, the buzz is building and it feels like people are genuinely exited about getting out there and getting involved. The line up is bigger and I think there is something for everyone.