Ahead of its return to Ballmully Cottage Farm in Limavady on August 11 and 12, Stendhal Festival organisers Ross Parkhill and John Cartwright talk to Caolan Coleman about this year's outing, the festival's expansion to date and the current health of Irish music.
Go here to buy tickets to Stendhal Festival 2017
My friend came home from university the other week clutching a letter marked 'Medical Emergency' that turned out to be from you guys. How important is clever marketing to a smaller festival like yours?
Ross: We are always up for trying new things, keeps things interesting. Nothing beats a good brainstorm, the more random the better, sometimes. We always try to do things a little differently than others. Our philosophy really is, there are no rules. We had never run a music night and decided to put a festival on. If you don't give it a whirl you never know. With that said we learn more and more every year. This year we have decided to invest some of our marketing budget on individually promoting the artists that will make this year's Stendhal – this is a win-win for everyone and seems so obvious – why didn't we do this before. John: The less money it costs the better – compared to other events around the country, our budget is very, very tight so we have to stretch it as far as possible. So guerrilla marketing has been something that we have always keep up-to-date with. Sometimes it works, sometimes it doesn't but we are always keen to try some off the wall stuff that doesn't fall in line with conventional marketing. The conventional side of it is important too though, just pretty pricey.
When you started off you, in some way, were following in the footsteps of the likes of Glasgowbury. I suppose now you can lay claim to being the premier Northern Irish festival of your type. Do you see it that way?
Ross: When Stendhal finally began in 2011, I had never admittedly been to a Glasgowbury. After our failed attempt to launch Stendhal in 2008, I moved to London and missed Glasgowbury's ascent to the mountain. Having visited Glasgowbury in 2013 for the first time I was blown away by the location at Eagle's Rock. Bring it back Paddy! Such a great event. After 6 long years as a festival we are comfortable to say we are the premier festival of our type – Northern Ireland's nano shoestring Glastonbury – that's what we aim to do – and we are making headway – only as good as your last show though.
John: it's a tough act to follow that's for sure – Without Glasgowbury who knows what the festival landscape in Northern Ireland would be like. Paddy and Stella kicked down the doors, showed people it could be done and done incredibly well and they will always be the dons of grassroots Northern Irish festivals. With that said, I do believe that now Glasgowbury is no longer an annual event that Stendhal has not only stepped up to fill the void, I honestly believe that it is a better all-round event than Glasgowbury was and I don't think there is anything currently in Northern Ireland that does what we do, better than us. I think if you look back at the acts we have attracted, the growth in visitors over the years, the expansion of the site, the variety of entertainment, the location, when you add all that together I'm very proud of what we have achieved at Stendhal.
Since 2015 you've been a stakeholder owned, non-profit festival. What does that do for the sense of community?
Ross: Stendhal Festival Ltd has always been a non profit (until Feb 2017) voluntary organisation with aspirations of becoming a co-operative stakeholder owned organisation. We lost money for the first 5 years and still aim to make this move when it is sensible for the festivals future. This model is quite innovative, in that we recognise that such an event is not sustainable without some seed funding but that organisations and festivals that are annually reliable of heavy funding are not good for the sector. We were/ still are (in some regards) a new festival and it feels like there is a finite (or reducing) amount of funding available every year and it's the same organisations year on year getting funded – despite strong box office or earned income. In the rural abyss it seems even harder to attract support. The co-operative model, if we ever achieve it, will hopefully set a tone for the sector and be an example of working toward sustainability and also allowing for an ever growing sector of young, vibrant and supported arts organisations.
John: The sense of community within the team at Stendhal is why we are still here. Without the incredible dedication of our family of volunteers the festival doesn't happen, it's that simple. We have finally after 8 years of working on Stendhal been able to appoint several paid staff on 6 month contracts this year and our aim is that over the next two to three years all our volunteers will be able to put something in their pocket once the event is finished as part of a co-operative model.
You've always been able to attract notable headliners. Is there one in particular that made you think: "This is really taking off"?
Ross: Personally at the time, Frightened Rabbit, though they were double-booked! We were at the sold-out Mandela gig in the November and it was something else – this was our first headliner who had sold out such a venue – we hoped to transport that gig down to Limavady.
John: Ha, there have been a few to be fair – Turin Brakes the first year, considering we were flying on a wing and a prayer starting off was a massive one in my eyes. Henry McCullough the second year was awesome. The Undertones was a booking that said we were on to something, as was Neil Hannon. Even Six years into this thing it amazes me that we can get some of the acts we get to Limavady. Wasn't like that in my day.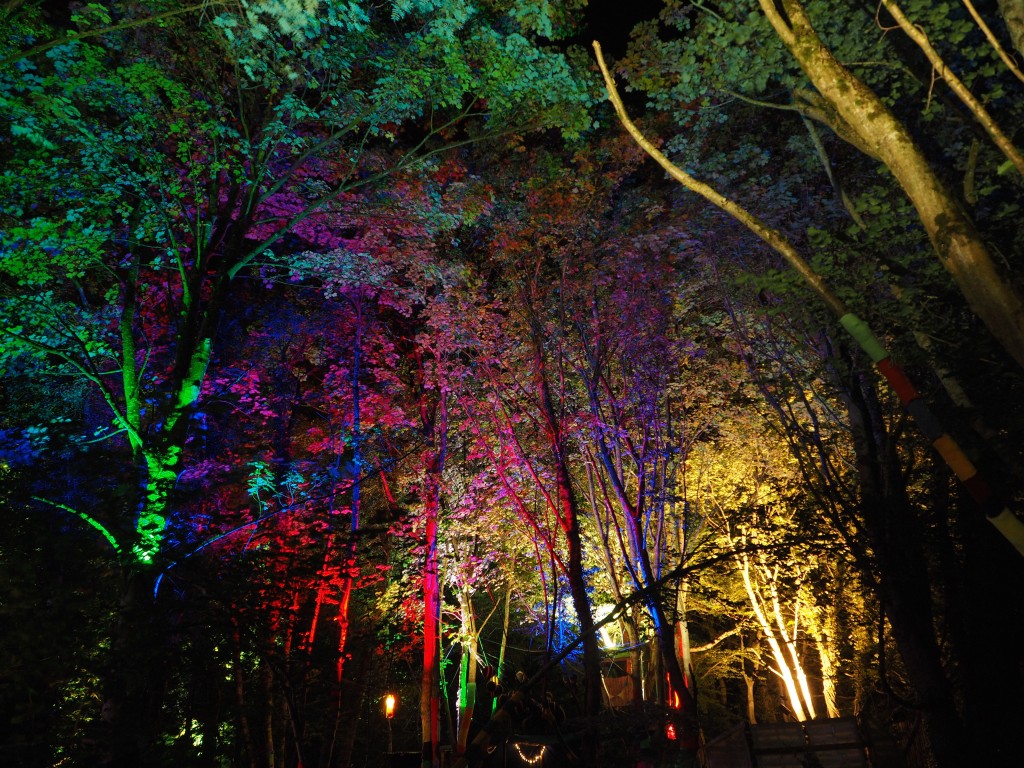 By any standards, though, securing Ash as a headliner is impressive. Did you have your eyes on them for a while?
Ross: Ash were on our radar the whole time, but the timing didn't seem right before. Then all that cash for ash business happened up on the hill and we thought now is the time to strike! But seriously, they are a huge pride to Northern Ireland and we can't wait for them to headline the Friday night. Ash in a field, outside Limavady – our secondary school teachers would be proud and tut at the same time! Bring it on.
John: Absolutely – They have been mentioned every single year since we started and we are over the moon to finally get them here this summer. In terms of Chart success I think they are the most successful act we have ever booked by some ways but being form Northern Ireland it is great that a homegrown band can headline a homegrown festival and really be a headliner. You also couldn't headliners more different than Ash and Sharon Shannon. How key is eclecticism to your bookings?
Ross: Stendhal Festival by definition of what we are, is about bringing people of different tastes together to discover each other and new flavours. We love researching and discovering new music, we love that four generation families can come to Stendhal and all have a blast. John: They say you can't please all of the people all of the time but we give it a damn good try. Discovery and exploration of music and the arts is what the festival is all about so multiple and wide ranging musical genres is the backbone of Stendhal. We are learning as we go too – by trying to cater for such a diverse audience as we get at Stendhal, some things work better than others and things that we didn't think would work do work, so finding a balance is challenging.
Local artists, obviously, are so key to the festival. How much of a thrill is it to see someone like Ciaran Lavery make their way higher and higher up the bill?
Ross: Local is the reason Stendhal exists. Our late friend, Stevie Martin AKA Rainy Boy Sleep was a key driver and inspiration in our quest to build something that would mean something to the region. We knew if we get the local element right the rest will grow from that heart. Ciaran Lavery was introduced to us via Stevie after playing the Good Life Festival in 2013. A year later we were building a new stage with Ciaran in mind, we are thrilled to see him doing so well and look forward to him topping the bill someday.
John: It's awesome seeing guys catch on, it really is. SOAK played us our second year and has obviously moved on to great things, hearing her on Radio 1 was always a "yeooo!" moment (pardon my culchie). Ciaran is obviously a guy everyone over here has high hopes for, while Ryan McMullan who played us for the first time 3 years ago has had a pretty amazing 2017 so far. We're biased of course but there are so many acts that come from Northern Ireland that could play any stage on any festival in the world and go down a storm. If anything it's frustrating that more of our guys aren't getting the exposure they deserve.


What new acts could you see making the same impact at the festival in the coming years then?
Ross: Rosborough has played 5 of 6 Stendhal's and to us he seems like the full package ready to hit, Jealous of the Birds has had a deserved first year in the scene, Ryan Vail is carving a solid career for himself, ROE is definitely one to watch, Susie Blue has matured as a musician immensely over the last 12 months in our opinion, Joseph Leighton is a very interesting young artist to watch also. There is so much talent out there – we would need to run Stendhal for a week in order to promote all the new talent that crosses our path. Le Boom are sadly unavailable for Stendhal this year but think they are also ones to listen to!
John: From the bill this year alone there are loads of folk that should be doing headline tours and selling lots of records. ROE has all the tools, Ryan Vail is ready, Rosborough is ready, I'm hoping for big things from Hiva Oa, No Oil Paintings have really upped their game recently, Eoin O'Callaghan (Wake America, Best Boy Grip) has been ready for a couple years now, 'Reptile' is a ridiculously great tune check that out if you haven't. That's not event skimming the surface of the home-grown talent good enough to break through. We also have a second wave of acts to announce very soon too and there are a couple of real quality home-grown acts in there too – one is a 'monstrous' alt-rock band that really are in my opinion the finest rock act doing the rounds in the UK at the minute. So yeah plenty to look forward to.
Finally, you're known for being a small festival. Do you have any fear that if you keep getting bigger and bigger you'll lose some of your unique atmosphere?
Ross: As long as we remain an independent multi stakeholder event then Stendhal will keep it's charm, we don't wish to grow too big – it's hard enough operating at the level we are at, we'd be happy to sit in the medium category looking forward and possibly look at launching other events (at and beyond Ballymully) to work towards that all important thing, sustainability. The dream is that Stendhal will be going when we go.
John: We are working towards growing yes but we are aiming to ensure that the growth doesn't take away from what we have already cultivated at Stendhal. One of our biggest attributes is the atmosphere at the event and yes we need more people through the gates to be sustainable going forwards but not so many that we see it altering the vibe of the event to any great degree. We like what we are and plan to keep it that way for many years to come.
Go here to buy tickets to Stendhal 2017