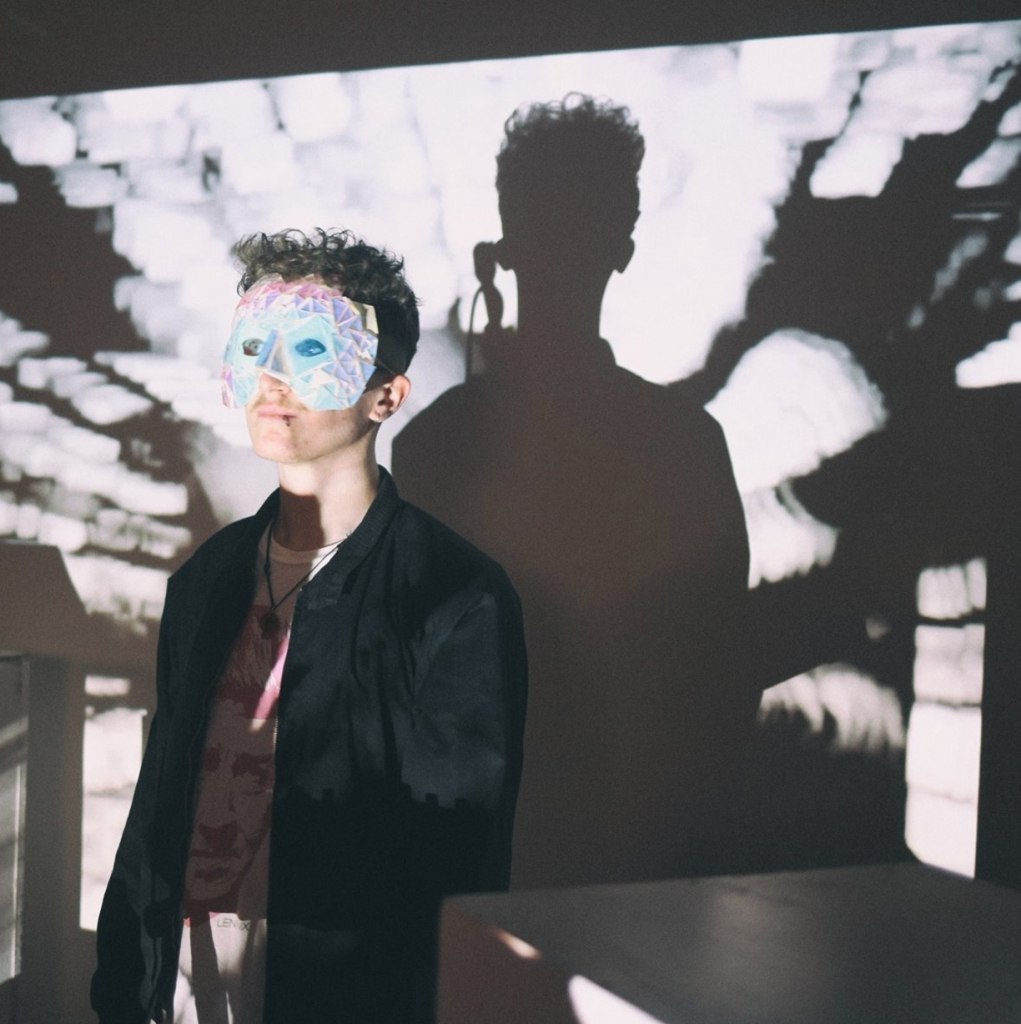 Ahead of his slot at RHA's Hennessy Lost Friday in Dublin tomorrow (Friday) night, we catch up with one of our favourite Irish producers at the minute, Wastefellow, to discuss his alter-ego, keeping busy, what tomorrow night holds in store and more.
Go here for more info & ticket link
You've had a busy Summer thus far, with slots at Forbidden Fruit, and elsewhere. Any highlights?
It's been excellent so far! Forbidden Fruit was the first show after a break of a few months, and it was a great way to get back to it. It was an early slot, so I wasn't expecting a great turnout, but the tent ended up being practically full, so that was a great buzz. The festival was a joy to play overall, sound on stage was perfect and they treat their artists really well, so that was a great way to start off the summer. Then we played Friday night at Body&Soul the other week, and that might have been the best gig I've done so far. It might sound a bit ridiculous, but it felt like the first time I've really been able to let go and properly enjoy being on stage. I guess I finally broke through a bit of a wall I've had with performing, so at the moment I'm really looking forward to the rest of the slots we have booked.
How have you found translating your music to the festival environment? And what's your current set-up?
It was difficult last summer. I was still working out how to do the live show, and I wasn't totally comfortable being on stage in the first place, but now things have been going really well. I have had worries about playing in that environment, because the tunes aren't always dance-able, and there are always points in the set where I'll try and bring things down a lot but so far it's been great, audiences have been really receptive to what we're doing. I've thought about changing the set a bit for festival shows and making certain bits dance-ier, but I haven't really come up with a way to do that which would feel natural. Certain artists can do that, and it comes across really well, but I just don't think it would work for where I'm at currently, so I'm trying to just say 'this is me, this is what we're about' as confidently as possible. At the moment the set up for gigs is me, hitting pads, playing bits of synth, mixing tracks and singing, with Brendan Doherty playing drums and Conor Donoghue doing live visuals.


Generally speaking, do you draw your inspiration from when sitting down to compose music? And is it a slow, meticulous process or something much more fast-based and instinctive?
When writing, things will tend to gravitate between one of two extremes; a song will pour out of me in one sitting, and I'll have an almost finished track in a day, or it will take months and months of editing and demoing to get to a final version. Either way, finding the initial spark for a track is always quick and instinctive. I'll find a certain synth sound, chord sequence or a bit of sample, the potential for the track will sort of appear, and that first hour or so of looping the initial idea and jamming over it will happen without me ever really thinking about what I'm doing.
As well as production, your voice is what sets your music apart from others of your ilk. Which artists have made an imprint on your development as a vocalist?
Cheers! I suppose the most obvious influence has to be Thom Yorke. Radiohead were the first band I properly got into when I was younger, their songs were some of the first that I ever learned to play, so I guess subconsciously I've always sort of tried to sound like Thom. Jeff Buckley is another big one. I was super into his Live at Sin-É record growing up, it's all just him and a guitar, mainly doing covers, and I did my best to play his versions of those tracks all throughout my teens. I guess by trying to ape his style I developed habits that have sort of stuck.
You've also been busy this year via your alter-ego, Wastee. You've said the project is "sort of me but also not really". How does Wastee differ to Wastefellow? What unites them and where do they diverge?
The biggest difference between the two projects is their intended context. Wastee is club music at its core, meant to be danced to, meant to be heard in a crowd on a big soundsystem. The Wastefellow stuff is obviously a lot more introspective, I'm trying to get something personal across, so even when you're hearing it at a gig, the core idea is trying to create a connection between the music and the listener. I guess Wastee isn't me because that personal connection isn't there by design, its intentionally faceless music, where the 'artist' isn't supposed to be a part of the experience. On the other hand, both projects definitely share a lot of influences, and I think there's a sonic thread that joins them. I'm pretty hesitant to say that I have 'a sound', because I still feel like I'm just getting started with all of this, but I like to think there's a unique quality to the music that both projects share.
Speaking of multiplicity, you have, of course, collaborated with various musicians including Bobby Basil and Brendan Doherty. But is there anyone you'd particularly like to team up with going forward?
That's actually a massive list at the moment! There are so many crazily talented producers, vocalists and musicians that I would love to work with, and have talked about working with, but finding the time to get anything done other than the essentials for my own stuff at the moment has been proving pretty hard. I just finished college for good last month, and all through the end of the year I had assumed that once summer hit, I'd have loads of free time to work on other projects. But as it happened, after I got through the obligatory post-college week of drinking, I found myself as busy as I've ever been (possibly busier). So there are a couple of collaborations that are currently on the back burner, or still percolating in the brain, that will hopefully see the light of day before too long. Moving to hypothetical collaborations, I'd really like to do a project where I put together a tape of beats, and get a guest vocalist to sing over each one. I definitely have people in mind that I would like to work with for that, but I have yet to actually approach anybody for it, so I won't name names for now.
How are things currently looking in terms a follow-up to last year's Amazed, A Maze? Are we to expect a follow-up release this side of 2018?
I actually have an EP pretty much finished at the moment, which runs with a bit of a concept of messed up love songs, but figuring the best way to get that music out into the world has been a bit of a headache. At the moment, it's looking like these tracks will be coming out as a series of singles, with videos, the first of which we actually started to shoot this week! I'm really excited for people to hear them, I think they all represent a pretty big jump forward. It's honestly been a bit of a challenge to not just lash them out onto Soundcloud, because I really just want to have them out in the world so I can move on to the next project, but I know that would be a pretty bad call in the long run.
You're set to play RHA's Hennessy Lost Friday on Friday. What can we expect from the night?
After how well the shows at Forbidden Fruit and Body and Soul have gone, I'm really, really looking forward to playing on Friday. It's a different type of gig in a pretty unique space, so there will definitely be a different vibe to those shows, but as mentioned I've sort of just found a new confidence for playing live, so definitely expect a bit of that. I might even open my eyes while I sing this time, but no promises. There will also be plenty of new tracks from myself (I think they make up over half of the set now). Other than that, expect a wicked overall night! I'm really buzzing to see Ships play after our set, and to sample a few Hennessy cocktails, it should be a fabulous evening.