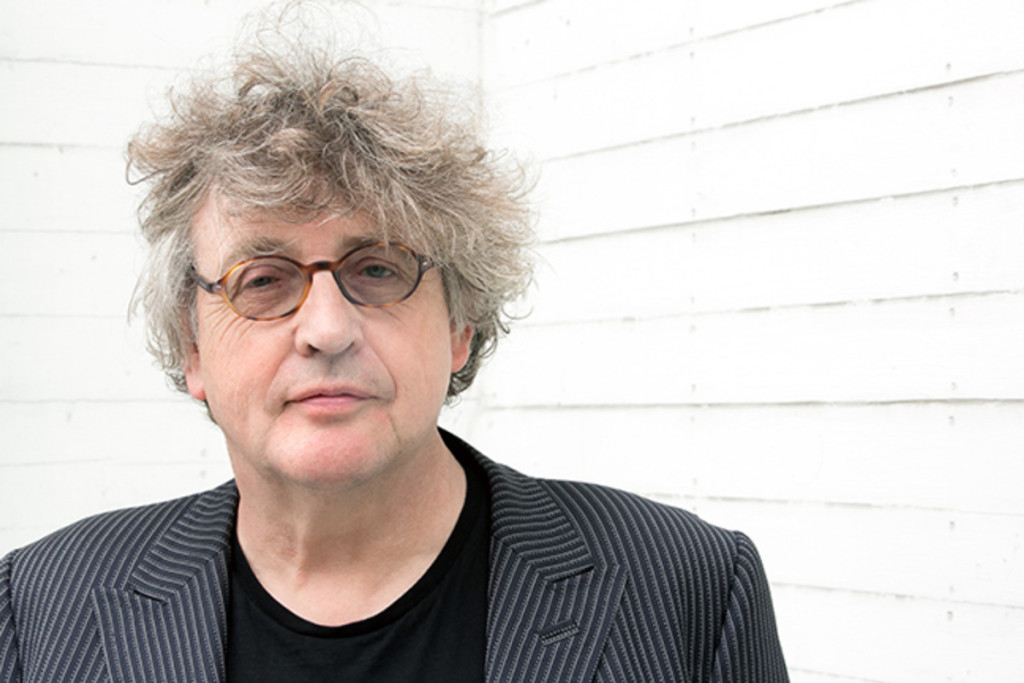 Ahead of Muldoon's Picnic – an "omnium-gatherum" of words and music featuring an in-house band and special guests including Duke Special and Colm Mac Con Iomaire – at Belfast's the MAC on September 2, Pulitzer Prize-winning Northern Irish poet Paul Muldoon talks to Brian Coney about collaboration, the birth and of the picnic and his desire to give poetry an extra push.
Go here to buy tickets to Muldoon's Picnic at the MAC
"(A) Muldoon's Picnic" is a saying denoting something that is all over the place or having a lack of structure and organisation. Collins also reliably informs me that omnium-gatherums are "often facetious" affairs. Are we to expect an evening of wilful disorganisation, far-out creative combustion and/or outright frivolity?
I have to say I'm not too sure these days what's frivolous and what's not. When one has a couple of schoolyard bullies like Trump and Kim Jong-un throwing their weight around one wishes for a bit more wit. Trump and Kim Jong-un are not guys who can take a joke. I'd say the mood of the Picnic is one of lighthearted companionship, the kind of thing one used to see in a parish hall with one neighbour singing a song, another doing a recitation, another playing the fiddle.
When was the seed first planted for the idea of the Picnic, namely the idea of marrying prose, music and poetry to form this fête of words and sound?
I've always been a fan of the music hall tradition, the variety show that was a staple of television years ago. Sunday Night at the London Palladium, for example, where a rope trick was followed by a rock'n'roll number. The original "Muldoon's Picnic" an 1880s New York theatrical entertainment that included skits about Irish and German tenement dwellers and 'The Solid Muldoon', a song written by Ned Harrigan that Willie John Ashcroft brought to the Alhambra in Belfast.
The Picnic has its first outing outside of New York in Armagh in November last year, and featured the likes of Horslips and Michael Longley. Its forthcoming Irish and Scottish tour will see you backed by a new troupe of performers, including Rogue Oliphant, a band including Cait O'Riordan, Chris Harford and Ray Kubian. How have you approached assembling your current casts of characters and composers?
I'm interested in presenting a wide range of talent. Most shows have a poet, a prose writer, and a musician or two. I'm a big fan of Lisa McInerney, so it'll be great to have her reading for us. It's great to see so many interesting fiction writers coming down the pike. The musicians in Belfast are two of my absolute favorites, Colm Mac Con Iomaire and Duke Special. I'm hoping they might do something together.
An ever-changing collective of musicians, Rogue Oliphant has included everyone from Dana Colley to Mark Mulcachy, amongst many others. Are you musically-inclined (or involved, in the case of the Picnic) yourself, or do you solely wield words whilst leaving the music entirely to the band and other accompanying performers?
The lyrics of all the songs are written by me. That's my contribution. While I've no talent as a musician, I'm often quite involved in the process of writing the music. Another pair of ears as things come into being. One of the things I love about Rogue Oliphant is the range of musicians involved in the enterprise. There's a core group coming to Ireland – Cait O'Riordan, Chris Harford and Ray Kubian – but the slightly wider core contains David Mansfield and Warren Zanes. All of these are involved, in various combinations, in the songwriting. And then we have loads of guests. For example, we're putting together a new CD and Bill Payne of Little Feat is playing on a few tracks. Very exciting.
The main venue for Muldoon's Picnic continues to be the Irish Arts Center in New York City. Do you feel the Picnic has always had – or has developed – some broader Weltanschauung that bonds your chosen performers and links the entwining realms of music, prose and poetry in NYC and far beyond?
I've sat down for a few hours with a couple of musicians in New Zealand and, the following day, presented a dozen pieces in a show. So it can happen anywhere. For me, though, the New York setting is likely to be the main one. I love the Irish Arts Center.
You've said your role within the Picnic is one of impish Presario but do you also feel its a broader extension of your own craft as a poet or rather simply than open-ended opportunity to multiplicity of performance and art, wherever and with whomever you choose at any given point in time?
I do it because I love putting on a show. I've been reading poetry aloud for 45 years but I think it's only recently I realised how much I enjoy being in touch with an audience. Not on my own behalf, I should say, but on behalf of the poem or song. Ordinarily one's sitting at a desk day in day out. I like to get poetry on its feet. I like to give it that extra push.