Features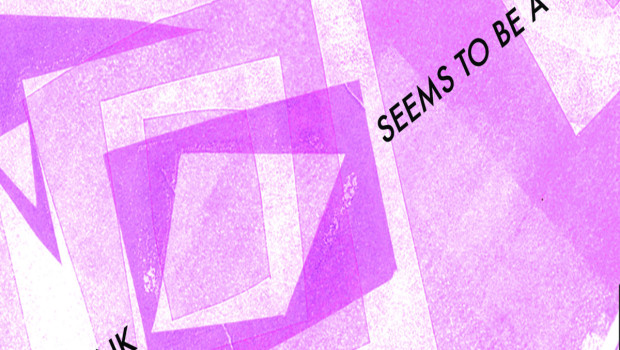 Published on October 6th, 2017 | by Stevie Lennox
0
Album Premiere & Interview: The Bonk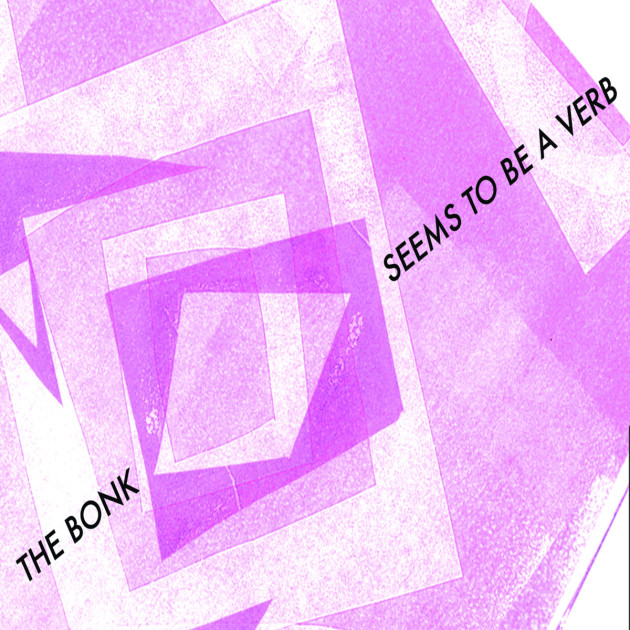 Having released a string of stellar singles over the last two years, Dublin & Cork-based experimental, orchestral, psychedelic garage rock project The Bonk have released their debut LP, The Bonk Seems To Be A Verb, and we're delighted to premiere the entire album on its day of release.
Recorded over the last few years while the outfit have been together, it's released on cassette through Drogheda arts & culture collective Thirty Three – 45. Although the project is based around the compositions of frontman Phil Christie – of O Emperor, the substantial cast of musicians credited on the album includes some of the island's most respected artists & virtuosi:
Phil O' Gorman – Guitar
Brendan Fennessy – Drums
Jim Christie – Guitar, Drums & Harmonica
Pat Freeman – Bass
Dan Walsh – Sax, Percussion
Emil Nerstrand – Sax
Rob Grant – Trumpet
Alan Comerford – Guitar
Through its six pieces, The Bonk use slinking and jagged rhythms, as well as a complex, melodically dynamic push & pull to create one of the most singular Irish records we're likely to hear this year – and they're equally captivating live. We had a chat with bandleader Phil Christie about the LP, and the various -ologies of recording such a nuanced group, from method-, to ideo-, casting some valuable light into the elusive band, named after the horrible feeling of sudden fatigue & loss of energy when there's absolutely nothing left in the tank.
There seems to be a bigger picture with regards to how The Bonk create music. How did the project start out, and what were the driving forces?
The project started out around three years ago and basically stemmed from an all-consuming fascination I had developed with swung and straight rhythms and the nuance between those extremes. It sounds a bit obvious but for whatever reason, I had never really felt the subtleties of those kinds of patterns before, so this felt like quite a revelation for me.
I was interested in the idea of suspended rhythms as a way of frustrating the regular 'feel' of time passing and so I began to extend those ideas into using quite conflicted rhythmic patterns within arrangements. We all found it quite an interesting experience to try and perform & record these ideas because you really need to achieve a certain kind of detachment to feel your way through and stay in the right place – musically and psychologically. Because of this, the performances & recordings started to take on a more ceremonial character, which has become another avenue of research in itself.
Was the composition & performance during recording quite rigidly structured, or was room intentionally left for improvisation?
Using those rhythms as a starting point, it seemed natural to take the instrumental parts in a different direction – repetitions and ostinatos kind of helped to complement the idea of suspension and also left lots of room for improvised lines to feel their way around the weird rhythmic spaces.
I think I've always been more at home in musical settings where improvisation is central, probably as a result of having learned how to play in a 'make it up as you go along' kind of way.  I think the same goes for all the players on the album in the band / on the record. We have all played together in various groups for a long time and were well able to sympathise with each other's ramblings.
There's a very intentionally dry, yet orchestral avant-garde garage-pop sound to the LP – along the lines of Zappa's Hot Rats or early Captain Beefheart. What sort of music served as a touchstone for what you were creating at the time?
The organ combo sound of 60's garage was an early reference – Graham Bond, particularly – but we have expanded out a lot since then to experiment with different arrangements and instrumentations. I'm quite looking forward to trying more stuff with horns and vocal textures in future. I've been thinking more about jazz lately and that has driven a lot of that impulse: Eric Dolphy, Annette Peacock and Robert Wyatt are all currently doing the rounds in the stereo.
How did the recording come together with such a large number of musicians playing such nuanced compositions, leaving the necessary space for improvisation?
The way the album has turned out, it includes a cross section of attempts to explore those ideas over the last couple of years.  Most of the early sessions were recorded with Brendan Fennessy in Big Skin studios in Cork. It was great to work with him as we've worked together for a long time in O Emperor, so there wasn't much time lost on communicating what we were going for, sonically.
The general approach was to record the arrangements with the full band live using minimal mic set-ups and then to add vocal textures as overdubs. A later session that we recorded on a little 4-track cassette machine in a room above The Abbey Tavern in Cork yielded some of the more 'rustic' sounding tracks, which were great fun to record – we bought eye-patches for everybody especially for those sessions as I recall.
Some of the tracks are the among the earliest to have been attempted while others are more recent recordings and probably point more towards what I'd like to focus on for the next time around. The first track 'In Praise Of Vril' is one that we recorded quite recently with Stephen Dunne in Lamplight Studios as part of a live session we did a few months back – some live videos from that session should surface soon!
The Bonk are set to launch their show tomorrow, with some dates later in the month:
Saturday, October 7 @ The Living Room, Drogheda
Thursday, October 26 @ The Sky & the Ground, Wexford w/Fixity
Saturday, October 28 @ Rogue Gallery & Studios, Waterford
Stream The Bonk Seems To Be A Verb below, and order it from Bandcamp, digitally or on cassette.