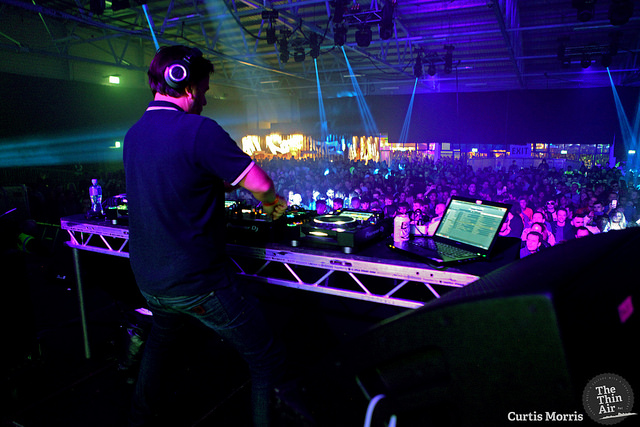 Metropolis 2017 kicks off on a chillingly Irish Saturday afternoon, with only the bricks and mortar of the RDS and surrounding bodies to fend off the cold. Being one of the country's few festivals taking place at this time of year, expectations are set on a show that can begin to bridge the gap between the shimmering of Body and Soul and the last trumpets of Electric Picnic.
Tara Stewart gets the ball rolling on the industries stage (a slight change of programme) and plays to a largely vacant room. Her last track, a brilliant mix of Bollywood and Jay-Z feels underappreciated in the early hours, but leads Mix and Fairbanks nicely into their set. Their electronic rhythm begins to ebb through the stage and people start trickling in from outside, dancing somewhat halfheartedly if at all – it's still too early it appears.
Things start to pick-up once the sci-fi techno waves of Death in Vegas begin in the warehouse. Refreshingly, the Stranger Things-esque sound provides the audience with a something different to delve into. Laurent Garnier follows, but the subdued industrial thumping doesn't seem to connect with the crowd. People are dancing, but it's the casual 'two-step just for the sake of it' rather than one of enjoyment. Very rarely are chants of excitement heard, and the crowd just seems disconnected.
Meanwhile, Irish grown hip-hop duo Mango and MathMan have engulfed a small, energetic crowd around the miniscule industries stage. A distinct North Dublin accent rings through each intricate rhyme, unfolding itself as gritty colloquialism that wins over any and all listeners. Mango bounces around the stage, hyping the crowd to a point where every word is gospel. The set ends with a crowd thirsty for more, and that's just what Bingo Loco are serving.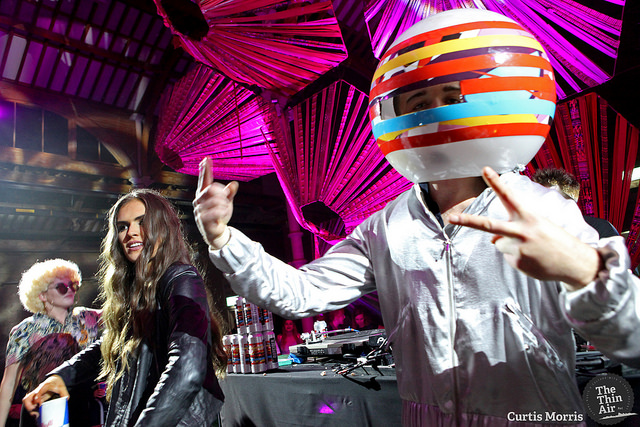 Bingo Loco is essentially bingo on steroids. While initially skeptical about what place bingo has at a festival, within 15 minutes all my doubts have been put aside. Sing along classics, free cans of cider, and coco-pops giveaways are just a few of the myriad of antics that the show includes, veering away from any status quo that had been set by previous acts and ultimately leaving a memorable impression on this writer.
Closing the Saturday night are Leftfield. Performing their renowned album Leftism, the live element of the show contributes greatly to the connection with the crowd as it feels less like they are there to merely play, but more so that they are there to entertain. Vocals are done in part by two alternating guests, exacerbating the variety of what could have easily been just another electronic act for those wandering into the stage with no particular agenda.
Saturday leaves a tinge of disappointment in the air. The acts were good – some fantastic – but the limiting two stage setup consisting mainly of DJss drained energy from the crowds, and almost certainly sent them to a local nightclub earlier than they intended to go. However, Sunday opens up three additional stages with a larger variety of acts to boot, but only time will tell if that's enough to keep the crowd.
Sunday
Fresh from the relatively calm tone of yesterday, it doesn't take long to realise that today is going to have a drastically different vibe.
On the Red Bull Music Academy Stage Or:la introduces the mass of newcomers to the festival using her carefully teased out drops to garner a wonderful response from the early crowd. Simultaneously in the room behind, Irish electronic duo Le Boom demonstrate one of the best (yet brief) sets of the weekend. The room is far from capacity, but those that are there are treated to curiously infectious songs and an intimacy that is rare to see, especially at a festival.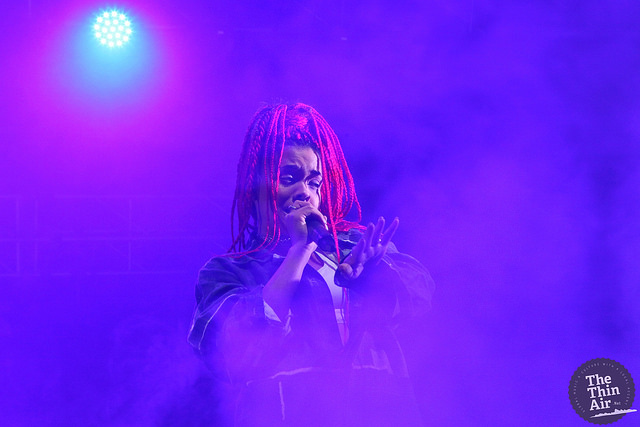 Bonzai takes the main stage and warps it into her own little world. Pummeling back and forth across the stage, she dominates the atmosphere, at one point inviting audience members on stage to dance. Around 20 people threw themselves over the barrier (this writer included) and clambered onto the stage to dance for one shining track before being herded off.
Back at Main stage, Booka Brass are unfurling a carpet of groove and shake that slips under the feet of the crowd and coaxes them into a rhythm other than the 'two-step just for the sake of it' that ruled on Saturday. Following them is DJ Jazzy Jeff who manages to maintain this rhythm as he remixes crowd-pleasing songs, coupled with two charismatic rappers that provide enough vigour and presence to maintain the audience throughout. At the Warehouse stage Mount Kimbie revel in a smaller yet dense crowd as their intricately selected whirls and beams cascade over the audience, pulling them closer into alternative beats.
Following this are Jungle, a group that meld together suave instrumentation and refined beats to create a groove that didn't go unnoticed by the audience. Dancing is laid back, unrefined, and dripping with inhibition. A few rooms over at the Bulmers Live stage ELLLL treats a small room to her unique mix of abstract electronica, rumbling her way through a focused but fluid set.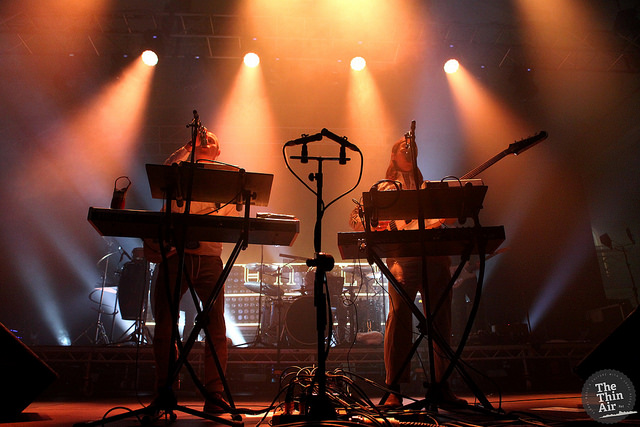 Todd Terje is faced with the closing of this year's Metropolis. His set begins late, but easily gains momentum as the funky techno pulls in the crowd from surrounding areas. Playing at the same time as the formidable Denis Sulta could have easily resulted in something of a smaller, less excitable crowd, but as hit after hit play there doesn't appear to be any sign of slowdown.
Sunday at Metropolis breathes new life into the festival. The somewhat dull and repetitive nature of the previous day is forgotten, and a new crowd bursting with energy paves the way for a bigger and better atmosphere. Certainly, there is room for growth in areas such as the variety on  Saturday or the arrangement of acts, but there's no doubt that this growth is achievable for such a young yet vibrant festival.
Words by Mitchell Goudie
Photos by Curtis Morris & Mitchell Goudie