Articles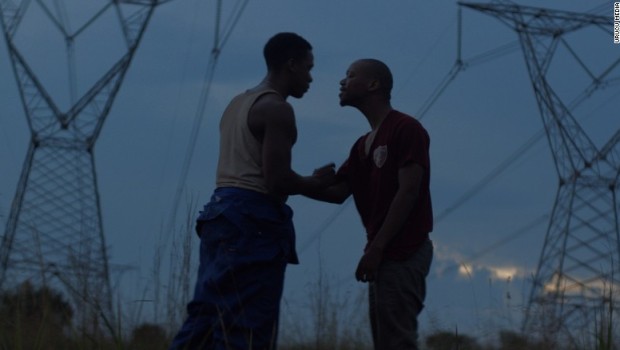 Published on November 17th, 2017 | by Conor Smyth
0
Outburst Queer Arts Festival 2017 Film Review

With the screening of Sebastián Lelio's Chilean trans thriller A Fantastic Women cancelled due to a logistical hiccup, it was down to Signature Move to open the film programme for the 2017 Outburst Festival, an annual showcase of international queer arts and cinema, and the film wasn't really up to the inaugural task.
Soap operas feature heavily in Jennifer Reeder's film as a way for expatriates to connect with their homeland. Thirty-something lesbian attorney Zaynab (Fawzia Mirza, who wrote the script with Lisa Donato), lives in Chicago with her mother, a Muslim conservative who spends her days in an armchair watching soaps from her native Pakistan and peering through binoculars to spot potential sons-in-law. Zaynab's lover Alma (Sari Sanchez) comes from a Mexican lucha libre background — essentially, soaps with suplexes — and there's a subplot involving Zaynab training for a women-only wrestling show that helps bring everyone together at the end. And the film itself, in style and performance, has a soap's frothy texture.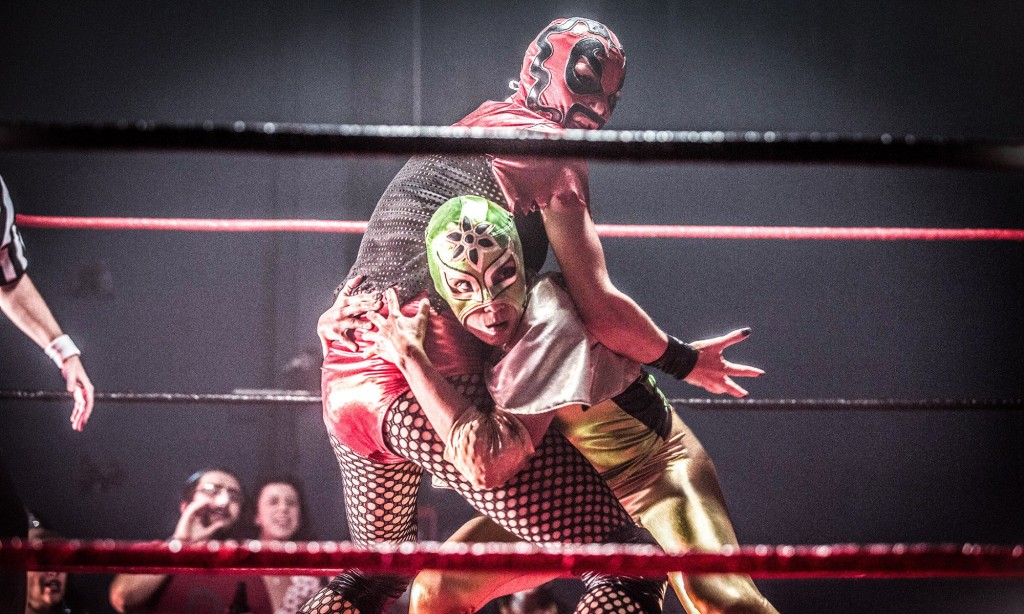 The first feature from Reeder, Signature Move is a cross-cultural romantic comedy, with fresh performers playing out familiar beats. Coming in at a trim 80 minutes, prospective themes of exile, masks and performance aren't developed into anything striking and are often a little on the nose. When her mother makes a joke about 'working out' versus 'working in', Zaynab says 'I'd rather be out', all but winking at the camera.
The mild culture clash is more theoretical than lived, especially when the sense of place is so loose — I had to check IMDB to learn the Chicago location. The least artificial scenes in Signature actually have nothing to do with the central romance; as Zaynab's mother Parveen, Shabana Azmi does good work with a light comic role, bringing a sense of cultural and generational isolation to her inactive domestic routine. The romance ends on an interesting note of compromise, but generally plays out like a lesbian Pakistani-Mexican Hollyoaks, and the final line shoehorns the film's title in with a hardy wedge.
Eliza Hitman's Beach Rats arrives with some Sundance dust on it, having emerged from the festival's screenplay programme and netted a directing award. Not bad buzz for a second feature, after Hitman's It Felt Like Love (2013), also a hazy, sometimes uncomfortable window into adolescent danger and desire. Rats stars Harris Dickinson, who looks like an older, more striking and jockish Nicholas Hault, as Frankie, an aimless Brooklyn teen trapped in a dull, stifling summer.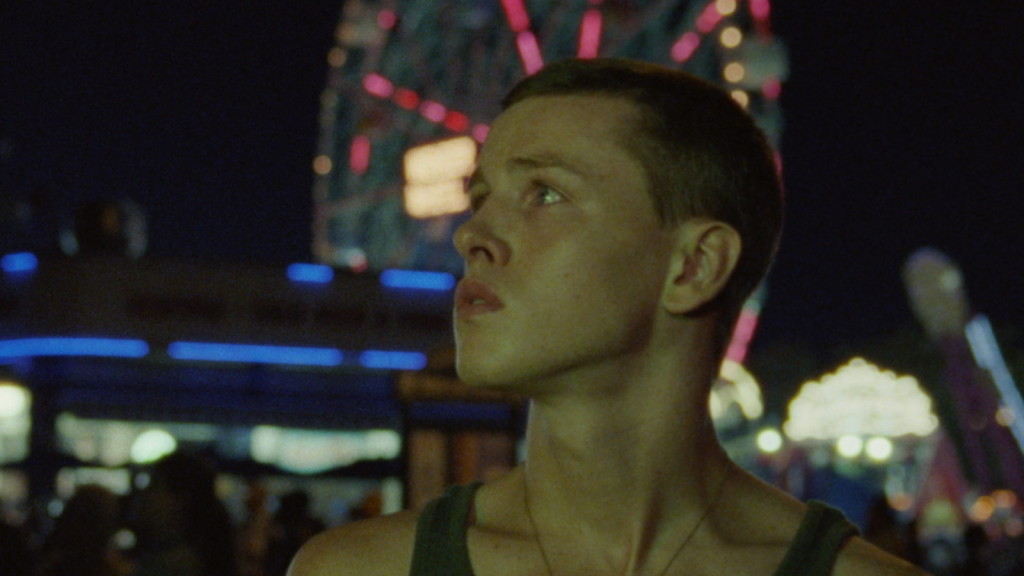 Frankie's father is hooked to a ventilator in their front room, and he escapes with the buzz of weed and Oxycontin, goofing off with gym-buff loser friends and cruising cam sites for local men. He's not gay though, he tells them, when he gets in their cars and shags them in obscured beach brush. The summer period and coming of age uncertainty provides a kind of mirror image to Luca Guadagnino's recent, rapturous Call Me By Your Name, but in contrast to the sensual, Mediterranean openness of Your Name, where bodies gleamed and burst like ripe apricots, the torsos of Beach Rats are captured in intimidating snatches, rendered rigid, hostile and a little alien.
Beach Rats has a trembling, tremulous quality to it, and at times its tone approaches a thriller or even horror film. Low focus photography captures bored nights at the fairground or afternoons in the vape bar, with selfie mirror flashes and the cold blue of desktop light adding to Frankie's disorientation and alienation. Nicholas Leone's score suggests a whirring distress with no obvious end in sight.
The Outburst programme is useful at shedding light on figures from LGBT history that audiences might not know very well, even if its documentaries can feel formally cautious in comparison with the vivid personalities they celebrate. This is the case with Chavela, Catherine Gund and Daresha Kyi's portrait of the late Costa Rican-Mexican singer Chavela Argas, famous in South America for her soulful interpretations of Mexican ballads. Born Isabel Vargas Lizano, "Chavela" found an outlet for her loneliness and childhood-induced sadness in Ranchero music, stripping away the genre's embellishments for emotionally raw songs about the pain of lovers lost.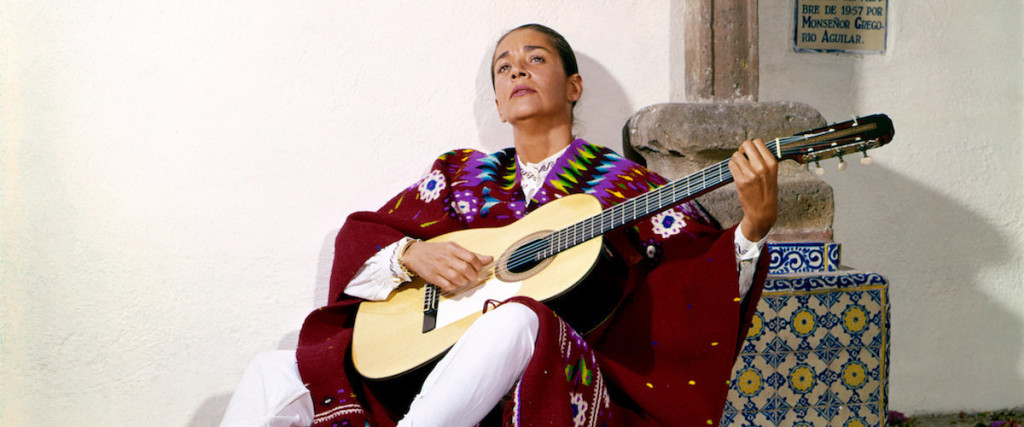 Chavela was a trail-blazing figure in Mexican music and gender aesthetics, rejecting the coquettish, hip-strutting conventions of female Mexican performance for something more authentic and masculine, kitted in trousers and a poncho and seducing the wives of the great and powerful. Chavela's sexual appetites were an open secret in a society that offered no real place for a lesbian, and interviews with some of her surviving lovers paint a picture of a passionate, complicated, sometimes violent lust for life. Living to 93 years old, and possessing an enviable vitality in later years, the singer's career encompassed high society, obscurity, and a return to late-period triumph, in part thanks to the efforts of Spanish director Pedro Almodóvar, one of a series of younger admirers who fell under her spell. The mixture of talking heads and performance material is conventional, but a feeling of separateness comes through clear, one resonant with, though hardly exclusive to, the modern gay experience.
African LGBT narratives are represented in the programme by The Wound, a story about formal rites of manhood and the hypocrisies they conceal. South Africa's entry for the 2018 Foreign Language Oscar, it's a robust feature debut from Johannesburg-born TV director John Trengove, written with Thando Mgqolozana and Melusi Bengu.
The Wound is set on the outskirts of a contemporary South African town, a highway ride away from the nearest big city. As a defence against, and retreat from, the soft decadence of modernity which the city represents, the town elders co-ordinate an annual mountain retreat to shepherd teenage boys into adulthood, a long-standing custom of injury and isolation. The boys, or 'initiates', receive a set of slashes to the genitals, and must spend the next few weeks recovering from the painful titular mutilation, under the tutelage of older 'caregivers', who themselves went through the procedure in youth.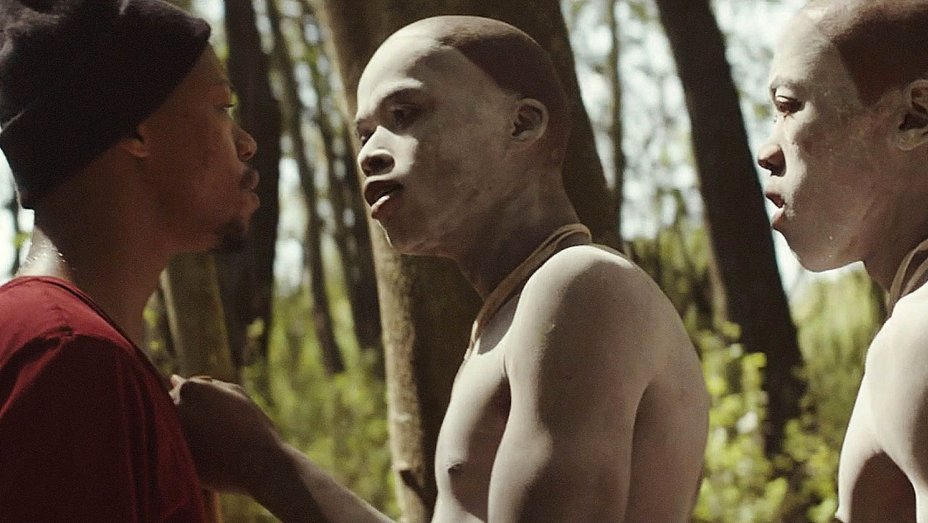 One of the new initiates stands out immediately, a city boy sent by a father desperate to toughen him out of his homosexuality, a tribe version of a punitive boarding school education. The sullen Kwanda (Niza Jay) is paired up with family acquaintance Xolani (Nakhane Touré), a solitary, sensitive warehouse worker drawn back to the mountain every year by the chance to see Vija (Bongile Mantsai), a childhood friend with whom he is in love. Kwanda's presence introduces new pangs of jealousy and possession between Xolani and Vija, and their scenes together are touching and electric, the air of aggression and imagery of black bodies in conflicted intimacy recalling Barry Jenkins' Moonlight. The Wound is a bracing and often beautiful film about the power of the status quo.
An inability to let go defines the central character in Vincent Gagliostro's After Louie, which draws on the writer and director's own experiences in the ACT UP activism in '80s New York. Played with enjoyable mischievousness by Alan Cumming, Sam is a chain-smoking mid-'50s artist in a state of stalled development; one of his friends calls him 'Peter Pan'. Sam has abandoned his painting career for a video project about his late friend and HIV/AIDS victim William (David Drake), a writer whose book 'After Louie' provides the film's title. While Sam's friends are embracing the security and freedoms of modern gay life, he resents their political complacency, fearing the horror and injustice of the HIV/AIDS terror is being forgotten.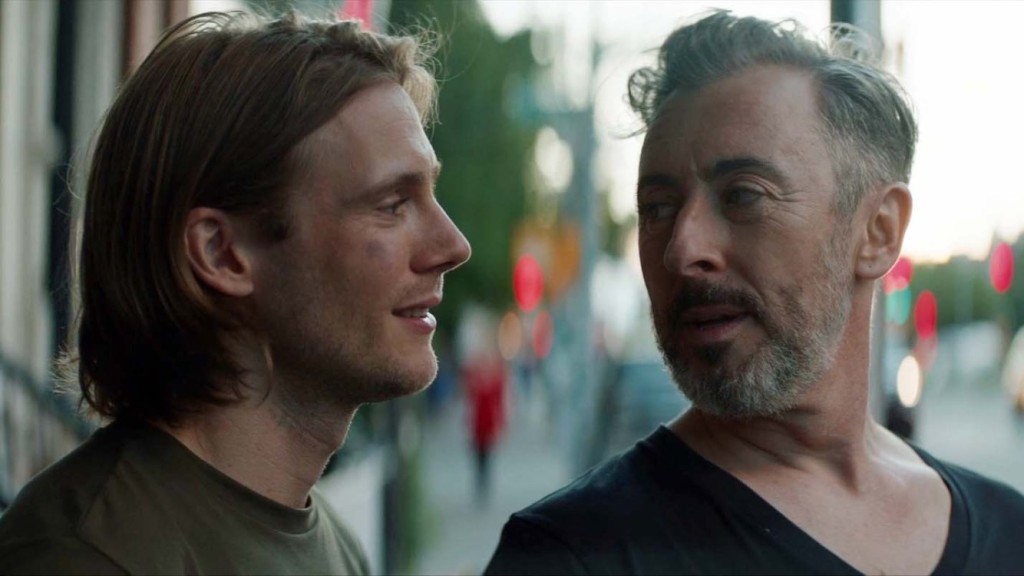 The younger generation is represented by Braeden (Zachary Booth), a good-looking layabout who Sam picks up in a bar and assumes is a prostitute. The two have nimble banter and against Sam's inter-generational contempt, Braeden presents a challenging counter; that the younger gay community owe their forefathers gratitude, but not their anger, and that Sam's grandstanding about The Fight may itself a way of avoiding growth and engagement. The script, written with actor Anthony Johnston, spits out these themes bluntly, in speechy set-pieces, not really connecting them with durable character relationships, making the film worthy but undisciplined. Still, watching a sour, tipsy Cummings telling someone to 'suck on a bag of dicks and die' is always fun.
Signature Move ★★
Chavela ★★★
Beach Rats ★★★★
The Wound ★★★★
After Louie ★★★
Watch trailers for the 5 films:
More information about Outburst is available on their website.