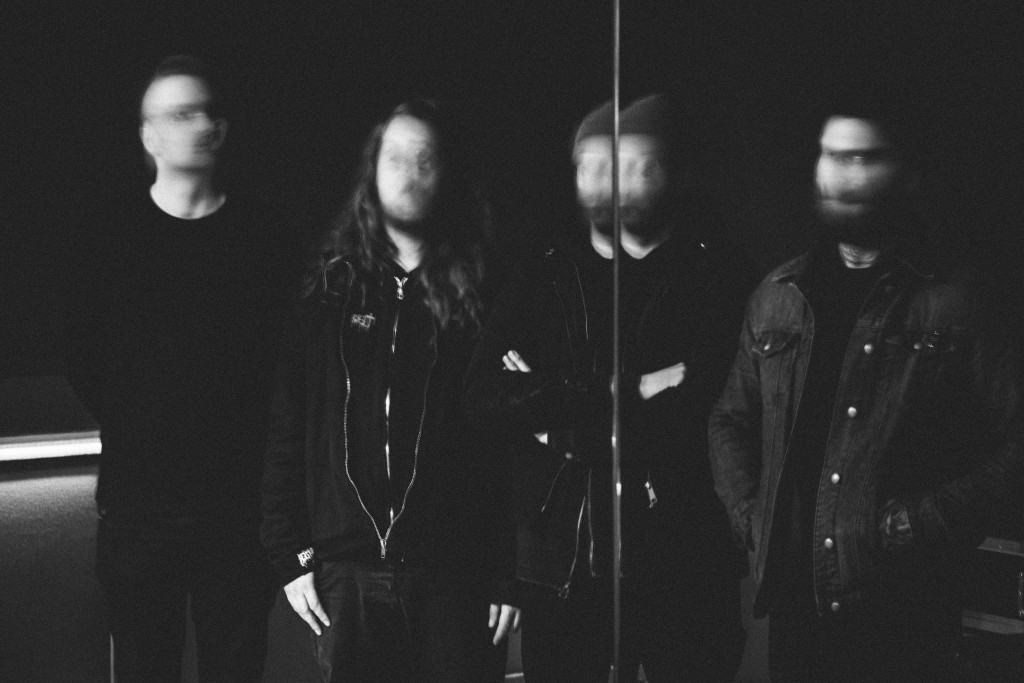 We continue 18 for '18, our feature showcasing eighteen Irish acts we're convinced are going places in 2018. Throughout January we're going to be previewing each of those acts, accompanied by words from our writers and an original photograph from one of our photographers. Next up, progressive hardcore quartet Destriers.
Photo by Colum O'Dwyer
As a hardcore fan, you often find yourself fighting genre jadedness. By its nature, every latest trend can seem yet another vessel that fits the sonic requirements but lacks dynamism or the genuine sense of vocal or compositional conviction that the foundations of punk are built upon. It might be the disjointedness of tech-metal sections ad infinitum, or it might be the kind of anti-experimentation trappings that allow a furious blast beat shoehorned in as an excuse to write a beatdown. In any case, hardcore punk has a history of being dragged down when acts dare to leave a certain set of subscene-dictated parameters.
That said, somewhere before jaded becomes a synonym for close-minded, you might be lucky enough to witness a band that revitalises your faith in a genre ideologically born out of boundary destruction; one who, before enough time has passed for your snap-judgement to ossify – two minutes, typically – expectation is flipped on its head. One such band are Dublin-based Destriers, who seamlessly engulf, to varying degrees, elements of black metal, death metal, sludge, crust punk, grindcore and noise into a progressive strain of hardcore.
Their 15 minute debut 7", Cynosure, came out at the end of 2016, displaying a late-era Napalm Death level of experimentation that lays side-by-side absolute vitriol and technical mastery. These attributes alone, with the occasional well-earned straight d-beat, however, would not a great hardcore band make in the absence of progressively-minded, inherently eclectic songwriting that ensures not one of its limited seconds are wasted; so you can rest assured that when that straight beat comes in, the head has earned its right to a cathartic bang.
Alongside acts like Galway's Ilenkus – with whom they recently toured in support of Swedish grindcore act God Mother – and Belfast's Hornets – with whom they share a bassist, Destriers are one of the brightest in a growing number of forward-thinking, boundary-smashing punk artists across Ireland. Stevie Lennox