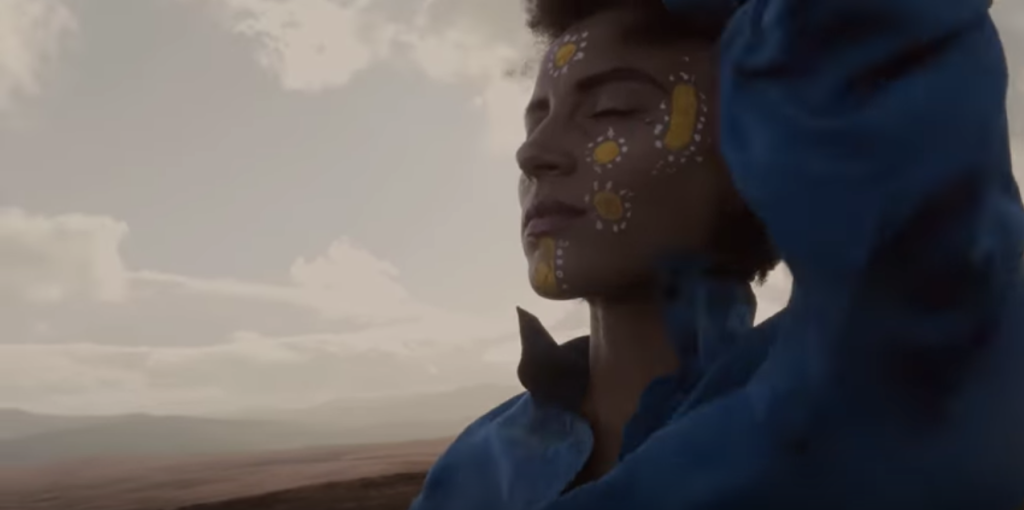 Loah has shared the video for 'Unveiled', taken from one of our top EPs of 2017, This Heart. Directed by Ellius Grace and choreographed by Jade O'Connor , the video stars Uchenna Chukwudinma and was filmed in London and The Sally Gap.
The video seems to document a slow, determined odyssey toward freedom and space as Chukwudinma walks away from the bustling, suffocating city and into the windy majesty of nature to be welcomed by a small community's embrace. It's a perfect pairing with one of the most subtly affecting songs from This Heart, a stripped back affair with Loah's voice being accompanied by the ever-wonderful Niwel Tsumbu who featured in the first episode of This Ain't No Disco in 2016.
In describing the concept behind the song and video to SoulBounce, Loah – real name Sallay Matu Garnett – explained: "[the song] is musically inspired by the Saharan blues of Mali and is a lyrical musing on the urgency to give life to our dreams and to our creative purpose, or leave this world unfulfilled."
On 5 March, Loah will join the likes of Bell X1's Paul Noonan, Lisa Hannigan, Saint Sister, Mango and J Colleran (FKA MMOTHS) for Imagining Ireland -> London at the Barbican Centre.