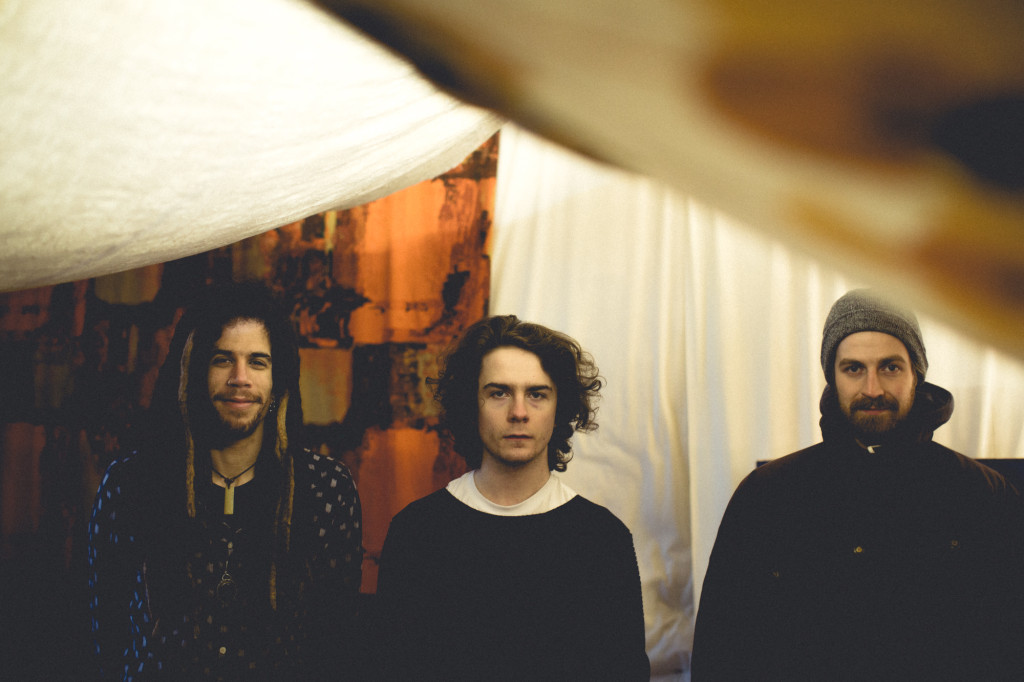 We continue 18 for '18, our feature showcasing eighteen Irish acts we're convinced are going places in 2018. Throughout January we're going to be previewing each of those acts, accompanied by words from our writers and an original photograph from one of our photographers. Next up, psychedelic jazz trio Electric Octopus.
Photo by Joe Laverty
Electric Octopus are an absolute delight who deserve as much time in 2018 as is available. Their modest mission statement to "take your mind on a weird and wonderful adventure" is surprisingly apt. Simply put, and this is meant in the kindest way possible, this is the perfect soundtrack to getting baked. Each of their compositions attempts to pull you on a voyage. It can at times it feels as though you're meandering, but there is this constant forward motion at play. It's all part of a long strange trip. The music has these large-scale ambitions and does so much more with just three people. Tyrell Black's guitar work is consistently sublime as evidenced by tracks like "Hexagon" from last year's Driving Under The Influence Of Jams LP. He has that rare talent of a hippie jam band guitarist to know exactly when the song needs some Hendrix and at what point enough is enough. Added to this you've got a dynamite rhythm section in the form of Dale Hughes on bass and Guy Hetherington on the sticks. The innate ability that they possess to lock into the groove is astounding. Most impressively, however, the mean length of their songs. These pieces comfortably approach the twenty-minute mark and yet they don't drag. Instead, they become these delightful mini-epics which can perfectly accompany almost any situation.
Fortunately, they have been incredibly prolific in the relatively short existence. In December 2017, they dropped the four and half hour Line Standing album. Since 2016, they've released four EPs and two full-lengths. Combined, these releases clock in at over 15 hours of original material and for much of it to be as rich and exciting as it is is staggering. If you're willing to give them your attention, they'll pay you back in frankly obscene dividends. You've got stellar musicians releasing dense, rewarding songs at an alarming pace. What more can you reasonably ask for? Will Murphy