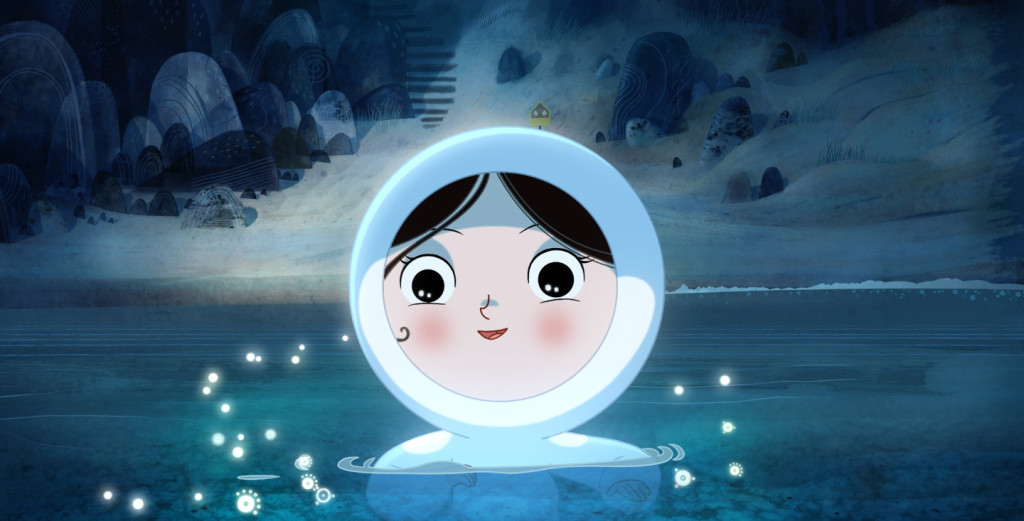 Among the Irish nominations for the 90th Academy Awards, announced this week, was The Breadwinner, up for Best Animated Feature, from Kilkenny-based animation and design studio Cartoon Saloon. Based on Deborah Ellis' novel, it follows a girl in late-90s Afghanistan whose father is unjustly arrested by the Taliban authorities, forcing her to pass as a boy in order to support her family. The film, which will receive its Irish premiere at the Dublin Film Festival next month and a wide release later in the Spring, is the company's highest profile feature yet.
In terms of Oscar nods, that makes it three out of three for Cartoon Saloon, who also received nominations for their previous two features, Secret of Kells (2009) and Song of the Sea (2014), both directed by Tom Moore (Kells was co-directed by Nora Twomey, who's responsible for The Breadwinner). In the end, both films were beaten by the American big lads, Pixar's Up and Disney's Big Hero 6 respectively.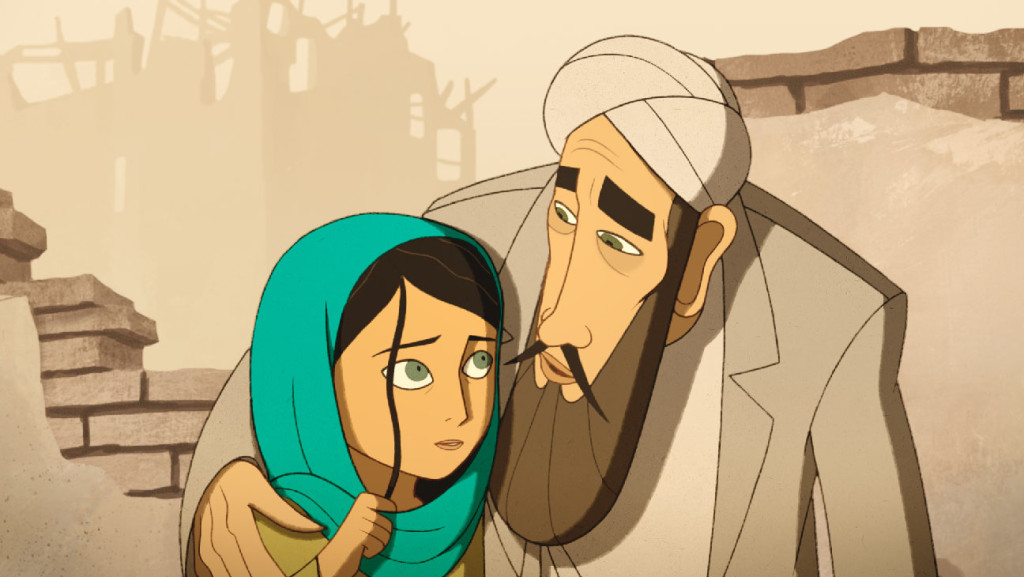 The Breadwinner's politically conscious story has broad international appeal — Angelina Jolie's executive producer credit helps — and its attention will hopefully steer viewers towards Saloon's existing output, worthy animations in their own right. The Middle Eastern setting marks a departure from the native locations of previous features, but they were hardly parochial in the first place. An international outlook was present in production, Saloon working with French, Belgian and other European film boards and animators, but also in story, bending Celtic folklore into broadly appealing fairy tale scenarios, featuring brave little boys, perilous unknowns, monsters and magic, all rendered in gorgeous hand-drawn animation.
Of the two, The Secret of Kells is more straightforward. It's set in 9th-century Ireland, at the Abbey of Kells, a settlement of villagers and worshippers presided over by Abbot Cellach (voiced by Brendan Gleeson). Cellach used to be a talented illuminator, contributing intricate illustrations to manuscripts, but now he only draws schematics for his precious stone wall, the Abbey's towering protection against the pagan Vikings, or 'North Men', pillaging across the island.
The Abbey's nephew, Brendan (Evan McGuire) spends most of his time goofing off, listening to the scribes tell compelling legends, like that of Brother Aidan, a master illuminator responsible for the ancient, sacred Book of Iona, whose pages can apparently convert the worst of sinners. When the gentle, witty Brother Aidan (Mick Lally) arrives at the Abbey to seek refuge, his passion for calligraphic beauty inspires Brendan and irritates Cellach, who would rather everyone just get on with their work on the wall, the only thing capable of saving the civilised and the pious.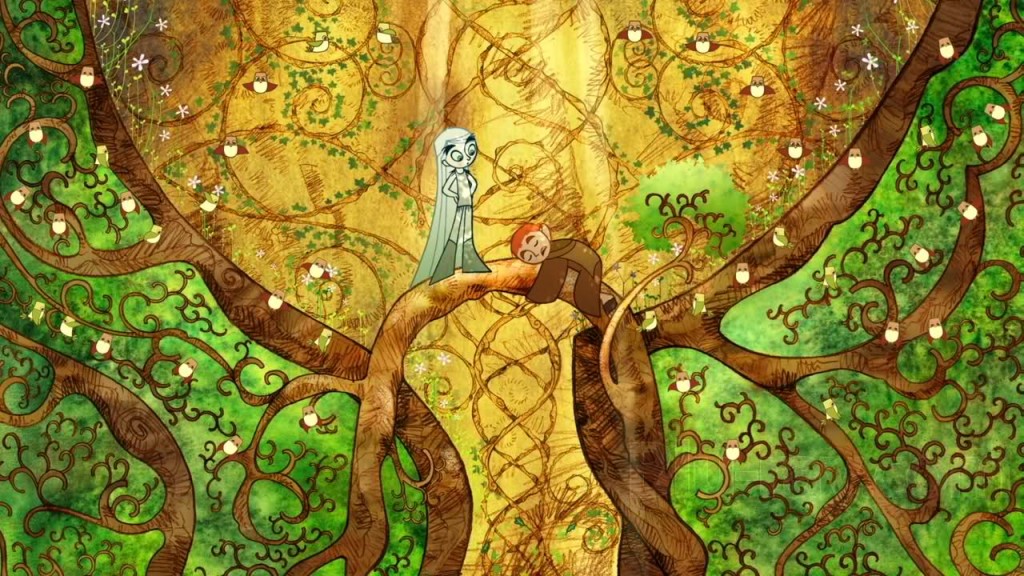 Beyond the wall lies the forbidden forest, where an eager Brendan goes in search of supplies to help furnish the Book's blank pages, meeting an ancient spirit who takes the form of a young girl named Aisling (Christen Mooney). While faceless barbarian hordes draw closer, Brendan faces the dark forces of the woodland in his devotion to textual illustration.
The adventure is rendered in bushy greens and warm candelit oranges, watercolour backgrounds with scratchy line detail, composed in looping circles and squares. Treetops bend like ecclesiastical arches, and the patterned character design suggests the slotted shapes of stained glass windows. The childs' eye perspective produces exaggerated proportions, like Cellach's towering column posture, and at its most dynamic the film acts like a illumination come to life. At one point, trying to steal Crom Cruach's magic eye, Brendan draws his way out of danger, a meta-nod to the theme of artistic expression as a means of survival. Secret of Kells is a film about faith, and not just the religious kind.
Song of the Sea, Cartoon Saloon's second solo feature , alongside three collaborations with other European studios,  is more ambitious and detailed, in both style and feeling, and deserves recognition as one of the best animated features, anywhere, in the last five years.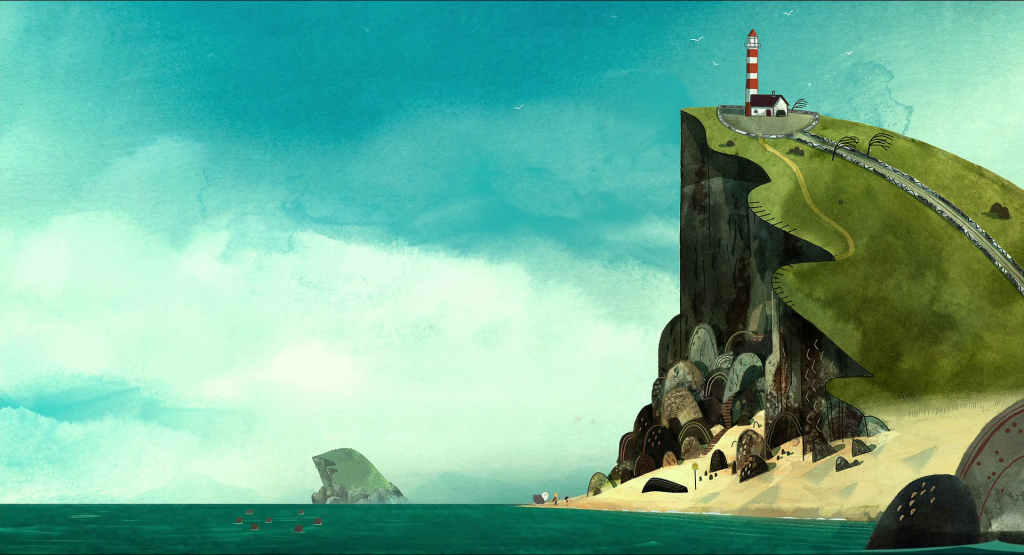 Conor (Gleeson again) is a widowed lighthouse keeper who lives with his son Ben and mute younger daughter Saoirse. His wife Bronagh was a selkie, a race of mystical sea-dwellers who can transform into seals, and so too is Saoirse, whose birth marked Bronagh's disappearance into the sea and presumed death. Years later, Ben is resentful of his sister, blaming her for their mother's absence, and Conor is still stuck in the fog of grief. When Ben and Saoirse are taken into the city by their busy-body grandma, they sneak off for an adventure that involves magic coats, faeries, and sleeping giants.
The figures of Sea are more detailed, and the frame is packed with rich blues, whites and purples, the surf, smoke and aerial motion given life with Saloon's distinctive swirls. The family drama — a damaged father, the buzzardy, fussy grandmother, the rift between the siblings — is convincing, and folded elegantly into the mythological borrowings, paying off in the ending's moving embrace of remembrance and acceptance.
There are delightful details too, like the old Great Seanachai, whose endless hair stores a story in every strand, or the jars of bad feelings hoarded by the owl witch Macca, animated like little swirling thunderclouds, and advocating a message of emotional literacy to children (and adults) a year before Pixar's Inside Out.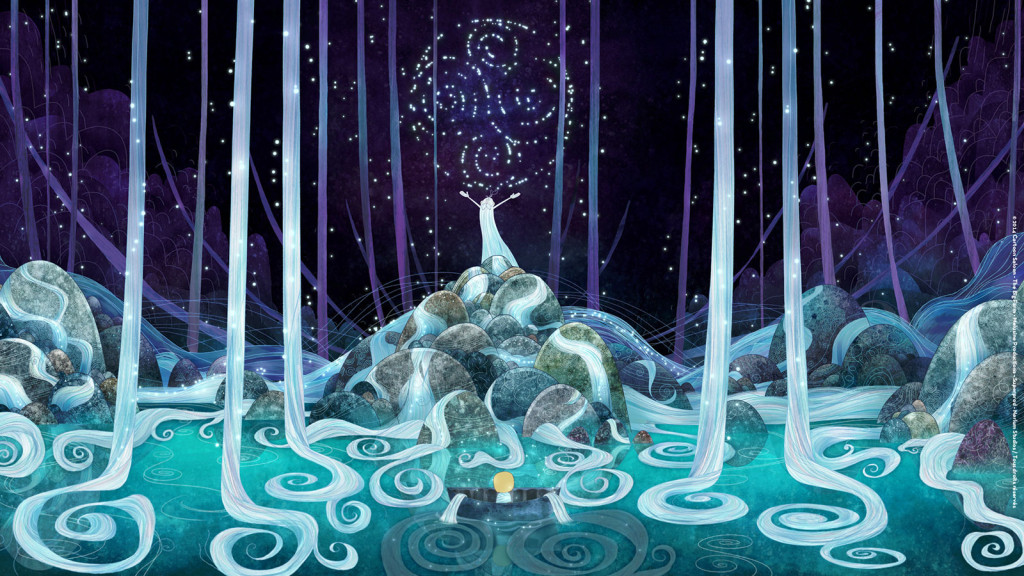 And boy, there are emotions, as the family works through issues of remembering and forgetting, the security of 'safe' children versus the pull of their destiny. Ben is marvelled to see that the tall tales his mother tucked him in with are actually real, his and Saoirse's exploration of the magical underworld with plot-pivotal songs and notes, learned in childhood, doubling as a form of long-desired maternal discovery.
The Secret of Kells and Song of the Sea share a belief in storytelling — written, drawn, or sung — as a form of preservation, a kind of buoyant protection against the terminal pull of history, loss and, perhaps, Academy oversight. Paddy Power has Coco at 1/14, so that optimism will come in useful. Conor Smyth
The Secret of Kells is available to rent and buy on DVD and online platforms and Song of the Sea is available to stream on Amazon Prime. The Breadwinner will be screened at the Dublin Film Festival on Feb 22nd and released in UK/Ireland on May 25th.