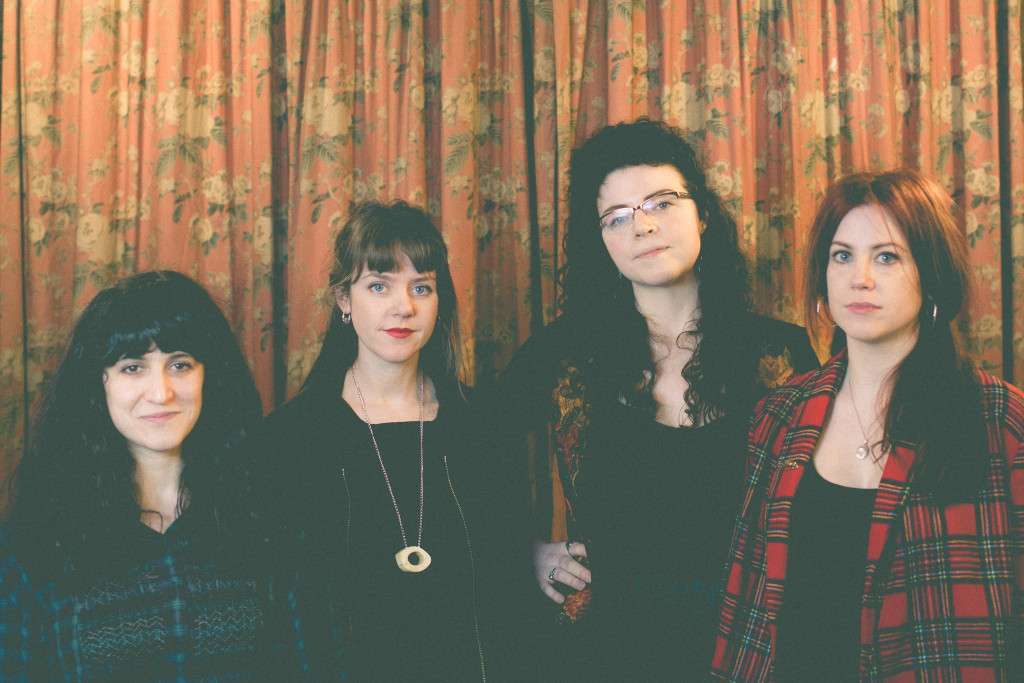 We continue 18 for '18, our feature of showcasing eighteen Irish acts we're convinced are going places in 2018. Throughout January we're going to be previewing each of those acts, accompanied by words from our writers and an original photograph from one of our photographers. Next up is Dublin/Belfast quartet Landless.
Traditional music has experienced somewhat of a renaissance over recent years, with artists such as The Morning Tree, Rue, Lisa O'Neill and Martha Wainwright waving the flag proudly. Arguably spearheading this, however, are Dublin/Belfast-based Landless. The four-piece, comprising of Ruth Clinton, Meabh Meir, Sinead Lynch and Lily Power, have been garnering international attention since the release of their self-titled debut EP in 2014, and recently toured churches throughout Lille and Berlin, as well as playing fistfuls of shows across home soil in a diverse range of venues.
Sure, it may be the new year and a time for renewed optimism, but Landless offer listeners the chance to escape to long lost times with their traditional unaccompanied harmonies. The band draw from a wide range of influences, including Irish, Scottish, English and American traditions and originally arrange nostalgic songs, whether they be popular, unusual or simply underloved in the archives. Previous EP Landless and standalone single 'The Female Convict' challenge archaic preconceptions of what traditional Irish music is, as well as illustrate an increasing disposition for experimentation with harmonies and rhythms. Lyrically, Landless are not afraid of embracing their dark side, and are admittedly rather encompassing in their choice of themes, singing murder ballads to emigration songs and pieces on death and lamentation.
Whatever their illusive upcoming debut holds, we can be sure that Landless will be ones to watch over the coming year. Evocative, celestial, ethereal and, above all, extremely resonant, Landless will be ready to provide a warm embrace and whisk us to windswept, remote, rural Ireland and away from whatever the murky future challenges us with. Dominic Edge