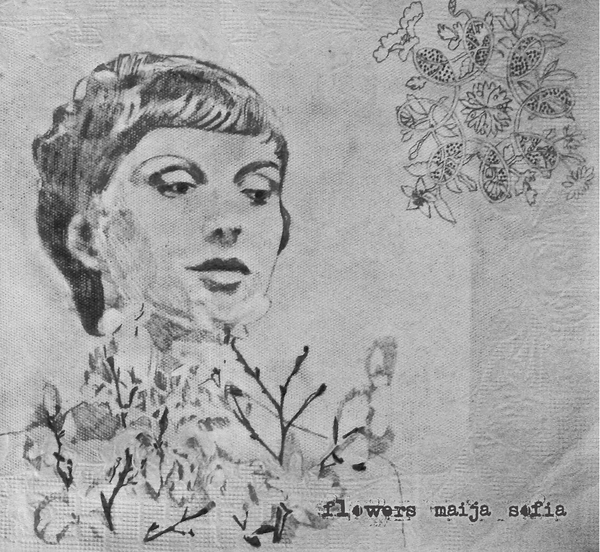 Maija Sofia has teamed up with ambient folk songwriter Kerry Devine for a split 7″ released via Trapped Animal. 'Flowers' is the first new music we've heard from the Dublin-based, Galway native songwriter since last summer's 'Persephone'.
One of our 17 for '17 picks last year, Sofia's brand of literary, emotive folk music is given a dynamic lift this time round with the aid of a full band, a new venture for the artist that has paid off massively. In describing the song and her decision to bring in some more players, she said, "The lyrics of 'Flowers' came to me on a four hour train journey through Wales after reading Angela Carter's 'The Bloody Chamber'. It's an intensely personal song about trauma and violence, ironically –  it's also the most poppy song I've ever written. It was my first time recording with a full band, I wanted to disguise the darkness of the lyrics under a sort of Phil Spectorgirl-group style wall of sound."
The dark, poetic lyrics set to the backdrop of an upbeat, melodic tune makes for a bittersweet contrast and a chorus that you'll be glad to have stuck in your head for days to come. Paired with the stunning 'Vehicle' from Devine on the other side of the very limited 7″, 'Flowers' is Sofia's most assured, affecting work to date.
You can purchase the 7″ via Trapped Animal's store here.
Sofia and Devine will continue their Flowers tour this week with shows in Cork, Galway and Dublin. Check the dates below.
25 Galway, Roisin Dubh
26 Dublin, Anseo