Articles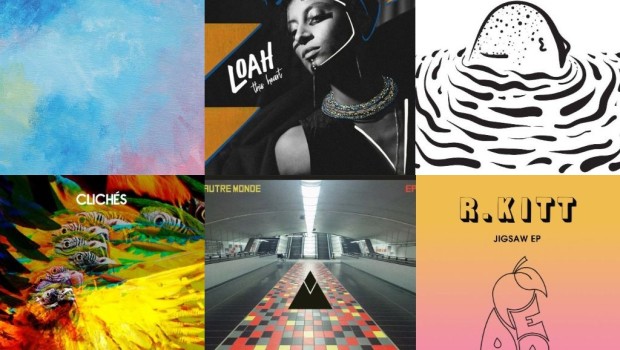 Published on December 22nd, 2017 | by Eoin Murray
0
The Thin Air's Top 15 Irish EPs of 2017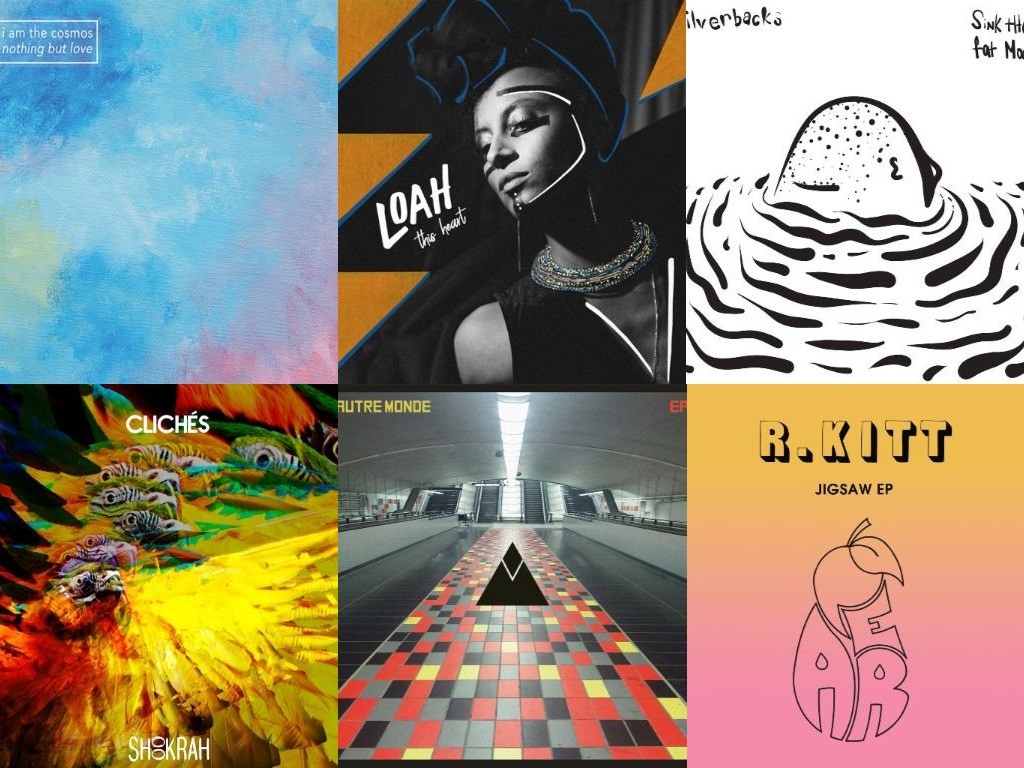 Looking back at the sheer breath and wealth of EPs that were released from artists across the country this year made us giddy with joy and excitement. The boundless evolution of style, diversity, experimentation and confidence on display in 2017 was as momentous as we had ever seen or heard and, as such, narrowing this list down to 15 was no easy task. The following is a list of artists who we felt pushed themselves to new, ambitious heights and creative territories this year, who delivered both on record and in live settings and who proudly represented the fecund growth of scenes that found new, triumphant voices in the past 12 months.
Kudos must also be given to the independent and tireless labels that operate on this island for ensuring that all of this music reaches as many ears and venues as it can, both at home and abroad. Without them, getting access to the incredible wells of talent that we find on this list – as well as in our top tracks and LPs of the year – would be impossible.
Without further ado, please enjoy our Top 15 Irish EPs of 2017. There's something for everyone in here, from cosmic disco and house and soulful hip hop to artful post-punk and indie rock. What a year. We'll see you all in 2018.
15. Tuath – Things I Don't Know
"While it falls under the overarching "Alternative Rock" category on Soundcloud, Things I Don't Know by Donegal's Tuath is an EP that comes from a place far beyond your standard alt-rock fare. Marrying blissed-out 'gazey textures with sax, verb-drenched vocals and a droning fog of psych fuzz over four tracks, the twenty-five minute release sees the Robert Mulhern-fronted outfit occupy a sonic plain that resists convention in favour of inspired overcast escapism." – Brian Coney
14. Carriages – Movement [Homebeat]
"Spearheading an experimental folk aesthetic that comprises nature, open spaces and facets of the modern world, their music masterfully blurs the lines between the external world and internal processes, as well as electronic textures and organic sounds." – Brian Coney
13. Jafaris- Velvet Cake [DFL Records]
"Percy Chamburuka AKA Jafaris' brand of soulful hip hop puts him at front and centre of Ireland's exciting and rapidly evolving scene. Velvet Cake is replete with lush, textured production with plenty of nods to R&B and trap while still maintaining a singular sound that channels the frosty electronics of Dublin's wider musical communities. Lyrically, he is honest and heartfelt and each line is delivered with considered flow whether he is rapping or singing." – Eoin Murray
12. Galants – Galants [Zen Ten]
"Evoking the varyingly shaded, feedback-soaked lulls and barrages of Dinosaur Jr., Teenage Fanclub, My Bloody Valentine, Sonic Youth, Swervedriver and Yo La Tengo, the band have caught our attention on numerous occasions of the last couple of years." – Brian Coney
Read our Track Record feature with Ruairi Paxton to get a feel for some of his influences here.
11. R. Kitt – Jigsaw [Pear]
"Released on the shiny, sparkly and new Dublin collective and label, Pear, Robbie Kitt's Jigsaw EP  is one of the strongest house releases to come out of the country this year. Along with Replete's Zizek at the Discotheque, Colm K's Heights and Phare's Higher, Jigsaw's bright synth melodies and snappy percussive workouts are testament to the quality house music in Ireland at present. Dublin, and the rest of the island, is indeed Bubblin'" – Eoin Murray
We played the title track from Jigsaw in episode 24 of The Thin Air's Death Culture Blues on Dublin Digital Radio, which you can listen back to here.
10. Comrade Hat – Old Amsterdam
"Capturing the curious quality of a solitary city traipse on the continent, the video for 'Old Amsterdam' by Derry's Neil Burns AKA Comrade Hat is as uniquely dreamlike as the track in itself. An experimental ambient-pop impression, it's a nicely layered, bittersweet ode to the eponymous city, bridging 'old-world nostalgia and knowing, 21st Century detail'." – Brian Coney
9. The Sunshine Factory – Cruelest Animal [Sunshine Cult Records]
"Towering out of the speaker like some meta-diegetic music recorded live from a cave to soundtrack a climactic David Lynch scene." – Stevie Lennox
Read our interview with The Sunshine Factory here.
8. Gumshoe – Sun Kisses The Moon [Wooden Spoons]
"Delightfully odd vocal samples, sparse rhythms and brittle melodies course throughout its seven tracks. 'a divisive nature' is captivating with its stumbling bass throb and Gold Panda reminiscent melodic samples. 'cherrylane' is pure hypnosis with its languid keys, trills and swoops, jazz samples and a surreal spoken vocal detailing someone's first experience of LSD." – Eoin Murray
7. Autre Monde – Autre Monde [Popical Island]
"Undeniably referential to contemporary pop & art-rock from the mid-sixties through today. Indeed, they make an art out of mining genuine originality from a breadth of genre touchstones like Talking Heads, Can or Pavement, simultaneously giving a nod to underground movements like CBGBs new wave & post-punk era, and early K Records jangle-pop, via the medium of that old chestnut: mastery of craft." – Stevie Lennox
6. Fehdah – Like No Other [Hipdrop Records]
"The comparisons to Erykah Baduh are unavoidable, with all the sleek boho modernity that implies, but there's also the smooth lines of the revolutions in Neo soul and R&B. It's all about texture and it seems anything goes as long as it complements the final product." – Eoghain Meakin
Read our full introduction to Fehdah FKA Feather here and our interview with the mighty Hipdrop records team here.
5. Elaine Mai – The Colour of the Night
"Snappy, intoxicating and beautifully unique. Most of all, it demonstrates Elaine's confidence and progression as a solo artist." – Paula Murphy
Read our full review of The Colour Of the Night here.
4. Shookrah – Clichés
"Cork six-piece Shookrah have always brilliantly blurred the lines between R&B and throwback soul with a decidedly more forward-thinking approach. Taken from their forthcoming Cliches EP, 'Gerascophobia' falls under that bracket, blending psych-soaked textures with a first-rate prog-tinged pop groove." – Brian Coney
Read our interview with Shookrah here.
3. Silverbacks – Sink The Fat Moon [PK Miami Records]
"A plinking, squalling five-track sweep of scuzzed-out tangents and lo-fi passages, it marries the patent – yet very impressively wrought – imprint of the likes of Parquet Courts, Sonic Youth and Pavement in fine fashion, revealing a band whose knack for forging something new from the aforementioned influence is really a delight to behold." – Brian Coney
Read our introduction to Silverbacks here.
2. Loah – This Heart [Ensemble Music]
"An effortless blend that draws on elements of eminent female artists such as Grace Jones and Fiona Apple as well as her own own classical music training. What she dubs 'ArtSoul' – soul music, which incorporates the scope of all the musical art that Loah loves, including classical, folk, blues – is a carefully curated mix of different sounds and different cultures." – Aoife O'Donoghue
Read our full review of This Heart here and Zara Hedderman's interview with Loah here.
1. I Am The Cosmos – Nothing But Love [Art For The Blind]
"Another masterfully propulsive, slickly effort from the pair. Each track here is straight-up dancefloor fire and no mistake." – Brian Coney
Read our interview with I Am The Cosmos while listening to their stellar The Thin Air guest mix here.