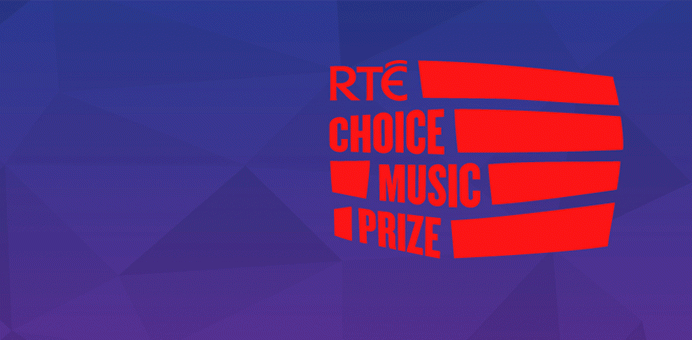 Since the inception of The Choice Music Prize – now in partnership with national broadcaster RTÉ – in 2005, the list of victors has been exceptionally varied making it close to impossible to cast a definitive answer on who will claim the bountiful cash prize and honour of releasing the best Irish album of the year. Over the last thirteen years, artists as diverse as Julie Feeney to Rusangano Family and The Gloaming to Villagers have won for their outstanding musical output.
On paper, the ten albums nominated for 2017 can be broken down into as the following; seven hours and thirty-three minutes of music, 110 songs, five debut releases, three previously nominated artists, and a myriad of genres exploring the soundscapes of traditional, neo-folk, electronica and pop-rock, to name but a few.
The winner will be revealed at the ceremony which will take place in its Dublin homestead of Vicar Street on March 8th, and will be broadcast on a special programme on RTÉ 2FM. Get familiar with the albums nominated in our breakdown of the RTÉ Choice Music Prize, Irish Album of the Year 2017.
Words by Zara Hedderman
Come On Live Long – In The Still
(Self-Released)
Over a four year period, Come On Live Long worked intensively on In The Still, the follow up to their acclaimed debut album. This lengthy process was due to the band living in various locations along with fine-tuning their songwriting, developing the songs, recording and then re-recording to ensure that every tonal element of the ten tracks worked impeccably as a body of work. The attention to detail is evident throughout the gorgeous textures which are commanding and encourage its audience to devote their attention entirely to the arrangements.  It is an ambient feast that fans of Weyes Blood's immersive style of meditative melodies would certainly be enthused by.
Fangclub – Fangclub
(Universal)
One of the rock-pop contenders seeking the title of Irish album of 2017 is Dublin trio, Fangclub. Their self-titled debut garnered the attention and subsequent backing of major label Universal, whose input will have undoubtedly helped in the band building a widespread listenership. Their sound is steeped in the early to mid-2000s sonic style; angsty riffs, unapologetic instrumental intensity of persistent percussion and tetchy guitar akin to Royal Blood and Foo Fighters. The trio have been savvy in the path they paved to their nomination by writing songs that have an instant familiarity to them and by being selective in the venues they play in the lead up to releasing their highly anticipated record.
Fionn Regan – The Meetings of the Waters (Abbey Records)


The Meetings of the Waters is the second album by Fionn Regan to be nominated following his debut The End of History's defeat in 2006 to The Divine Comedy's Victory for the Comic Muse. On his fifth record, Regan incorporated interesting cosmic and meditative arrangements to the melodies, adding extra flourishes to the songs. As ever, his lyrics are thought-provoking, sincere and a hearty reminder of why he is one of the country's finest songwriters. Regan's experimentation in his production style with this record has brought forth some of his most gorgeous compositions to date.
James Vincent McMorrow – True Care
(Faction Records)
As the artist with the most nominations under his hat – True Care is McMorrow's fourth album to be in with a chance to claim the prize – could this finally be the year for James Vincent McMorrow? Released a mere nine months after We Move, True Care was his attempt to usurp regular record cycles and to get his new material out while it was fresh. The nature of this record draws a likeness to James Blake and Justin Vernon whilst meshing elements of R'n'B with futuristic soundscapes which venture between full bombast to stripped back arrangements highlighting McMorrow's distinct falsetto against soft piano melodies.
Lankum – Between The Earth & Sky
(Rough Trade)
Following a change of name and a move to Rough Trade, Dublin-based quartet Lankum continued to bring forth the traditional side of Irish music into a contemporary context and to new ears by marrying the folk songs which have been passed down from previous generations with thoroughly modern production methods and arrangements. Between The Earth & Sky is an immensely immersive record that is earnest in the emotions in each song. Their ability to captivate is effortless; the musicianship and vocals on this album are mesmerising and extremely heartening.
Marlene Enright – Placemats & Second Cuts
(Self-Released)
Hailing from Cork, Marlene Enright's debut Placemats & Second Cuts is possibly one of the lesser known records amongst the nominees. That is the beauty of these awards as it highlights some of the albums that may have gone a little under the radar. A comparison to Enright's vocals to the softer tones of Cathy Davey come immediately with the musical arrangements being reminiscent of Feist's early output. There is a vast plain of instrumental elements to unearth playful interplays between shakers, clapping and grounded bass lines and percussion patterns. Enright doesn't stick to one particular mood throughout the record, offering the listener a fully formed and developed body of work.
New Jackson – From Night to Night
(All City)
New Jackson is David Kitt's musical reinvention. Where he previously dabbled in adding subtle electronic elements to his songs, From Night to Night is fully committed to a heftier sound. The eleven songs, which are predominantly instrumental mark a total transformation in Kitt's trajectory, one that he has slipped into with tremendous ease. It is an intense record and at seventy minutes it's the longest on the list, it may take a few listens to become fully invested in but given time it is a grower.
Otherkin – OK
(Rubyworks)
The debut album from Dublin pop-rock quartet Otherkin was lauded by the band as a collection of "simple songs with aggression and passion." Since they began trickling singles and EPs out back in 2015 the boys have taken their guitar laden tracks from television adverts marketing make-up to the stage of Slane Castle where they were one of the supporting bands for Guns N' Roses. Their commerciality has meant that Otherkin have been afforded the opportunity to have their album span a diverse audience and garner mass attention from domestic and international media.
Ships – Precession (Ships Music)
Dublin based duo Simon Cullen and Sorca McGrath finally shared their long-awaited debut,  Precession  six years after they initially attracted domestic attention from a select few influential voices in the music circuit. Having had time to experiment and hone their sound, long standing fans of the band were sees a natural progression in Ships' production which brings a perfect blend of synths, infectious percussive rhythms and gorgeous tones in McGraths vocal. This is an atmospheric album abundant with melodies that will last in your consciousness long after you hear them.
Talos – Wild Alee (Feel Good Lost)
Since Eoin French released 'Tethered Bones' back in 2014 his sensibilities as a songwriter broadened considerably. Wild Alee is haunting and intricate in its minimalism, it's ethereal and inviting; all of the qualities that make an album inviting and timeless. The mastery of French's debut may possibly clinch the Choice Prize for the Cork musician as this was one of the more favoured Irish releases of last year.