Features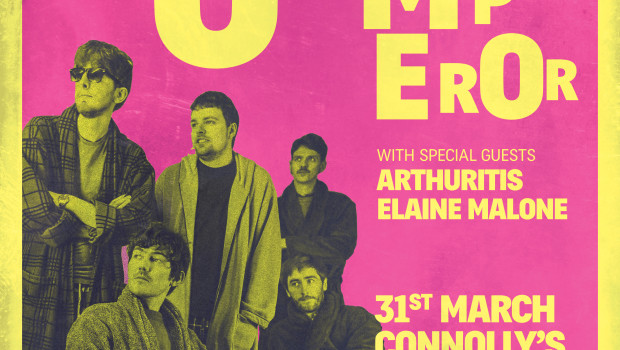 Published on March 30th, 2018 | by Stevie Lennox
0
Making It Rain: A Chat with O Emperor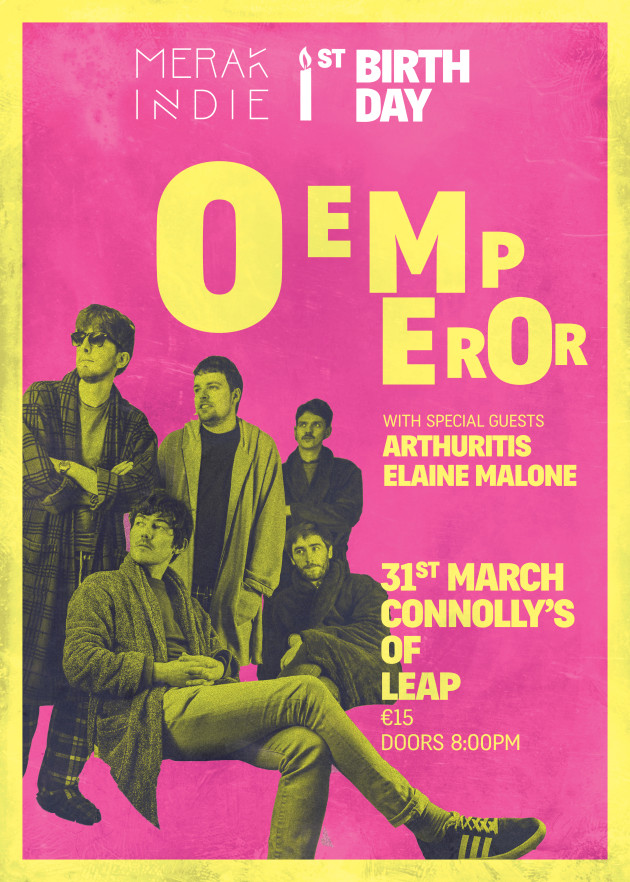 The trajectory of
O Emperor
is rooted in familiar origins. They did what schoolmates do and formed a band. That band were picked up by Universal shortly after, landing them a #6 in the Irish album charts. They took their time and constructed a studio for the follow-up.
here's a point where the Radioheads & Beatles' of this world effortlessly toe the line between artistic and commercial success, and its often the dependence and freedom of a studio itself to bring out the alchemy present in the band. Those moments where everything seems to magically synergise at once can't be replicated – and what if you all forgot what you did, and weren't recording.
Obviously, it's a hyperbolic comparison, but this underscores the key that great bands – and almost a decade into their time together, we can categorically state by now, O Emperor are certainly that – that once you've reached a comfortable place in pop songwriting craft, you can burrow into fascinating & innovative creative places.
They dug in their heels from very early on, and seemed to grasp very fully the fleeting nature of the music business – artists, started to experiment, just as they did in on their second album. This is evident early as the video for 'Switchblade', a pointed satirical animated short on the music industry. January yielded their first single in three years, the Afrobeat-flavoured groove of 'Make It Rain' – a stark contrast from their early music, which, while still inclined towards genre experimentation, at its most commercial leaned towards psych-hued atmosfolk.
Ahead of their headline slot tomorrow, March 31, for the first birthday show of Cork promotion Merakindie at Munster venue of the year, Connolly's of Leap, Stevie Lennox had a quick chat Paul Savage with O Emperor.
To what degree did building your own studio help you artistically?
We've always wanted to record ourselves as it gives so much more time and freedom to create something. I think even your own inexperience of engineering at the beginning can bring about a uniqueness to a recording. When we had opportunities to record in other studios, with varying degrees of success, it often felt a bit rushed or the character of the band was softened or cleaned away. With that view, we built a studio after the release of our first record Hither Thither and ever since it's been our way of writing, by taking the time to rehearse the songs and then record at leisure. Recording fundamentally should be about having the craic, so having your own ramshackle hovel to hang out in really is the secret.
Was there any catalyst for this embracing of spontaneity?
I guess it started by not having any new songs or ideas for this record. After spending so much time writing and honing the sound of Vitreous, I think there was a little bit of a mental block or fatigue in terms of 'crafting' songs and building them up the traditional way. There wasn't a conscious effort to abandon the old way with this new album, we just started meeting up to jam and I would record the sessions on my phone.  Then after listening back to them, we started to really enjoy the ad hoc spontaneity of the band not following any structure at all.  We were beginning to be influenced more and more by bands like Can and other krautrock stuff, so that repetitive groove and meandering cathartic nature naturally started to jump out of the jams and lead us to the approach of just recording everything live and try to capture something completely in the moment.
Do you write on a regular basis, or is it more when the creative impulse forces you to enter new 'writing phases'? Are you subject to creative or musical obsessions from time to time?
Personally I have gotten back into writing in bursts at home, making demos, and so on. But as a band, because it's often harder to meet up, I think we'll probably continue this new way of just trying to record something live and almost do the 'writing' afterwards in the editing or overdub stage.
I guess by being around each other and talking about music we do happen to collectively go through different influences at times. For the last few years we have been listening to a lot of African music, especially the funk and rock stuff of the 70s. This sound has popped up in the new single 'Make It Rain'.  Your musical influence at the time of recording can have a huge effect, as I think maybe if we hadn't been in that head space from listening to those records, the jam that 'Make It Rain' came out of, listening to it back may have been overlooked a few years ago.
You're playing Merakindie's first birthday party at Connolly's of Leap – what are your plans for the year going forward beyond that show and the most recent single, in terms of further releases or touring plans?
We're going to be playing a few Irish festivals this Summer which will be announced soon. In terms of releases, we'll have a few singles out over the coming months before the album, which will be out later this year.
For those who've not caught you live before, what can be expected from the O Emperor live show in 2018 compared to previous incarnations?
We'll be playing a lot of new songs from the next album so they will definitely be shaping the gigs. Already playing some shows this year there does feel like there's new relaxed energy in playing and being slightly looser is refreshing. Previous shows we sometimes had a fucking orchestra with us, so I guess this will be slightly different! The ethos of 'that's some effort' is now influencing the shows.
Tickets for Merakindie's First Birthday Party at Connolly's of Leap are available from Dice.fm, and you can check out more details over on the event page. O Emperor headline, with support from psych-folk singer-songwriter Elaine Malone and cosmic being, Arthuritis.