Features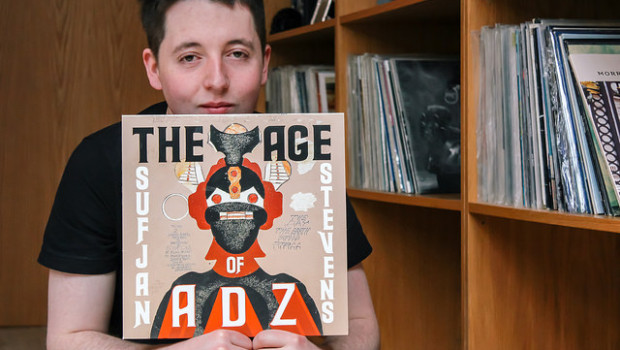 Published on March 29th, 2018 | by Loreana Rushe
0
Track Record: Jack Rudden (Search Party Animal)
In this instalment of Track Record, we hang out with Jack Rudden from Search Party Animal while we he talks us through some of his favourite records, from Slint to Sufjan Stevens. Photos by Zoe Holman.
Sufjan Stevens -Age of Adz
This is a perfect album. You can disagree if you like, but that will not change the fact that this is a perfect album. I don't know where to begin with this one really. I could talk about every track on this double LP for hours. There's just so much to cover. The gorgeous lyrics, the seamless combination of baroque orchestration and synthesizers, the fact that Sufjan is perfect. This album is the musical equivalent of a best friend. You could bare your soul to them, confess your love for them, even get unreasonably angry at them, but at the end of it all, they would still love you and furthermore just want to party with you all night. If you have a spare 25 minutes in your day, I insist that you listen to Impossible Soul. The production is as intricate as it is gorgeous and the lyrics will make you want to weep, but also dance until the sun dies.
I repeat: This is a perfect album.
Neutral Milk Hotel- On Avery Island
Honestly, I didn't really like NMH that much when I first listened to them. I thought Jeff Mangum's voice was kind of annoying and the idea of Folk-Punk seemed slightly tacky. A few months later I gave them another go, and fell in love. Mangums voice was no longer a harsh nasal whine to my ears, it was instead a vessel that carried some of the best lyrics I had ever heard. Frank, poetic and at some points bizarre ("I'm tasting Naomi's perfume, it tastes like shit"), Mangums lyrics will forever bewilder and inspire me.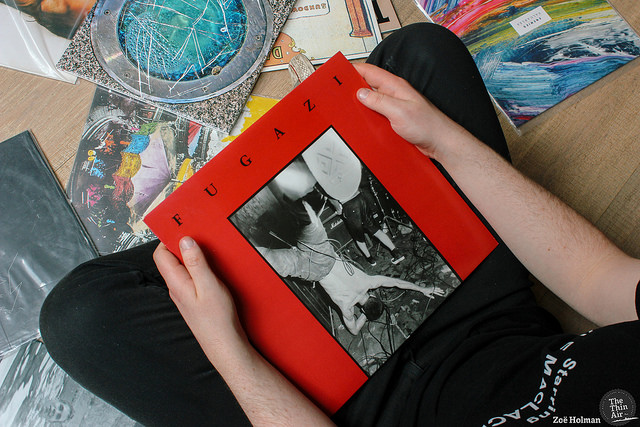 Fugazi – Seven Songs
In 2013, my parents enrolled me in a Gaeltacht in Donegal. I was staying in a house with 11 other boys, including two other members of Search Party Animal; Adam and Jamie. The three of us loved The Ramones at the time – and for this reason one of the older guys, Alex, befriended us. He took it upon himself to show us some other punk bands, including Fugazi. I clearly remember being sat on my bed as Alex blared the albums opening track, "waiting room, and being in awe. I hadn't heard punk like this before, with unexpected pauses and intricate drum grooves taking the place of the chaotic blast beats often found in the genre. Alex, you live in China now, but in case you are reading: thanks for showing me Fugazi.
Slint – Spiderland
Have you ever listened to an album for the first time and known that there will never be anything quite like it again? That's how you should feel when you initially hear "Spiderland" I was on holiday when I first heard this album. I can't remember who recommended it to me, perhaps a stranger online after I expressed an interest in Post Rock. As those first spoken word vocals crept over the peculiar clean electric guitars, I felt a sense of unease. Despite this, the album became the soundtrack to the rest of my year. You find something new with every listen. A subtle guitar part you didn't notice, a slight mistake, or the true intention of some of the lyrics. This album is in a league of its own, I have nothing to compare it to.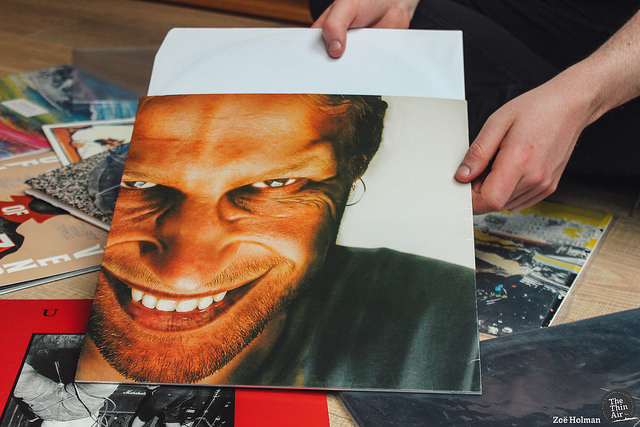 Aphex Twin -The Richard D. James Album
A huge problem I have is concentrating, particularly when studying. However, due to my procrastination, I discovered Aphex Twin. I should have been studying for my Junior Cert, but decided to read an article about hidden messages in music. A section of the article mentioned that Aphex Twin had converted a picture of his face into an audio file and used it in a song. My interest was piqued, and I needed to know more. I chose this album of his at random, and I was obsessed. I didn't even really like electronic music at the time, but there was something different about this. Everything sounded so alien, and the percussion seemed to bounce around my brain as I listened. If it wasn't for this album, I probably wouldn't have started listening to electronic music at all.
Death Grips – The Powers That B
In my early teenage years, I had a certain level of disdain for hip-hop, but around the age of 15/16 I began to broaden my horizons, listening to Tyler The Creator, Earl Sweatshirt and Kendrick Lamar. I enjoyed all of these artists, but often felt that the production on their tracks didn't quite have the 'umf' present in the heavier stuff I was listening to. Enter Death Grips. This three-piece from Sacramento are essentially what happens when you give Minor Threat and Nine Inch Nails the task of making a hip-hop album.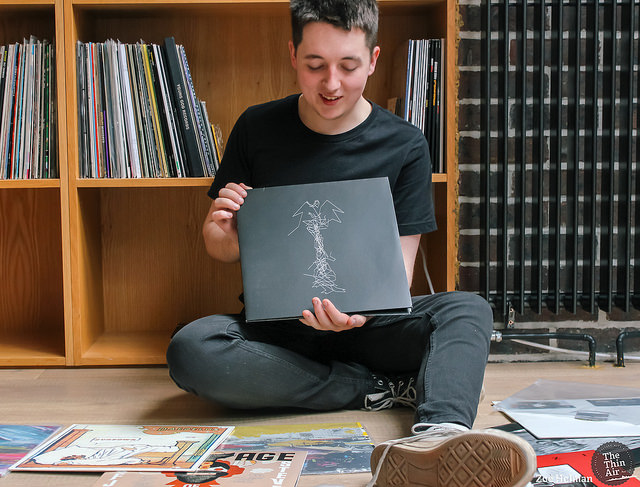 Oneohtrix Point Never – Garden of Delete
Oneohtrix Point Never accidentally helped create Vapourwave, after jokingly releasing an album of slowed down 80s music under the name "Chuck Pearson". However, the man is so much more than that, and Garden of Delete is proof. A stark contrast to his past music, this album is a dizzying journey through OPNs teenage years, featuring sugary pop melodies sung by a vocaloid and harsh Techno-influenced industrial instrumentals. I feel this album is often overlooked by lovers of electronic music, but n my opinion it is the best electronic release of the last 5 years.
Enemies – Valuables
This record broke me in two. Did I have a small cry when the music video for itsallwaves was release? Yes. Does listening to this album still make me upset because I know we're never getting another beautiful album from this incredible band? Yes. Was this album the perfect way to end the existence of one of our countries most influential bands of recent times? Absolutely. From start to finish, this album is an emotional roller coaster and arguably the best Irish Math Rock put to tape.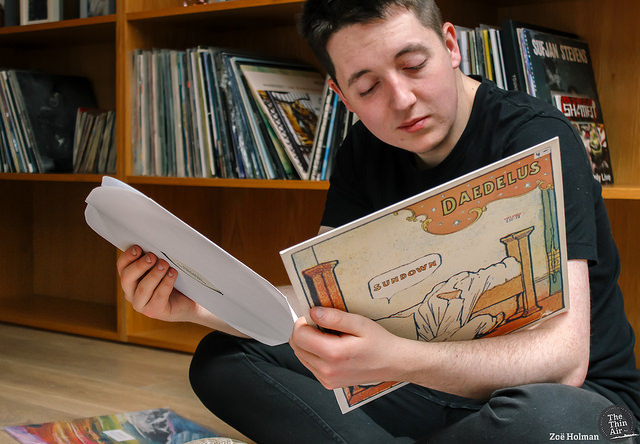 Daedelus – Sundown (single)
Daedelus is the type of musician that goes out of his way to not be defined. No other artist could transition a beefy downtempo beat into an explosive samba dance party so perfectly. It's just a very Daedelus way of doing things. I bought this record not even knowing the song on it, but it has since become my favourite track of his. The Diplo remix on the B-side falls pretty flat, but I can excuse that, as the original is flawless. Bonus fact: I once had guestlist to a Daedelus gig, but couldn't go, as I slept badly in the boot of a car the night before. Please come back Daedelus.
Boards of Canada – Twoism
One of the first records I ever purchased and still one of my all-time favourites. This EP tucks you in and strokes your hair as you slowly drift under its warm grainy blanket of analogue synths. Listen out for the samples in the second verse of opening track "Sixtyniner" if you want to feel something truly serene.