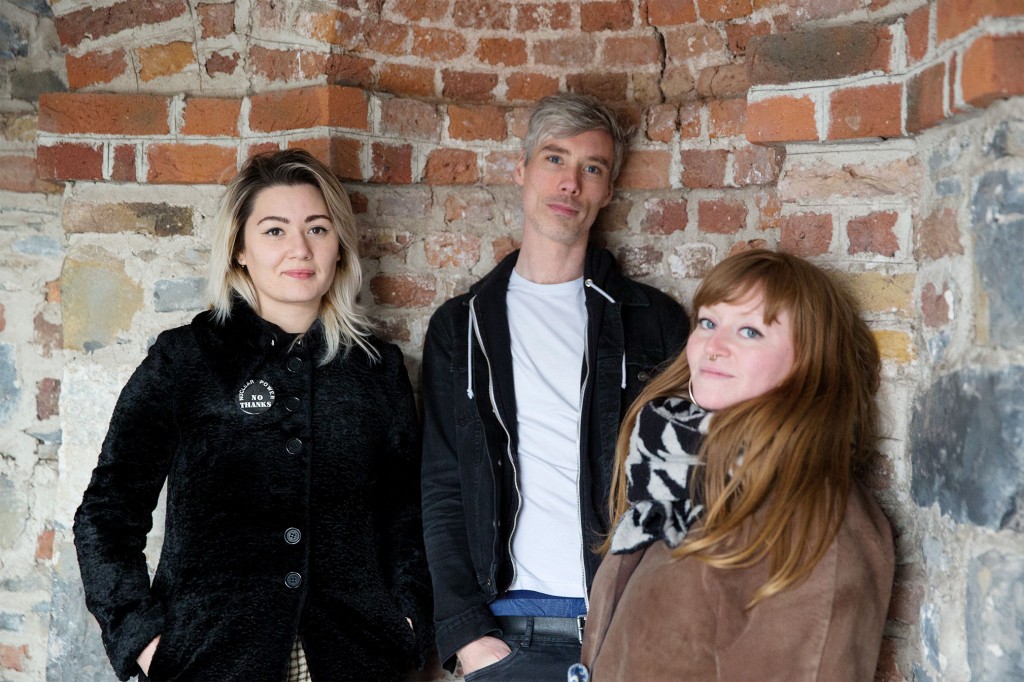 We continue 19 for '19 – our feature looking at nineteen Irish acts that we're convinced are going places in 2019 – with Dublin post-punk threesome Extravision.
Photo by Moira Reilly
There is a shortage of great post-punk in the world today. While we're a long ways away from the genre's 1980s heyday, there are a number of contemporary bands, shrouded in darkness and the macabre, who are keeping that flame burning. One such band is Dublin's Extravision. This three piece have successfully managed to recapture that Manchester sensibility all while infusing it with dream pop to create a woozy and intoxicating sound.
From the opening bass thumps of the band's debut demo, you can tell you're in good hands. That clean sounding, thundering metronome pounds in a way that immediately calls to mind the spider like tones of Peter Hook. This sense of security is further compounded by some gorgeous John McGeoch/Keith Levine inflected guitar work and some frantically tight beats. Musically, there's an incredible cohesion at play here which suggests that they are working together collectively at a level that betrays their limited time together. But the real cherry on top is the vocals. It's a voice that manages to be distant and dreary in one moment and passionate and pure the next. It's a deeply compelling trick conjures memories of Howard Devoto and Siouxsie Sioux while also giving the group that extra kick they need to take their craft to next level.
We really can't wait to see what else these three have hidden up their sleeves in the future. Needless to say, the future is looking matte black for this three piece, as it bloody well should. Will Murphy