Live Reviews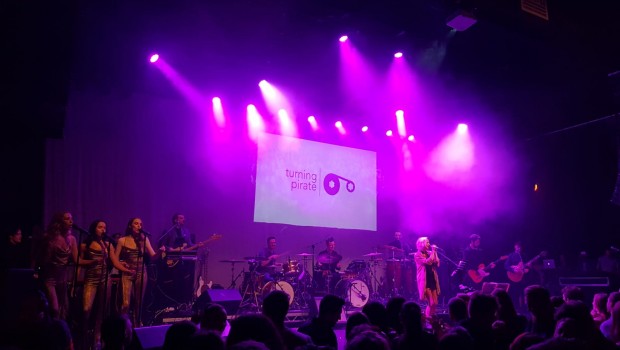 Published on January 2nd, 2019 | by Stu Fletcher
0
Turning Pirate NYE Mixtape @ Vicar Street, Dublin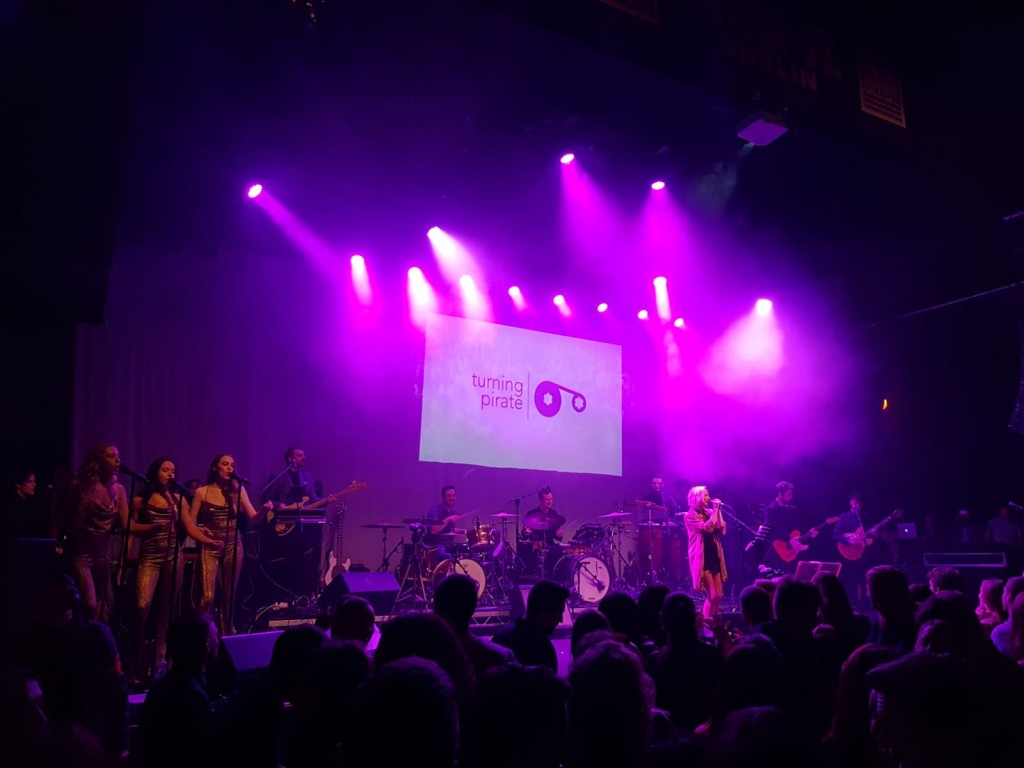 Some of the press ahead of the annual Turning Pirate NYE Mixtape, returning for its 9th year, made the bold claim that it's Ireland's best New Year's party. Common sense dictates that this sort of claim that should be met with scepticism, particularly on a date on the calendar synonymous with disappointing nights out. With house parties and the offerings of TV channels are more and more becoming the norm, everyone has a tale of horrific bar queues, taxi nightmares and booze-fuelled drama.
The Mixtape, however, undeterred by the cynicism the night has fostered in so many, is a smorgasbord of vocalists drawn from the Turning Pirate roster. Comedian Bryan Quinn playing MC for the evening putting in a sterling shift as a cast of dozens is ferried on and off stage throughout the evening.
The Mixtape house band/supergroup, the Flux Capacitors (led by musical director Joe Furlong) are ever-present on-stage throughout proceedings barring two short sets – the first by Cork's True Tides and later by Booka Brass Band. The evening is otherwise comprised of covers, each act putting their own output put on ice for the night, lending their voices to an exceptionally fun playlist of covers, the 14-strong Capacitors doing a remarkable job of making sure everyone has the chance to shine when their time comes.
Early evening reticence is already starting to fade as people get some drinks down them and enjoy turns by Niamh Farrell, Cathy Davey, Richie Egan, Pete Pamf and Gavin Glass. After being accidentally introduced a song early, Michael Hopkins finally makes an appearance and gives an outstanding rendition of 'Out of Touch' by Hall and Oates and the brass section prove their comedy value by pointing at the percussionist every time Hopkins sings the line "out of time".
From here on in it just becomes more chaotic, the songs chosen are steadily ramping up as the climax approaches. Wallis Bird  struts on and sounds amazing as she completely smashes 'What's Love Got to Do With it'. It feels like most of the room is singing along. Laoise gets the biggest cheer of the night so far without singing a note as soon as everyone realises she's doing a version of 'No Scrubs'.
Booka Brass Band are an outstanding party band and finally push it over the edge at 11. From here on, midnight is approaching, the bar is no hassle, and everyone is smiling and acting like old friends on-stage and in the crowd.
As the climax approaches, it's big guns all the way to the home straight. Patrick O'Leary (I Have a Tribe) brings us 'Let's Dance' and Richie Egan is trying to fit in Hot Chip's 'Over and Over' with just 4 minutes to midnight. He didn't make it but no one seems to care and we all pretend we didn't notice. Wallis Bird, Jess Kav and a host of others see in the New Year with 'It's Raining Men'. It doesn't really make any sense but everyone is on board and roaring.
Then, it's all just a blur. Everyone is hugging and drunk. This feels like what New Year's used to be. Well done, Turning Pirate; you've restored faith in this night to a curmudgeon who'd long ago given up on having this much fun when seeing off the old and seeing in the new with a night so packed not even half the acts could be mentioned in this article. They all deserve huge credit for their part. Jools Holland can take his pre-recorded Hootenanny and shove it somewhere very uncomfortable. Stu Fletcher