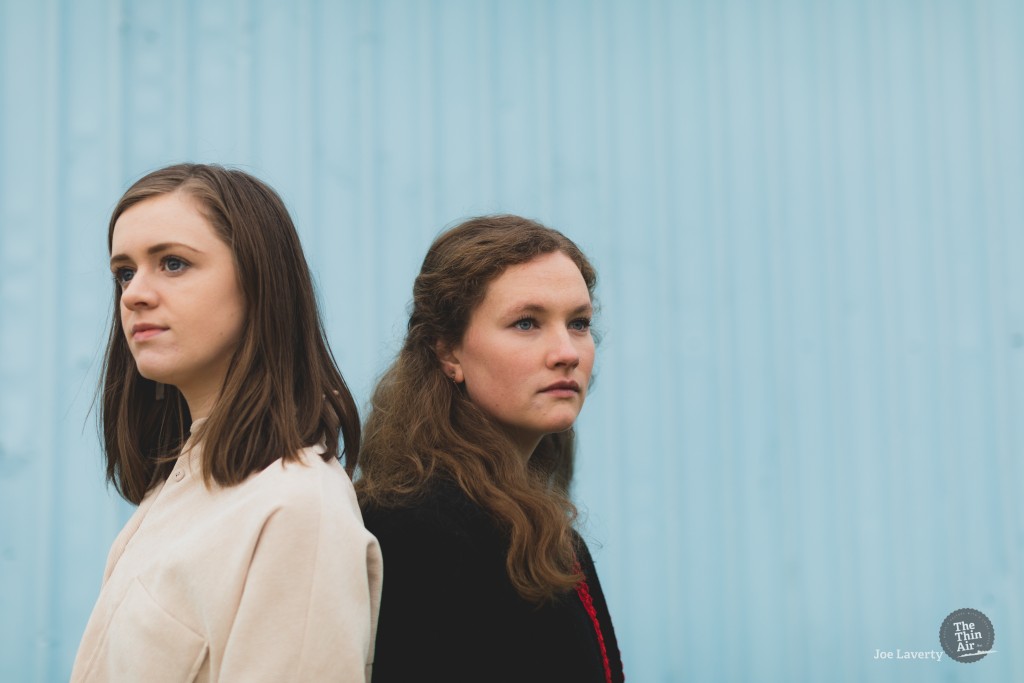 We continue 19 for '19 – our feature looking at nineteen Irish acts that we're convinced are going places in 2019 – with Maynooth alternative folk duo Lemoncello.
Photo by Joe Laverty
A duo who formed while studying music and languages in Maynooth University, Laura Quirke and Claire Kinsella aka Lemoncello have carved out a unique, increasingly compelling niche in Irish alternative folk over the last five years.

As well as helping to found the Common Grounds Collective – a group dedicated to building a network of musicians of all disciplines and giving them "a platform to create and showcase original works within a nurturing community environment – the twosome have steadily set themselves apart via a string of spellbinding shows in Ireland and further afield, as well supporting the likes of Mick Flannery and Damien Dempsey along the way.
It's a journey that's distilled on their debut EP, Stuck Upon the Staircase. Released in April last year, 'Mantelpiece', 'Morning' and its six-minute title track and highlight revealed Quirke and Kinsella to be nigh on sorcerous artists in the realm of immersive, harmony-led folk. Equal parts understated and incisive, the release – which the pair called "the product of years of friendship and music" – saw cello, guitar and the pair's interweaving vocal motifs marry in exquisite fashion.

With EP number two in the pipeline – and shows in Paris and elsewhere in the diary 0 2019 will see Lemoncello continue to emerge as a vital voice in the country's thriving alternative folk scene. Brian Coney