Live Reviews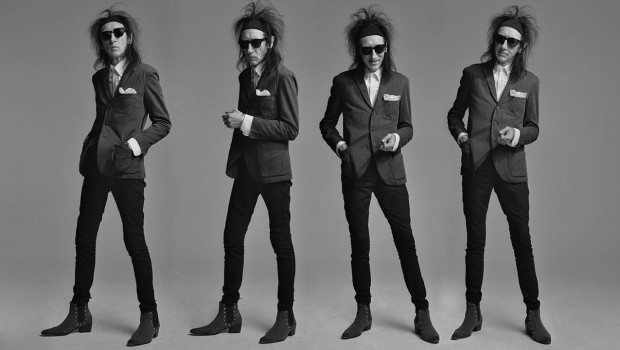 Published on May 1st, 2019 | by Ian Patterson
0
John Cooper Clarke @ Ulster Hall, Belfast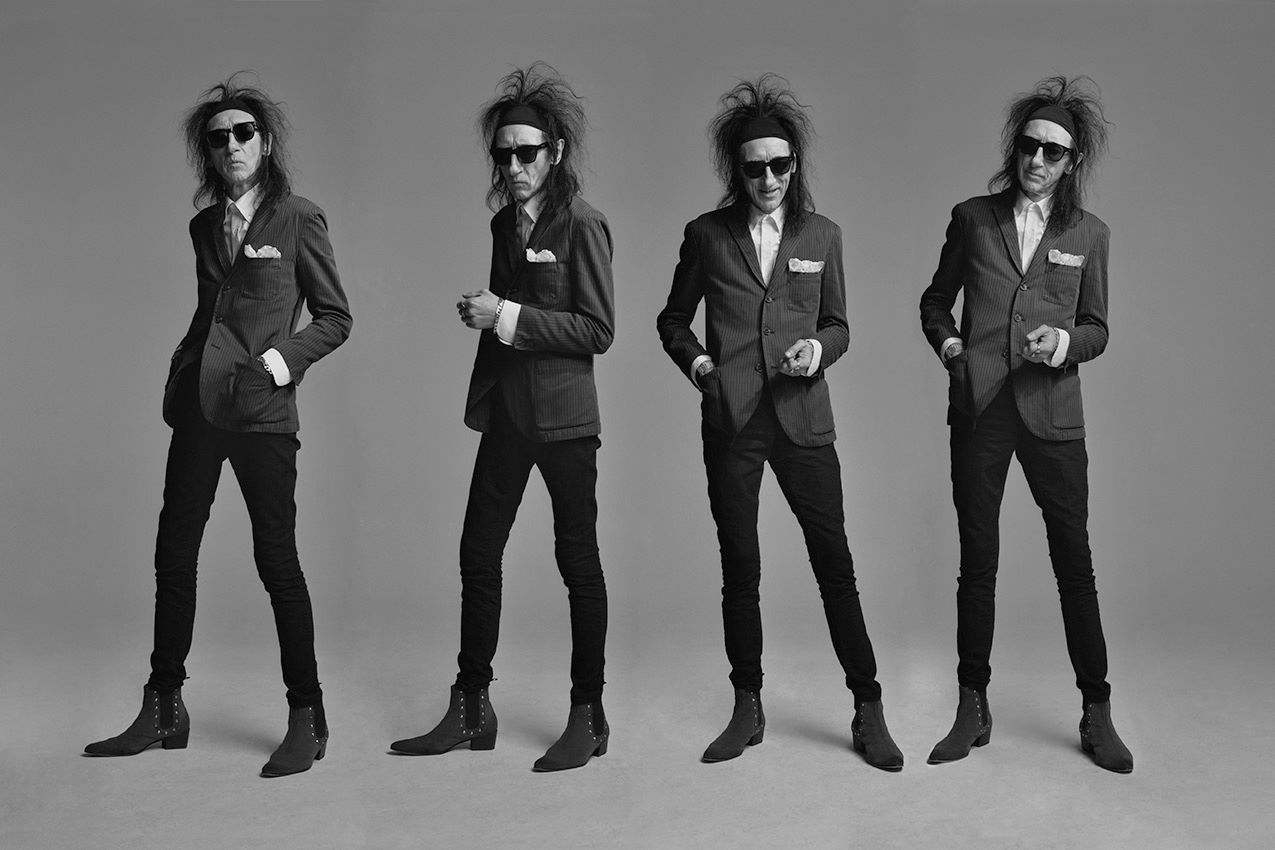 "It's let's see who's still alive in Belfast night", the fifty-something-year-old man said, entering the foyer of the Ulster Hall. For the city's former punks any gig by the movement's old guard is reason to turn out, even it if is for a poetry night.
John Cooper Clarke, to be fair, is no ordinary poet. Since the 1970s, Salford's punk-poet extraordinaire has surfed the highs and lows of an unfashionable business, rhyming and riffing on everything from sperm tests and inner-city poverty to the crumbling NHS, metrosexuals and Bono's stolen trousers.
At seventy, this great satirist is perhaps more relevant than ever, as this Belfast gig promoting his book The Luckiest Guy Alive demonstrated for eighty, wonderfully profane minutes. Beforehand, the not-quite-full Ulster Hall was treated to three of these islands' finest poets, each allotted fifteen minutes to win over the crowd. A stern test, but one that Stephen James Smith, Luke Wright and Mike Garry all passed cum laude.
Dubliner Smith bagged an early laugh with a throwaway religious limerick, got into full flow on  'We Must Create (To Know Who We Can Be)' – a hymn to individualism whether through ballet or Lego, and  climbed his personal peak of Parnassus with a poignant ode to his mother, built on small details and revealing large truths.
'My Community', with its opening line 'this community is Irish and English which can be hard to distinguish just don't call me British…' was a mirror on shared ancestry, reaching out, identity, and via a snatch of a Christy Moore lyric, nostalgia. His reference to the Queen of England and Martin McGuinness shaking hands, lest we forget, was a potent reminder of all that.
Luke Wright rapped on John Cooper Clarke's Cuban-heeled Chelsea boots ('These Boots Weren't Made for Walking') – a very funny poetic ditty. Wright's natural wit and technical facility – not to mention courage –  were even more pronounced on 'Ron's Knockoff Shop' – a univocal poem using no other vowel sound but the 'o'.
The idea of constraint to inspire creativity was behind the French Oulipo movement of the 1960s, but it's hard to imagine that any of those bold avant gardists ever reaped as many laughs as Wright. In his tale, 'two cool London sloths go north to Bolton'. There they  find Ron's shop, where he 'flogs knockoff dross', such as 'non-cotton cotton socks, row on row of dolls for tots, old promo photos of Bjorn Borg, poo brown ponchos, goth porn, crossbows, off-food…' and so on.
Not just a clever, funny, pretty face, Wright closed with two existential poems inspired by his children, the latter entitled 'Pub Gig in the Middle of Nowhere', that spoke movingly of love and the enormity of choices.
Manchester poet Mike Garry's gently sung intro, a balm-like ode to the sea, may have caught a few people with their guards down, but in the blink of an eye he was charging along with burning intensity on ''Spring Crossing', a cautionary tale seemingly about the tendency to block out uncomfortable thoughts, be they of the desperate plight of boat refugees or of the chaos – seen through the prism of Manchester – in our own daily lives.
'Signify' paid heartfelt homage to an influential primary school teacher, Miss McCoombe, who would sing songs and tell tales to the eight-year-old Garry, drawn in 'like a fish to its source'. She would fire his imagination, make him feel significant, make him read, see, know and  grow.
Legendary Manchester music impresario Tony Wilson was Garry's muse  on 'St. Anthony' – a brilliantly evocative salute to Manchester culture, warts and all. Most personal of all, however, were poems inspired by Garry's son and mother, the former full of yearning lyricism, the latter a celebratory eulogy to maternal wisdom.
John Cooper Clarke, like any rock star, had to give the people a little of what they came for, that's to say, the hits, and in a performance lasting eighty minutes there were enough old favourites to satisfy the faithful. A lot of Clarke's poems, like the opener 'The Official Guest List' were recited like race-horse commentary in the final furlongs, a trait that the evening's four poets all shared.
As exhilarating as Clarke was at full steam, his stand-up musings were just as entertaining. 'Why is there only one monopolies commission?' he pondered. 'If Jesus was Jewish why the Spanish name?' And, appealing to the audience's nautical expertise: 'How deep would the sea be if there weren't any sponges down there?' Evidently, not having all the answers is more fun.
Minimalism got a look in with a trio of limericks. One about a dead hooker in a cave was three million years old, Clarke claimed, leaning on the unshakeable logic that prostitution is the oldest profession and caves the oldest  architecture. After the third limerick, entitled 'Necrophilia', Clarke asked: 'Can you have too much minimalism?'
From the joys of raking around in a hire car ('Hire Car') and weight fluctuation ('Get Back on Drugs You Fat Fuck') to painfully funny critique of the NHS ('Bed Blocker Blues') and mazy raps on Alzheimer's and marriage,  Clarke covered a lot of fertile ground.
The shorter poems satisfied like the best pop tunes, but the real meat and drink came in epics like 'Beasley Street', Clarke's beat-symphony chronicling the poverty, dirt and malaise of inner-city Salford in the 1970s.
As a sort of disclaimer, Clarke dismissed the notion that 'Beasley Street' had been intended as a searing inditement of Margaret Thatcher's Britain, having written it, he noted, 'eighteen months before the bitch got anywhere near the Houses of Parliament.' Forty plus years on, the poem, recited in galloping horse-commentary mode, still ignited the senses. Images of a dead baby in a box, dilapidated bed-sits, broken-toothed rats and youth with 'eyes dead as vicious fish', and smells of sewage, rotting cabbage and grease.
'Beasley Boulevard' brought the story up to date, with gentrification having ushered in 'noodle bars' and 'poodle parlours'.
There is more effing than an afternoon on the football terraces in 'Evidently Chickentown' but the night ends on a romantic note with 'I Wanna Be Yours', an oldie, revived and immortalized by Arctic Monkeys on their 2013 album AM.
Clarke may look like one of The Rolling Stones on half rations, but he clearly still has the appetite for the electricity of the live arena. This was a bravura performance, full of verbal swagger, biting satire and absurdist humour. And to think that it all started watching Pam Ayers on Opportunity Knocks. Ian Patterson