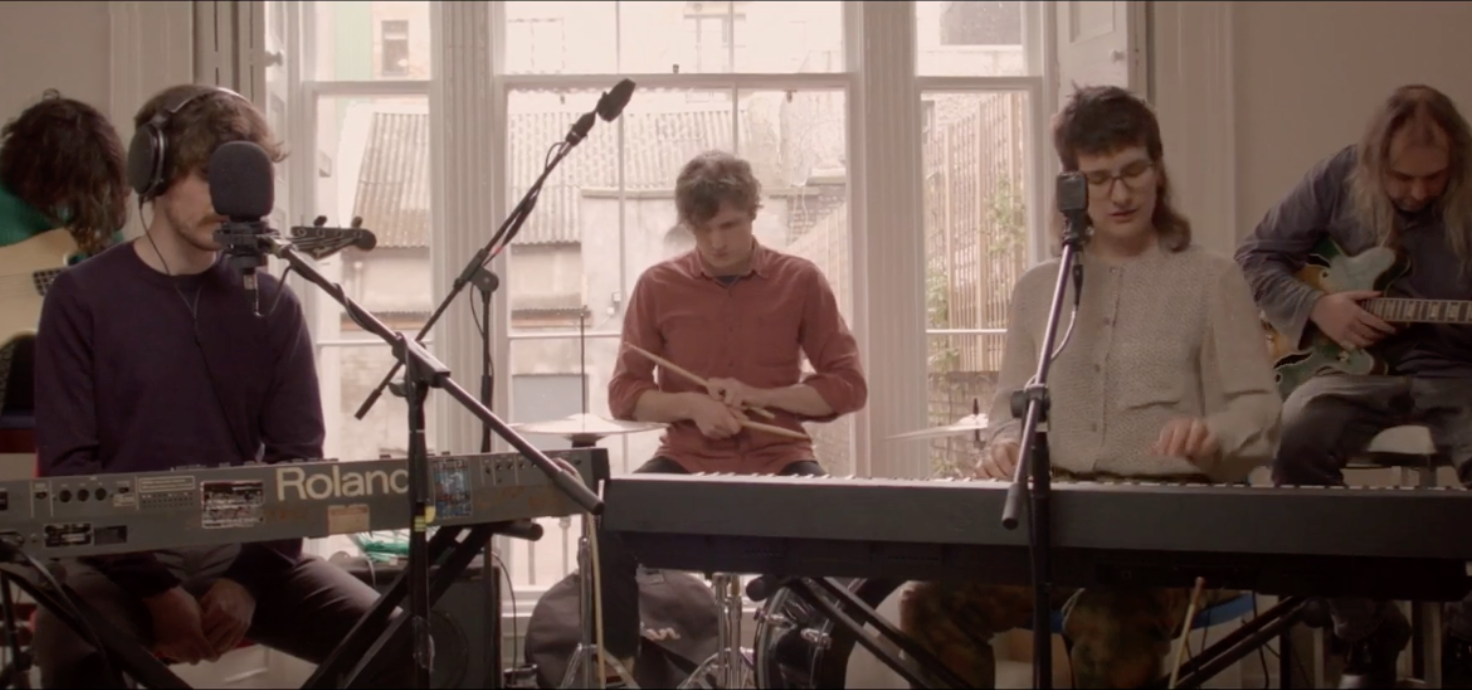 You best believe we enjoy the wonky and wondrous pop of Dublin-based New Yorker Cal Folger Day.
Having raved about her since 2014, the multi-instrumentalist chanteuse has recently been occupied with The Woods and Grandma, a stellar pop-opera that she released, via a documentary on Lyric FM, back in December. Featuring an all-star band comprising Phil Christie (O Emperor, The Bonk) on keys and vocals, Daniel Fox (Girl Band) on bass, Nick Boon on guitar, and Solamh Kelly (Myles Manley) on drums, the project toured across the U.S. in January.
This week, Day heads off to perform Hamburg and Berlin. Backed by Aoibhinn O'Dea, movement and vocals, and Ailbhe Nic Oireachtaigh (Josephine Foster, Cian Nugent) on viola, it's for a new pop-opera called Moondog & Irene.
Ahead of that, we're pleased to present a first-look of Bob Gallagher and Eleanor Bowman's new live video for The Woods and Grandma highlight, 'G.B.S'. Featured in Act II of the pop-opera, the words are a transcription of a radio interview with Anne and Catherine Gregory, who remember their 1910s childhood in Galway, Ireland with their grandmother, Lady Gregory. It incorporates the recitation of a poem that George Bernard Shaw penned in a letter to the household.
Day plays Mobile Blues Club in Hamburg on Friday, May 3rd and Berlin's Kallasch& on Saturday, May 4th.