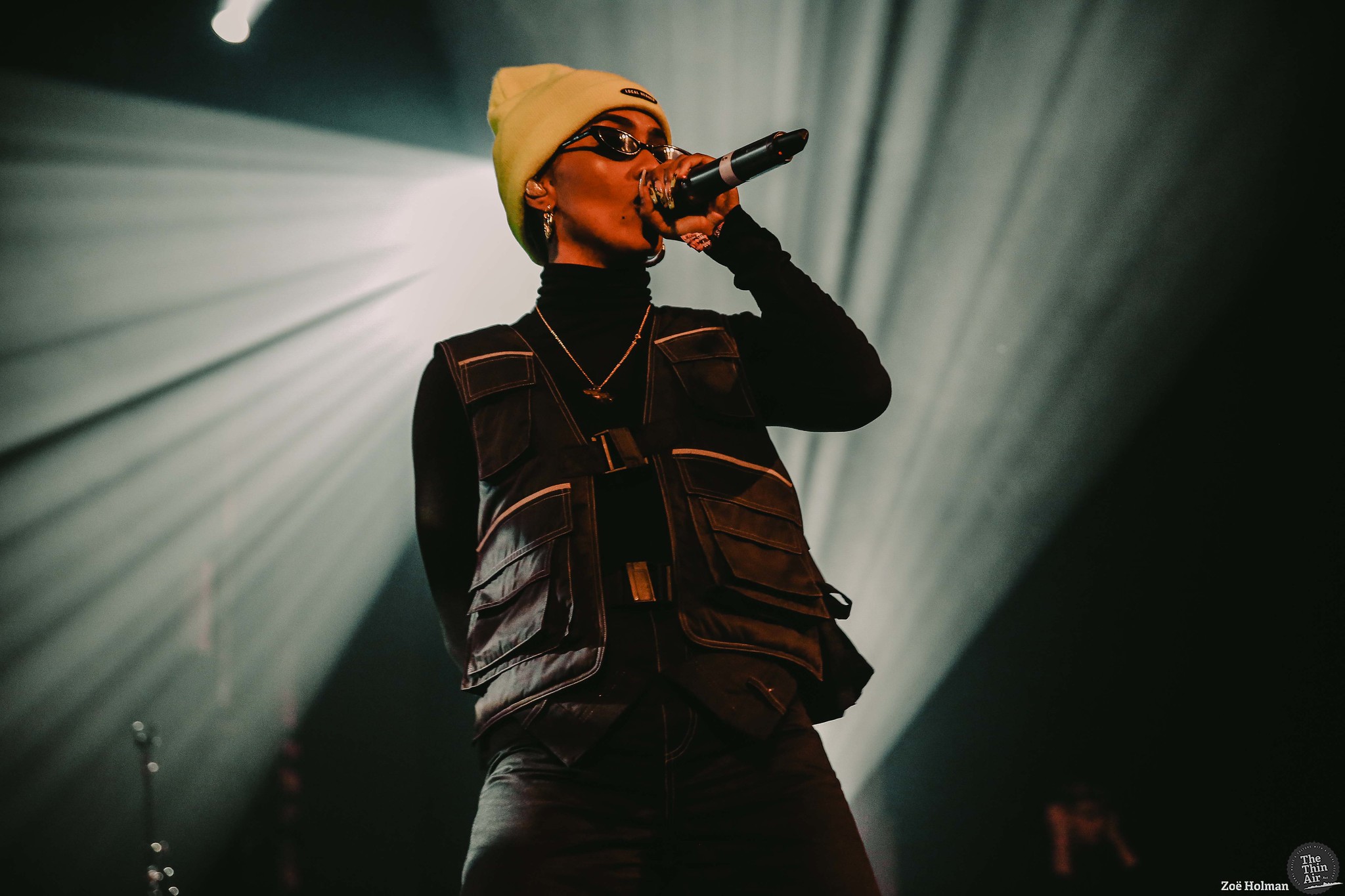 Underneath a blazing sun and azure blue sky hoards of punters are flooding into the fields and woodlands of Westmeath for Body and Soul 2019. Celebrating its tenth anniversary, the festival is set to be a weekend rich in arts, culture and music. Across the sprawling fields festival goers begin to settle into their surroundings, consisting of metal fencing, sustainable vegan food vendors and "BRING YOUR TENTS HOME" posters. The sustainability-driven ethos of the festival is omnipresent.
For the first few hours, it's the usual beginning of the festival humdrum: people struggling to set up their tents, eating overpriced hotdogs and taking breaths from suspect balloons. From the get-go, that classic festival atmosphere is rife.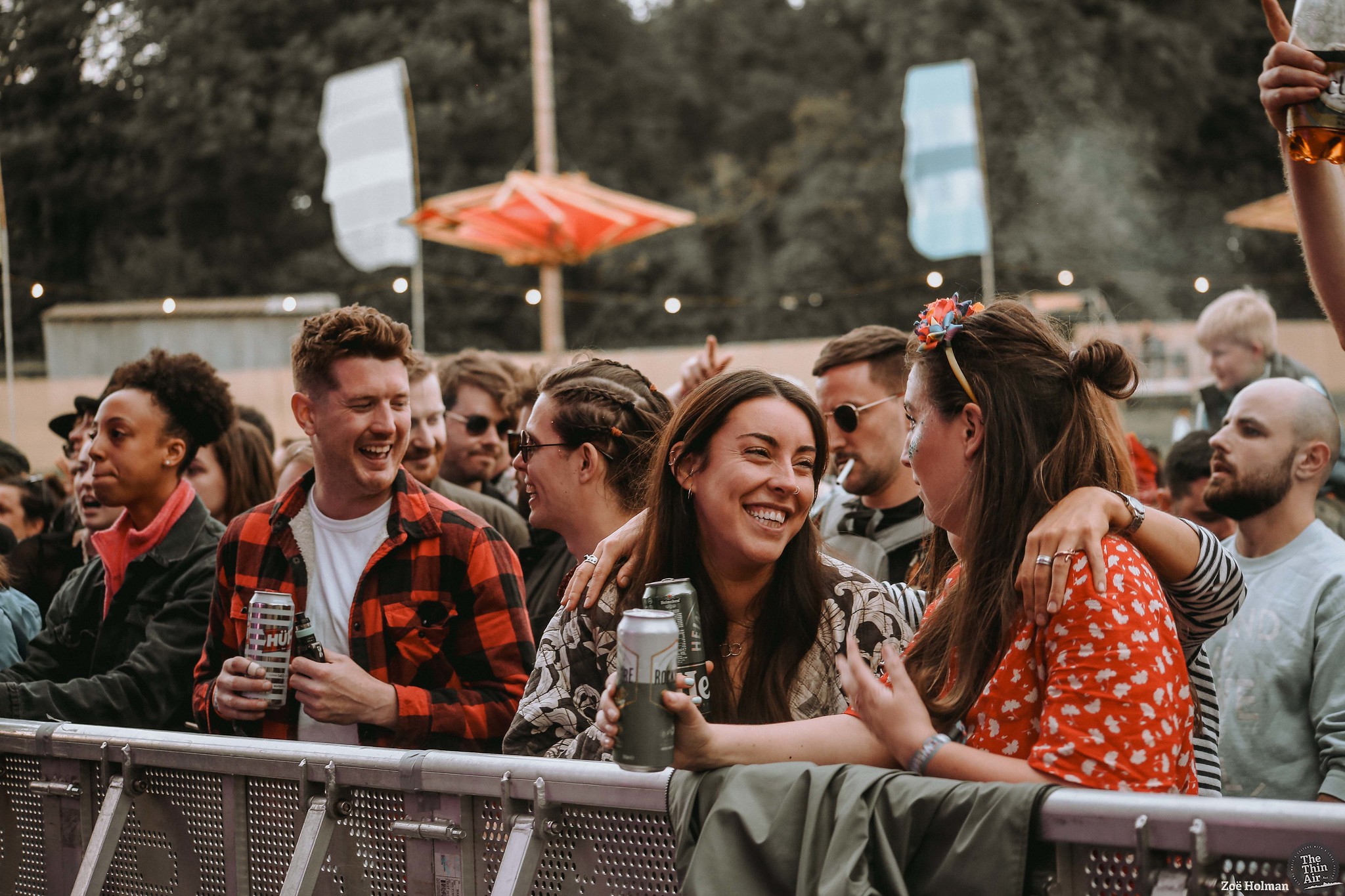 As the day progresses and the evening creeps in, Jafaris (below) takes to the Midnight Circus stage donning a custom orange boiler jacket and chequered pants. The crowd is small at first, perhaps due to a clash with fellow Dublin natives The Murder Capital, but by his third track, Jafaris has packed the tent. At first, the audience seems wary of letting loose, but the rapper wins them over with his g-funk infused beats, tightly synchronized visuals and an effortless charisma that many artists could only dream of conveying.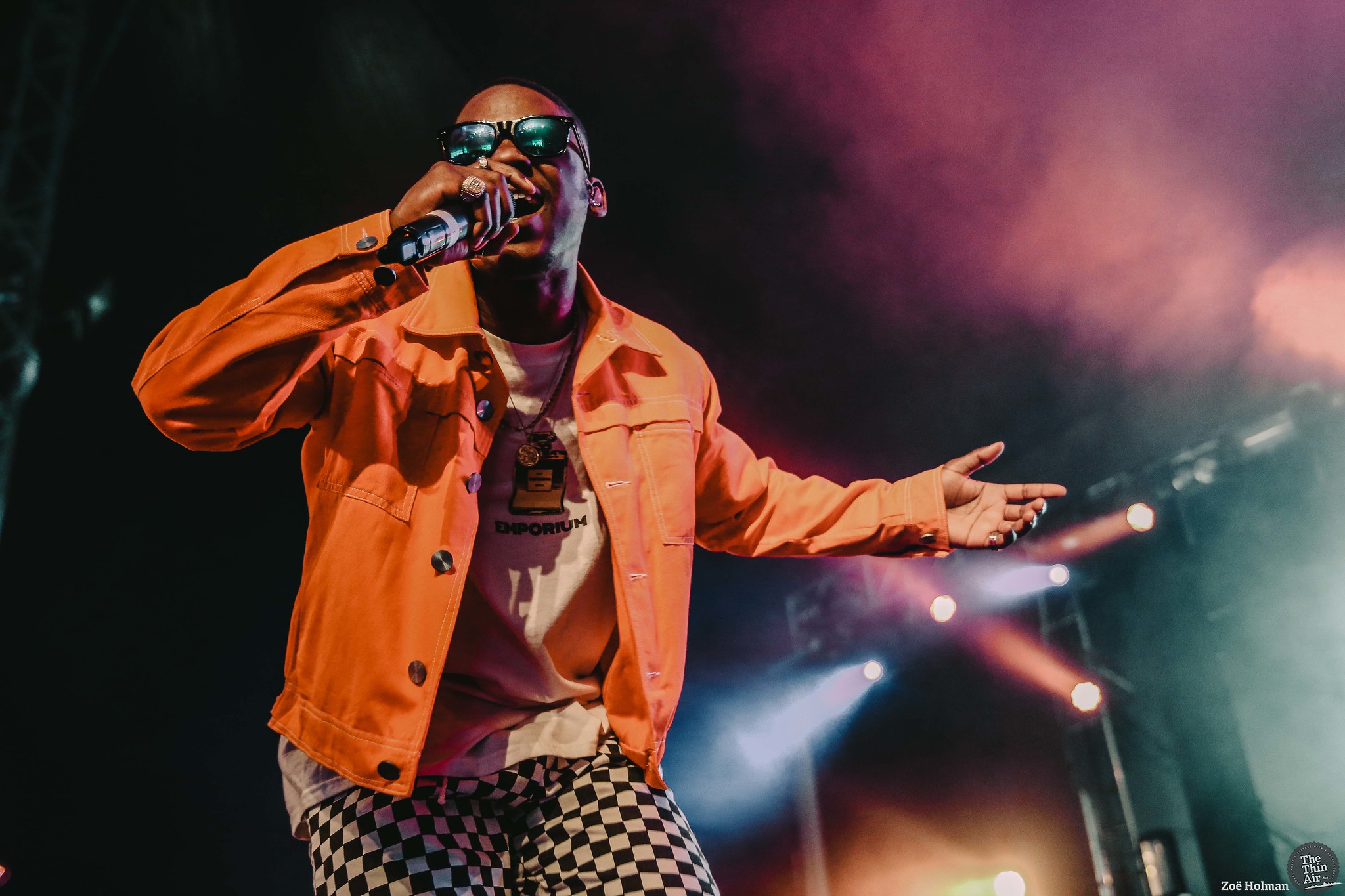 Not long after, another renowned Irish artist has taken to the Body and Soul main stage: Talos (below). Entering to an ambient synth driven intro, the Cork-born artist takes to the stage with a six-piece band. With a sound that brings to mind the likes of Bon Iver and Tycho, Talos drifts between lush synthesized ambience and staccato indie guitar riffs to create ethereal soundscapes. It could be said that their second track falls flat (both in pitch and energy) but the overall performance is undeniably tight.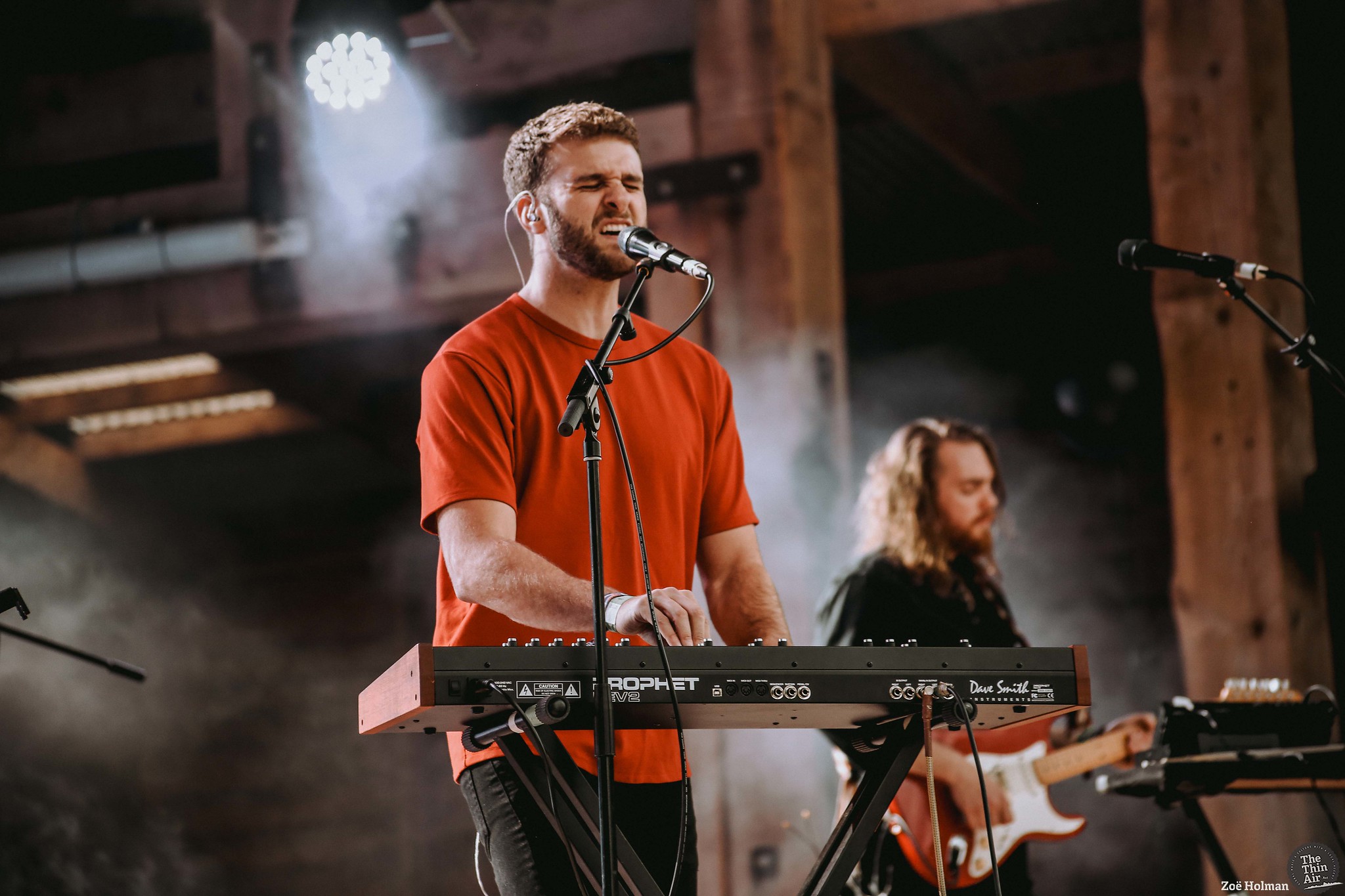 While Talos serenades a subdued crowd on the main stage, there is a very different affair underway in the forest. Hip Hop duo Tebi Rex (below) have taken to the Woodlands stage, blasting a small but devout crowd with their blend of RnB, Pop and Hip Hop. Vocalists Dafe and Matt are both fantastic frontmen in their own right, with each of them bringing different skills to the table. Dafe's delivery is pristine, never missing a beat even when his stage moves are at their most manic and Matt 's soulful melodies pierce through the groups dense trap beats with ease. Although there are hints of vocal strain at times and there is a questionable mid-set acoustic sing-along, Tebi Rex are an irrefutable blast.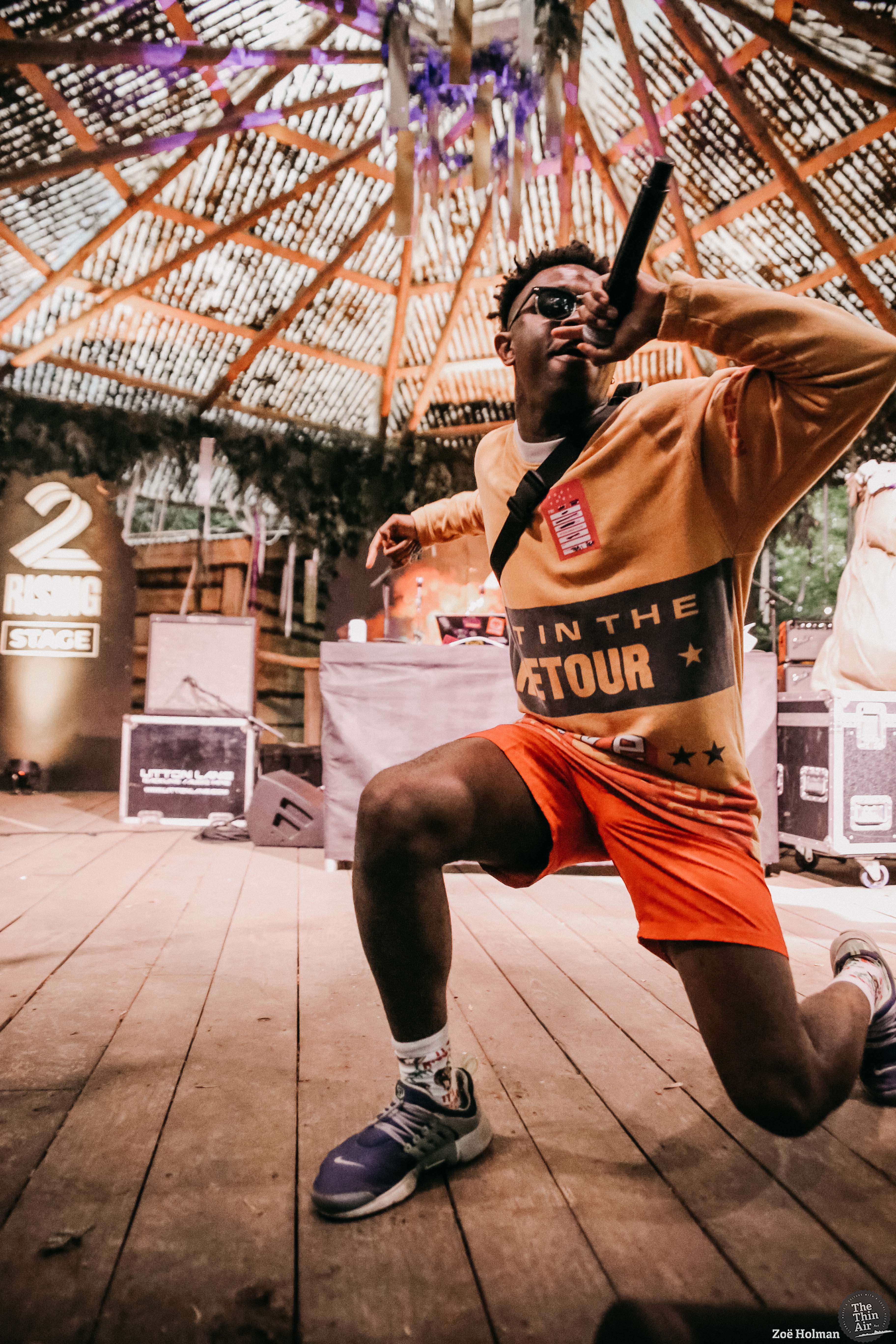 Meanwhile at the Midnight Circus Tent, Manchester rapper IAMDDB (below and top) is due to take to the stage… But where is she? After a few minutes of anxious waiting, the artist 's DJ begins spinning a few tracks, with unfortunately little to no cohesiveness. After a clumsy attempt of trying to get the crowd to sing along to Kendrick Lamar's 'HUMBLE', IAMDDB finally takes to the stage. The performance isn't necessarily bad, but it's not necessarily great either. A whole lot of vocals have been left on the backing tracks, leading to a performance that sounds more like a karaoke set, or maybe a musical join the dots. There are also many jumps and dips in volume throughout the first few tracks. Aside from all this, IAMDDB draws a decent crowd and they seem thoroughly pleased with her performance, although there is some painfully white dancing on show.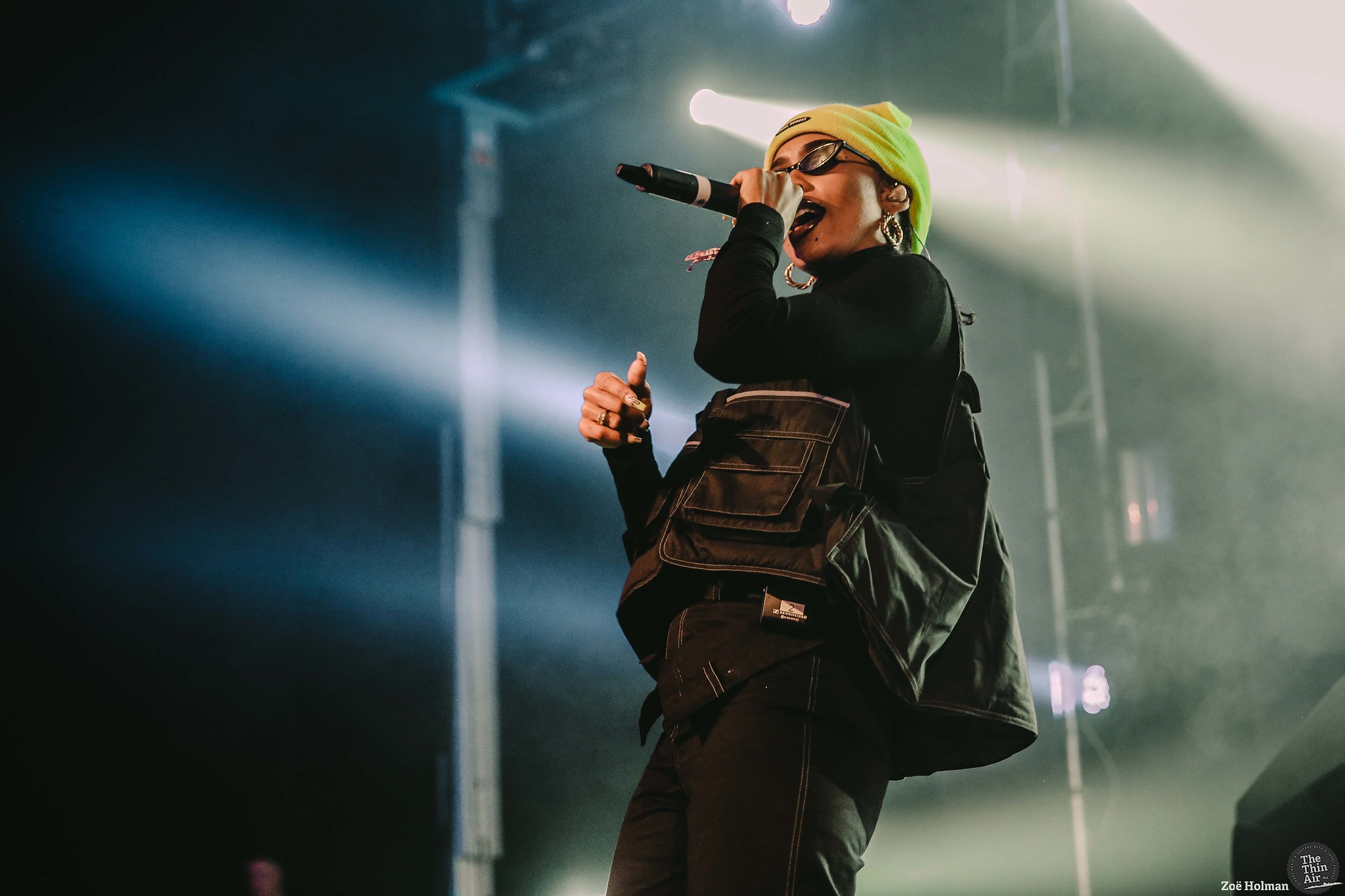 As darkness begins to cover the festival site, the Woodlands stage welcomes a young woman that might be Ireland's most multifaceted performer: ROE (below). The Derry-born singer-songwriter has made a name for herself with her powerhouse live shows and naturally charming songwriting. Juggling a combination of vocals, guitar, synthesizer and drums, Roe stuns her crowd silly with thunderous sub basses and glistening Pop vocals. She is surprised and even humbled to find that many members of the audience know her songs word for word, imploring the crowd to give themselves a round of applause for their sing-along efforts. As she has done many times before, ROE proves herself to be a serious force to be reckoned with.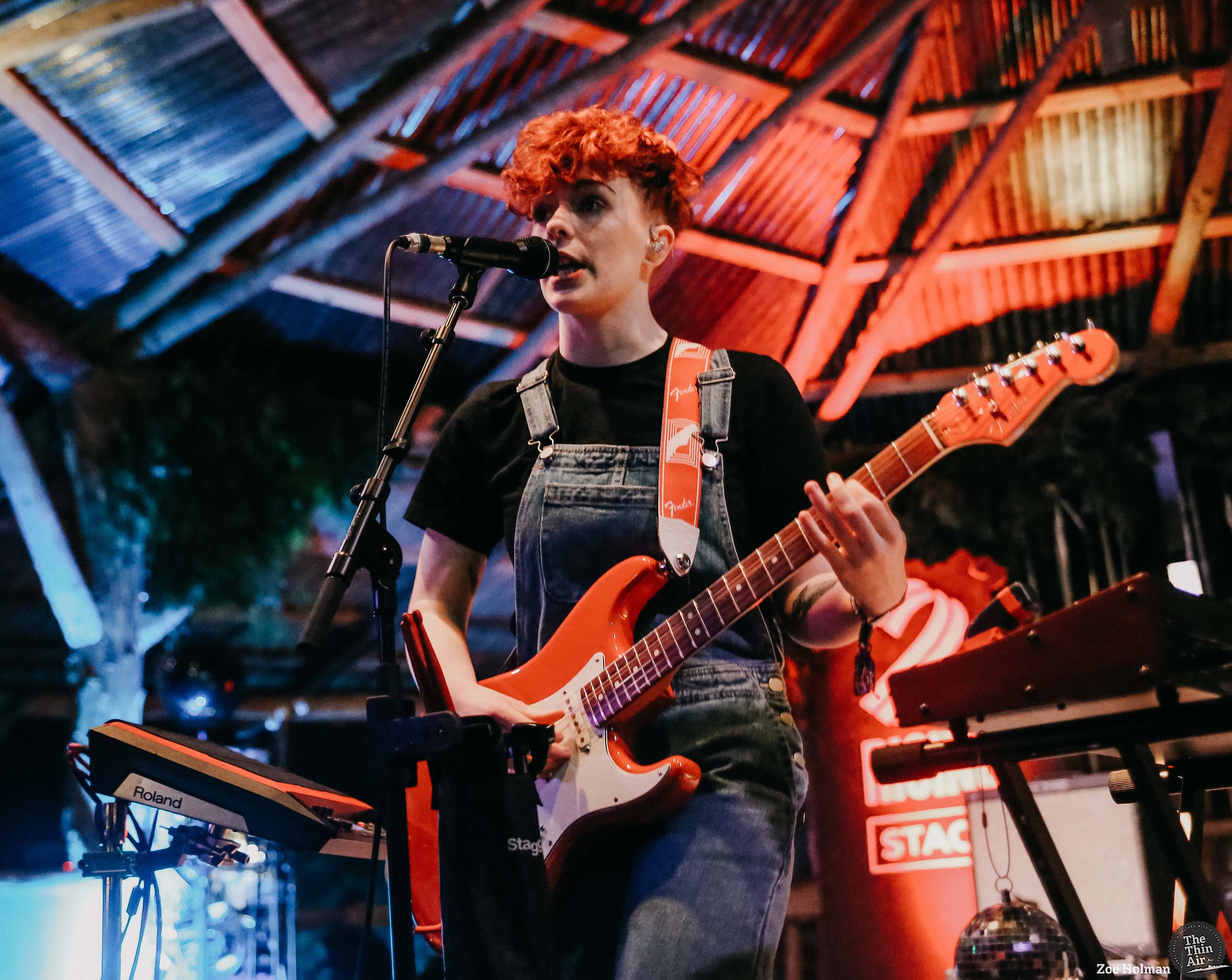 The evening cracks on and the main arena is now illuminated by a combination of art installations, carnival rides and the oh so classy Hennessy bar. People drift in and out of the Midnight Circus tent, where Miss Banks (below) and SelectaJay entertain a modest crowd with a classically South London sound. There are small pockets of laughter every time SelectaJay incorrectly "big ups" Dublin, but regardless of this faux pas spirits remain high.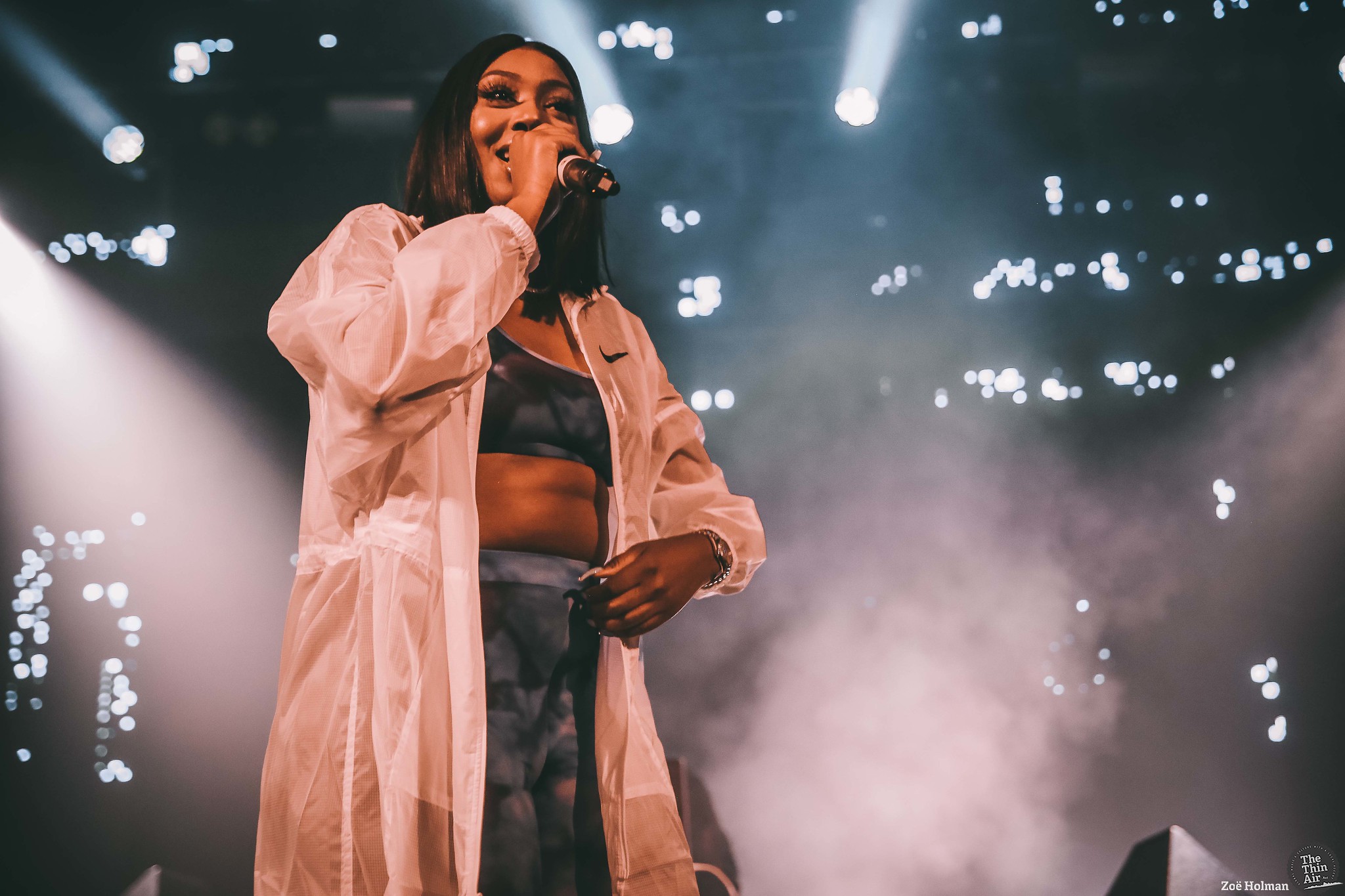 Closing the Midnight Circus stage for the evening is French rapper Octavian (below). The tent is thick with fog and UV lights as the performer takes to the stage which a combination of vocoded rapping, heavy trap beats and absurd visuals that portray demented emojis and satanic imagery. To put it lightly, it is an absolute onslaught of the senses in a rather unique way. For some audience members it pushes all the right buttons, but many others retreat to the safety of the main arena, the Woodlands or their own tents.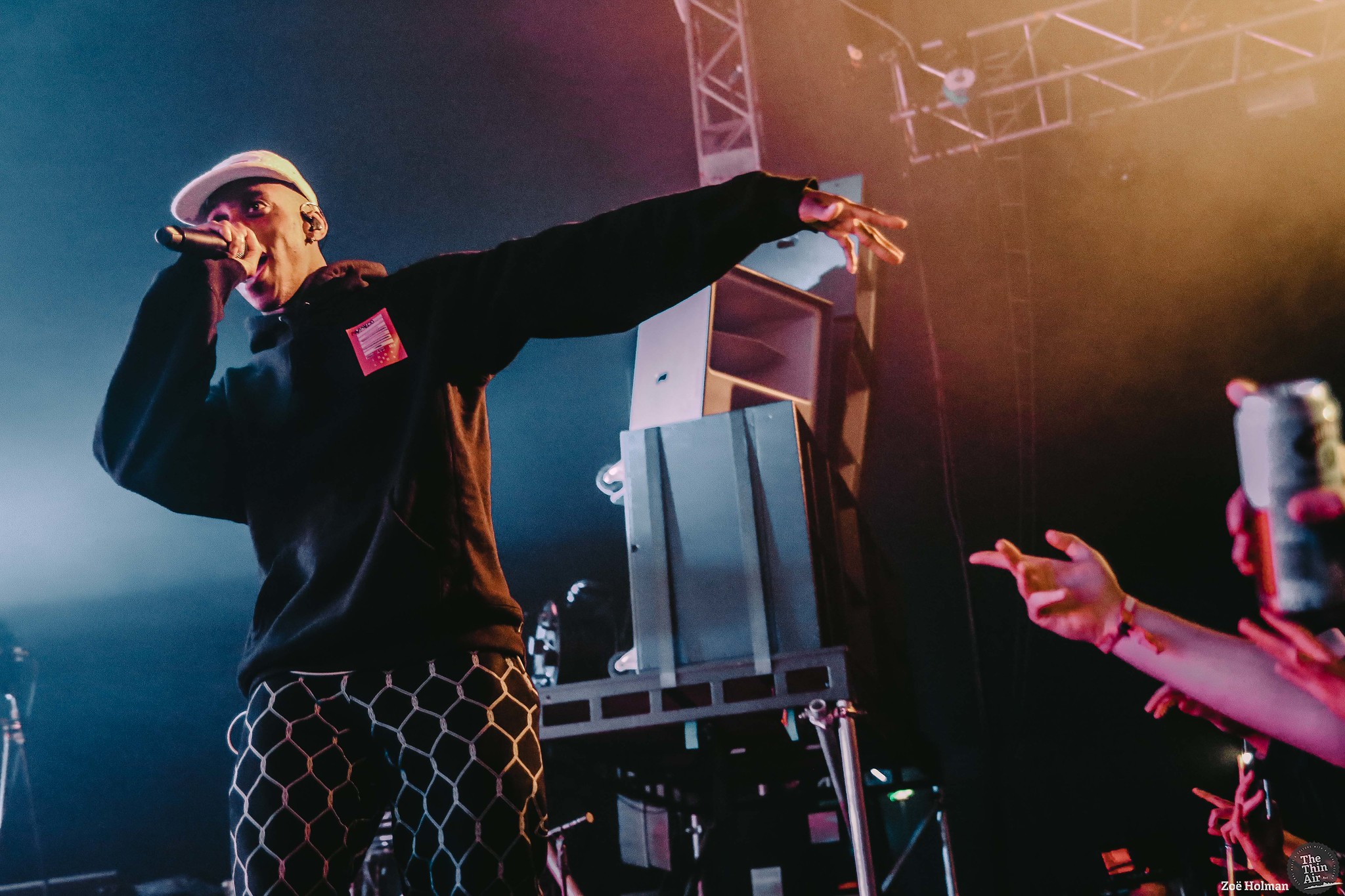 It is in this part of the evening that Body and Soul shows why it is renowned as the friendliest festival in Ireland. No matter where you turn your head there is something to do or something to see. Everyone seems cheerful and more than happy to chat to complete strangers. An older attendee – who claims to have been at the festival every year since it's inception – remarks, "It's everyone's festival! There aren't any cliques, no hostility, everyone just takes their time. It's lovely!" It's hard to argue with such a statement and the weekend has only just begun. Jack Rudden
Photos by Zoe Holman