Earlier today, we rather giddily shared 'Shoulderblades', the emphatic new single from Dublin quartet Girl Band.
Now, comprehensively sealing the deal on the release is long-time collaborator Bob Gallagher's new accompanying video, featuring Oona Doherty. Mirroring the song's erratic and frenzied push-and-pull, not least viva frontman Dara Kiely's trademark expulsions, Doherty's performance is an accomplished, at times suitably brutal accompaniment to hands down one of the Irish tracks of the year thus far.
Better still is the news that many Girl Band fans have been hoping for. The band will release their second album, The Talkies, via Rough Trade on September 28. Produced by the band's bassist Daniel Fox, it was recorded last November at Ballintubbert House, a stately home on the outskirts of Dublin "a few pay grades above what we are used to". We're told that the alien construction of Ballintubbert and its corridors help to navigate Girl Band's cataclysmic sound within a world of its own.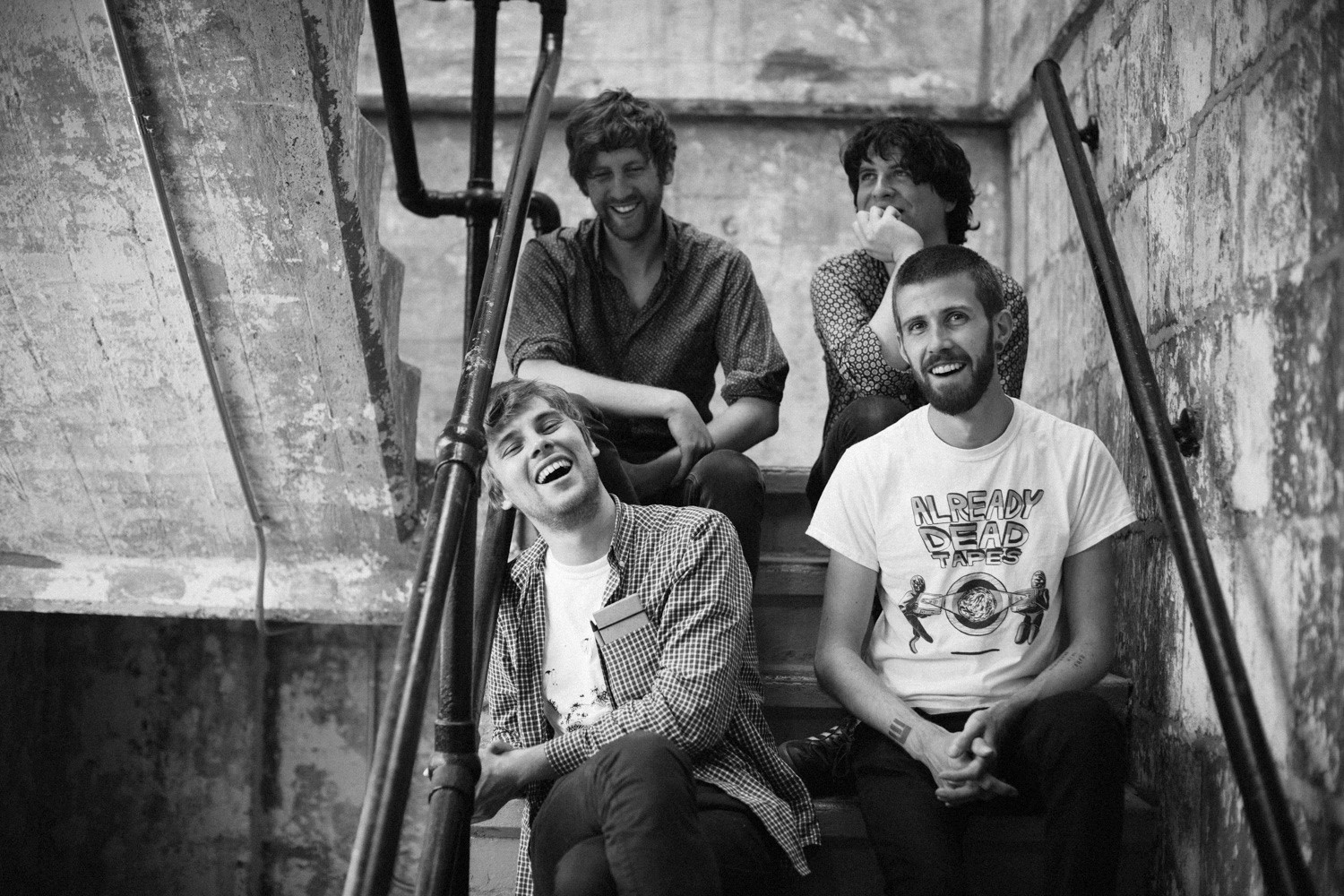 Guitarist Alan Duggan said, "In many ways, the idea behind the album was to make an audio representation of the house."
Fox continued: "We recorded all the drums twice: once on the landing and once in the cellar, and during production we could actually cut in between both these sounds. After we cancelled the last tour we weren't really writing together as much anymore so we were more into demoing and writing down parts then cutting them up, collaging them together in the computer and re-configuring them that way".
'Shoulderblades' director Bob Gallagher said, "I think it's a real testament to the creative spirit of the band that they encouraged me to go outside my comfort zone and attempt to make something with no props or set dressing or conventional narrative, and to try and articulate an idea with dance and movement.
In Oona Doherty we found an incredible co-conspirator, I couldn't imagine any other dancer being able to bring that combination of beauty and violence to the video. The idea grew out of Dara's reference to the character of Ed Mordake, a man with two faces, so duality was a major theme. It was interesting for me to see how well dance allows an idea to live in the abstract so it can remain very open. It can mean what it means to the band, and also what it means to Oona and to myself. Hopefully that translates in a way that people watching it can find something in it to relate to, strange as it may be".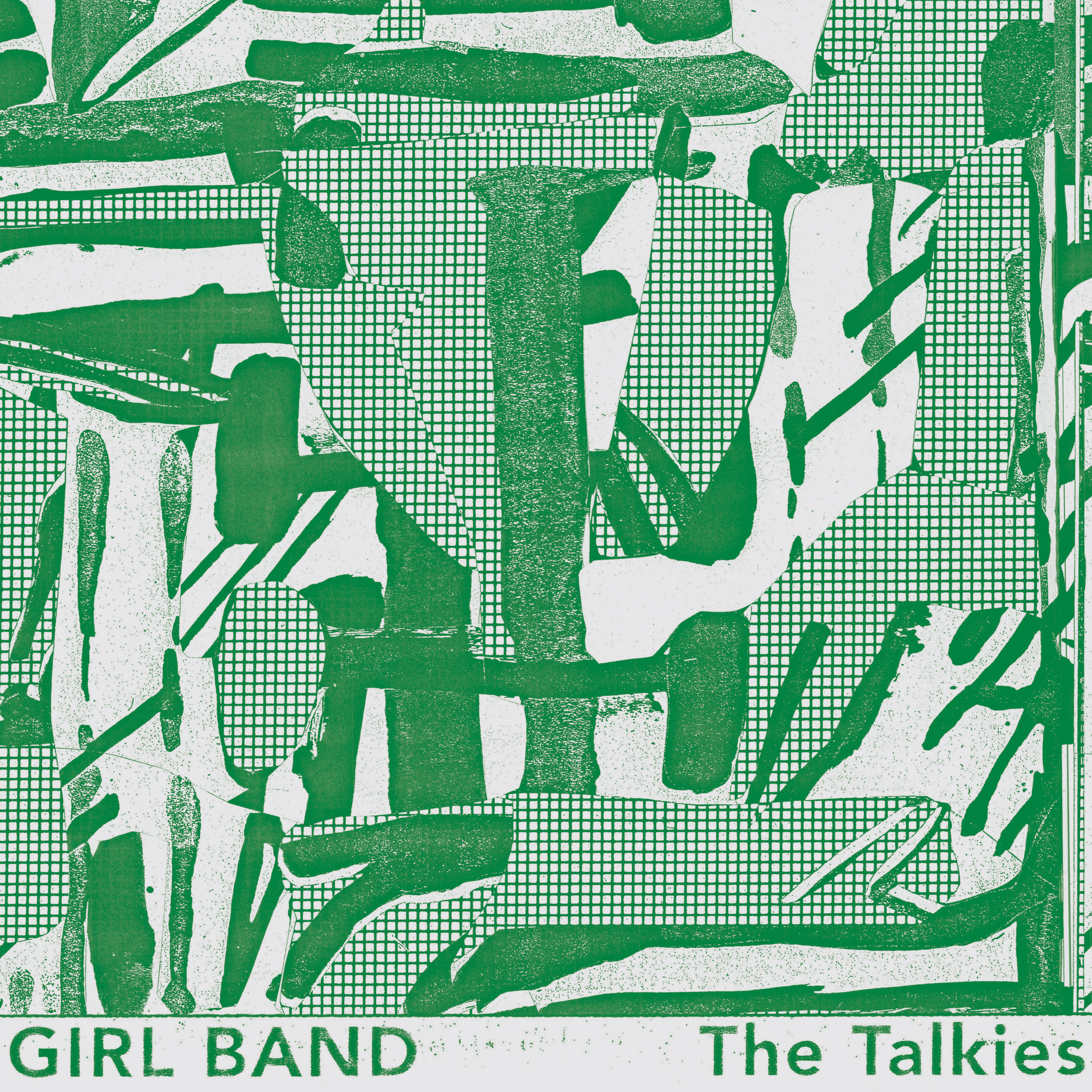 The tracklisting for The Talkies is:
Prolix
Going Norway
Shoulderblades
Couch Combover
Aibophobia
Salmon of Knowledge
Akineton
Amygdala
Caveat
Laggard
Prefab Castle
Ereignis
Including a show at Dublin's Vicar Street on November 22, the band will play the following dates in the US and Europe in October and November.
USA Dates

2nd Oct – Chicago – Beat Kitchen
4th Oct – Allston, MA – Great Scott
5th Oct – Philly, PA – Boot and Saddle
6th Oct – Washington, DC – Songbyrd, DC
8th Oct – Brooklyn, NY – Elsewhere
EU Dates
2nd Nov – Manchester – Academy 2
5th Nov – London – Electric Ballroom
7th Nov – Brussels – Botanique
10th Nov – Utrecht – Le Guess Who
12th Nov – Berlin – Lido
14th Nov – La Maroquinerie – Paris
22nd Nov – Vicar Street – Dublin
Tickets for Vicar Street €30.00 inclusive booking fee are on sale tomorrow (Friday June 7) at 9am.