Features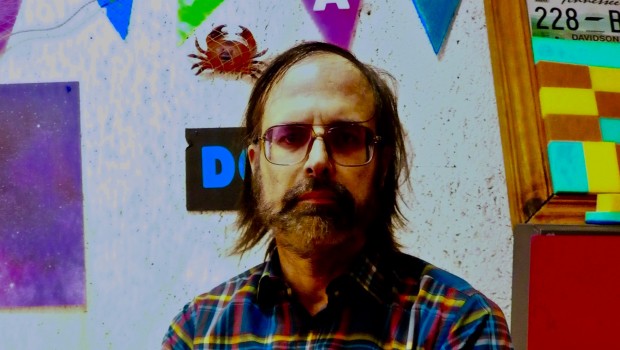 Published on August 8th, 2019 | by Maija Makela
0
Avenues For Belonging: David Berman soundtracked the strangest and saddest parts of life, but also the most beautiful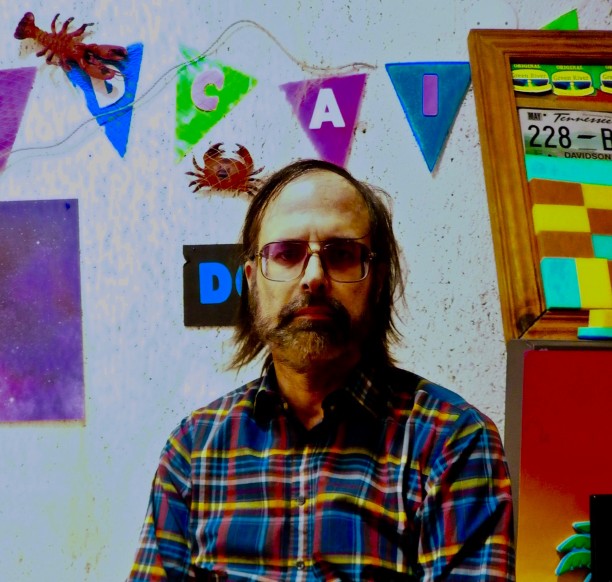 Songwriter and The Thin Air contributor Maija Sofia reflects on the profound and unwavering influence of  late Silver Jews frontman David Berman, and remembers a peerless, uncompromising artist who not only comforted the lonely and lost, but brought them together.
I remember very clearly the first night I ever heard Silver Jews, I was sprawled out on the carpet in a big curved room in North London, lying on my stomach with my laptop open and a bottle of Sainsburys' wine half-finished beside me. It was early summer and I had the window open to the hot dust and the sound of traffic and drunks rising up from the street. The night before, in attempt to escape a love that had turned irredeemably sour, I had caught the last ferry out of Dublin and boarded a train to London. By the time I arrived, exhausted and already calming down, I stood outside Euston station in the early morning light, for neither the first nor the last time cursing my volatile spontaneity. That night, while lazily scrolling glaze-eyed through twitter wondering why I had nothing better to do, a friend sent me a link to the video for the Silver Jews song 'Random Rules', with the rightful claim that it contained the best opening line ever written – "in 1984, I was hospitalised for approaching perfection." 
Intrigued, I listened several times, playing the weird, endearing lo-fi video again and again in awe. I was struck immediately by the way the droll humour of a line like "I know that a lot of what I say has been lifted off of men's room walls" could exist seamlessly within the same song as the utterly shattering "I asked a painter why the roads are colored black […] it's because people leave and no highway will bring them back". I had never encountered a song like it, and I don't think I have since. I quickly became obsessed. 
That was a strange summer, the kind of dead heat the city gets where even being outdoors makes you feel like you're trapped in a tiny room. I spent most of the ensuing weeks inside, avoiding people, taking long baths and listening to Silver Jews songs until my fingers wrinkled. Somehow, somewhere in between listens, the rancorous loathing I had begun to harbour at anything I tried to write began to lift a little and without me even realising, I had a new batch of songs for the first time in months. I'm superstitious at the best of times, but as a result of that summer, Berman's songs have become a kind of magic talisman, whenever I get stuck (and I'm constantly getting stuck) it's more often than not a Silver Jews album I put on.

In the few years that have followed, I have noticed a particular fervour in Silver Jews fans. More than any other band I can think of. It's like being in a secret kind of cult – and I mean this in the most positive way possible. Perhaps a better way of putting it is that Silver Jews have become, for so many of us, a thread of connection, a kind of avenue for belonging. At the risk of sounding completely unbearable, we didn't just feel like we loved Berman's songs, but we felt like we knew him too. 
About two years ago, Keith who runs the wonderful experimental folk label 'Rusted Rail' reached out to me to play a show in Galway and suggested I might cover a song that's been important to me in some way, I chose 'Random Rules' and I've been covering it at almost all of my gigs ever since. Carrying this song around with me has elicited an unexpected amount of friendships and connections; from a now dear friend who reached out to me after a show to tell me that Berman was his all time favourite lyricist and that his songs had helped him through an unbearable phase of depression, to an almost complete stranger who sent me sporadic emails on his current favourite excerpts from Actual Air (Berman's glowingly brilliant collection of poetry) to a man, now another dear friend who, incredibly, asked me on a date after learning that I was a Silver Jews fan. 
One of my favourite David Berman anecdotes came from the lovely songwriter and friend Adrian Crowley, who after watching me perform earlier this year, told me about his experiences touring as support to David Berman in 2008. David had broken his right hand after falling down the stairs in Dundalk's Spirit Store and was enjoying the performative freedom allowed to him by not having to wield a guitar. Adrian bought Actual Air from the merch table and David offered to inscribe it for him, Adrian said, "sure, write whatever you like, it doesn't even have to be funny," to which David replied, "OK, that takes the pressure off". Adrian watched as slowly, painstakingly David wrote in the book, and suddenly felt guilty, he apologised for putting him to the task of writing with his left hand when his right one was injured. David stopped, and looking up slightly bewildered, said "Actually Adrian, I always write with this hand." Endearingly the inscription read; "no time for jokes, only thanks". 

 I have a bad habit. Whenever I fall into a cloud of depression, as so many of us so often do, I trick myself into thinking that I'm a uniquely terrible person and cut myself off from everyone around me. This is the most nefarious side to depression; it seeps in quietly, unannounced and tells us we are completely alone. This summer a debilitating wave of it came out of the blue and hit me at full tilt – it embarrasses me to say it out loud, to admit to all of the ugly, grieving parts of me. This summer I had also been listening to Berman's songs more than ever, I've been bolstering myself to the world by listening to the Purple Mountains album several times a day, I was so happy he had returned from a decade's hiatus and was looking forward to finally getting to see him play live, expecting a Dublin date for the Purple Mountains tour to be announced any day now. Last night when Adrian texted me the news that David Berman had left us, I was completely floored. We were all utterly devastated, we were all rooting for him. 
Silver Jews songs have soundtracked the strangest and saddest parts of my life, but also some of the most beautiful. I think in the end, what I am most grateful to David Berman for is the permission I found in his songs to sing about sadness, shame, and inadequacy without caring if it made people uncomfortable, to make into songs the things I am too embarrassed to address in everyday speech. More than anyone, Berman understood the weird alchemy that is songwriting, how the ugly debris of a life can be made into something beautiful, how what is personally painful can be turned, via the act of making it public, into a kind of solace for people we may never even meet. He summed up his life's work in 'Tennessee' when he wrote "We're gonna live in Nashville and I'll make a career / out of writing sad songs and getting paid by the tear." Considering he probably did get paid mostly in tears (albeit grateful tears, empathetic tears) the very act of committing something to song is a gesture of hope, it's a hand in the dark, a tentative reach to the future. I hope he knew how much his songs meant to us. David Berman was the most generous of writers, his work continually confronted all the unbearable dregs of a life, all of the loss, the failure, the grief – but his ability to laugh at it all, to spin so much pain so deftly into something so warm, so funny and so desperately loving was a true gift. This morning I listened to American Water as I watered the roguish buddleia and geraniums in my garden. I hope I keep on writing letters to wildflowers forever, to shine out in the wild kindness, and hold the world to its word.